The Crash Dump error is troubling many Football Manager 2023 players. If you have come across this error while trying to launch this game on your Windows or Mac PC, then you are not alone. Do not panic as this error can be resolved if you go through this guide carefully and follow every step. So, without any further ado, let's get right into it.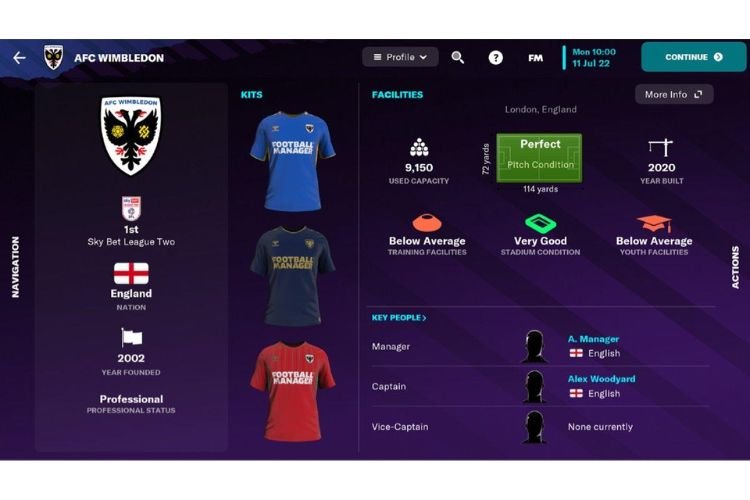 Fix: Football Manager 2023 Crash Dump Error
There are a number of methods that can help you resolve this error on your PC. Let's go through them one by one:
1) Check the Specifications
If you have been playing FM games for a long time, then there is a possibility that you have not checked the minimum specifications required for installing the latest FM 23. FM 23 comes with higher PC requirements than its predecessors and therefore can trigger this error. Here are the minimum PC requirements to run the game-
OS: Windows 7

Processor: Intel Core 2 or AMD Athlon 64 X2
Memory: 4 GB RAM
Graphics: Intel GMA X4500, NVIDIA GeForce 9600M GT, AMD/ATI Mobility Radeon HD 3650
DirectX: Version 11
Storage: 7 GB available space

OS: macOS 11

Processor: Apple M1 or Intel Core M
Memory: 4 GB RAM
Graphics: Apple M1, Intel HD Graphics 5000, NVIDIA NVIDIA GeForce GT 750M – 256MB VRAM – Metal
Storage: 7 GB available space
2) Remove Customizations
If you have installed any third-party mods or added any files to tweak graphics, logos, skins, editor, etc in the game, then you must remove such files from the game's folder.
3) Remove Game Cache/Preferences files
If you are still facing this error, then moving or deleting Football Manager's Cache or Preference Files can help you fix it. To learn how to remove these files, you can read this guide.
4) Verify Game Files
The Crash Dump Error can also trouble you if there are any corrupted or missing game files on your system. For this, you must verify the game files via Steam. To do this, you must go to Steam > Library> Football Manager 23 (Right-click) > Properties > Local Files > Verify Integrity of Game Files. If you have installed this game through Epic Games, then go to Epic Games Launcher  >Library > Football Manager (3 Dots) > Verify.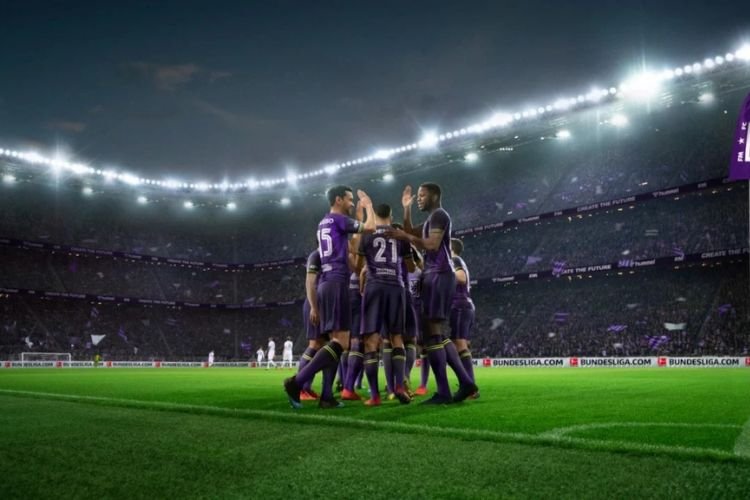 5) Install/Update Graphics Drivers
Graphics Drivers play quite an important role in the smooth functioning of the game. To ensure that you have the latest version of Graphics Drivers, you must head to the corresponding links to download the corresponding GPU Drivers:
6) Allow Game/Game Provider through the Antivirus Program
The game can misbehave if your Antivirus Software is interfering with it. To allow the game and Steam/Epic Games/Microsoft Store through your antivirus software, you must add it to the Exceptions List. If you are unable to do so, you can also disable your antivirus for the time being and then enable it again after playing the game.
While adding Steam/Epic Games/Microsoft Store and Football Manager 23 to the exception list, you might want to know its location.
Locations:
Steam: C:\Program Files(x86)\Steam
Epic Games: C:\Program Files(x86)\Epic Games
Football Manager: C:\Program Files(x86)\Steam\steamapps\common\Football Manager 23
For Microsoft Store, you can find the game's and store's location at this path: C:\Program Files\WindowsApps.
7) Move the Saved Game Files
If you are still facing the issue, then you can move the saved game files to a different location on your PC. You can find the saved game files at C:\Users\*YOUR USERNAME*\Documents\Sports Interactive\Football Manager 23. At this location, move each folder or file to another location and try launching the game after that. If the issue is resolved, bring back the files to the original directory.
8) Contact Support
If you are not able to tackle this error by any of these methods, then all you can do now is contact Official Support. Provide all the necessary details, and the official team might come up with a fix for the issue.
So, this was everything about fixing the Football Manager 2023 Crash Dump Error. If you found this article helpful, share it with your friends.
Related: Football Manager 2023 "FOOTBALL MANAGER IS ALREADY RUNNING" Error: How to fix