FIFA 22 has already been released for players all over the world on the 1st of October 2021. It is currently available for the platforms like PC, PlayStation 4, PlayStation 5, Xbox One, Xbox Series X|S, Google Stadia and Nintendo Switch. The game has garnered a lot of attention and love from football fans within three weeks of its release.
Now it is a fact that you need to have proper camera and controller settings. Having a perfect set of settings will make the gameplay better and smoother. If you calibrate your game properly, you will have a higher chance of winning matches and showing off your skills.
Different players have different sets of controllers and camera settings and it is completely their choice. Are you wondering about the settings you need for your camera and controllers?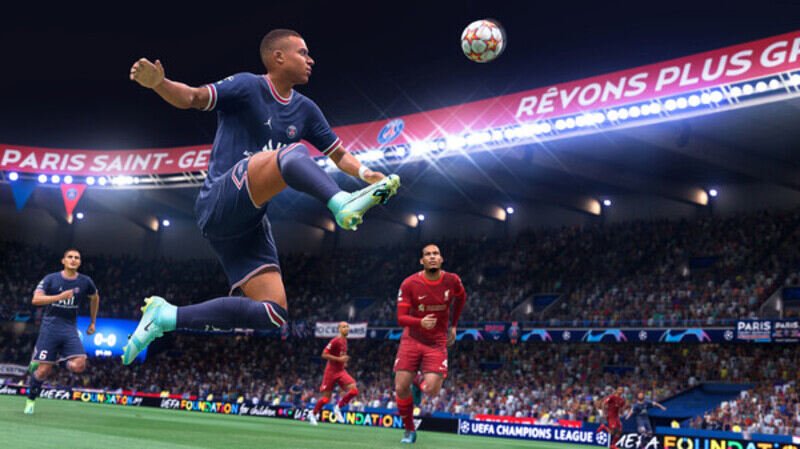 It completely depends on what you find the best while playing the game. But Digi Statement has got some insights and suggestions regarding the perfect controller and camera settings. Here are the best ones we have got –
BEST CONTROLLER SETTINGS –
When it comes to the controller settings, the first thing is the 'Competitive Master Switch' which you will have enabled in all the online modes of FIFA 22. The settings will be automatically set in online matches and you just have to ignore these. The toggled settings will be –
Contextual Agile Dribbling – Off
Auto Clearances – Off
Auto Flair Pass – Off
Auto Shots – Off
Assisted Headers – Off
Jockey – Manual
Through Pass Assistance – Semi
Defending – Tactical Defending
Below are the recommended controller settings –
FIFA Trainer – Hide – This can be a little irritating if you are quite comfortable with FIFA games, so better turn it off.
Timed Finishing – On – Timed Finishing is one of the best newly added features in FIFA 22. You may take some time in getting used to hitting the green spots, so keep it turned on.
Next Player Switch Indicator – On
Pass Block Assistance – On
Auto Switching – On Air Balls & Loose Balls
Auto Switching Move Assistance – None – If you switch to another player when you're defending, having this setting turned on will essentially keep the player you Auto Switch to moving in his current direction for a short period. Have it turned on only if you're a new player. Or else it is better to be turned off.
Clearance Assistance – Directional – This is an important setting when it comes to defending. So keeping it to 'Directional' means that the AI will come to your assistance during the defending job!
Player Lock – On – This one is a crucial controller setting that can help you in getting tons of goals if used effectively. So better keep it on.
Icon Switching – Off – This new mechanism allows you to press R3 to player switch. It is not much necessary though, so keep it off.
Right Stick Switching – Player Relative – This setting is only used when you flick the right analog stick to switch players. By having this set to 'Player Relative' the direction you flick the analog stick is in relation to the player you're controlling, and not with the ball.
Ground Pass Assistance – Assisted – This helps with the power and direction of your ground passes.
Shot Assistance – Assisted – Having an assisted shot assistance makes sure that your shot directions are always aimed towards the goal.
Cross Assistance – Assisted – Keep this assisted to make sure that your crosses are going straight to the player you want.
Lob Pass Assistance – Assisted – Having a manual Lob pass means you have to be precise in your direction and power. So better keep it to Assisted.
Save Assistance – Assisted – This appears when only when you are playing Pro Clubs, so it does not matter much. Still, we recommend keeping it Assisted.
Analog Sprint – Off – You often want your player to run as fast as he can when you press the sprint button. So we recommend keeping Analog Sprinting off.
Pass Receiver Lock – Early – This determines when the player receiving the pass will be locked onto the ball. Setting it to Early means the player will lock on to the ball at the time when the kicking animation begins.
User Vibration Feedback – Personal Preference – It depends on you how much vibrations you'd prefer while playing, so set it accordingly.
BEST CAMERA SETTINGS –
Just like controller settings, the camera settings also comes down to personal preference. But still, here are the recommended settings –
Single Player Camera: Co-Op
Multiplayer Camera: Co-Op
Locked to Player Camera: EA Sports GameCam
Pro Clubs Camera: EA Sports GameCam
Be a Keeper Camera: Pro
Camera Settings: Custom
Camera Height: 20
Camera Zoom: 0
These were some of the recommended suggestions regarding the best controller and camera settings for FIFA 22. Follow Digi Statement for more guides like these!