It is always incredible to see small scale indie titles burst into popularity all of a sudden. A recent indie success, Fall Guys is currently owning a majority of video game streaming platforms, clocking in more views on a daily basis. Apart from the over the top battle royale gameplay, fans have developed quite a liking towards the quirky skins available in the game. Recently, developer Mediatonic released a special new skin which has set the internet on fire.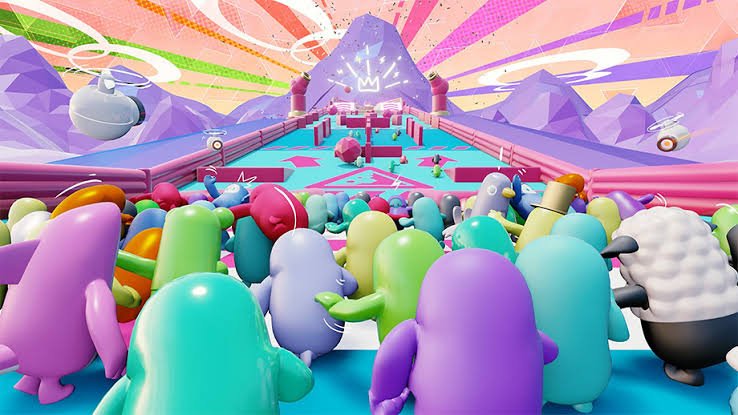 This new skin is a nod to developer Valve's popular first person puzzle game Portal 2. It showcases a well known character from that game, P-body which was a NPC robot as well as a playable character in Portal 2's co-op mode. The skin was released a few days ago as a gift to DrLupo, who is currently the best Fall Guys player in the world. Since then, it has become a hot topic for discussion among fans about how epic it looks.
"statistically the best" #TheFallenOne pic.twitter.com/6ZaTZuS4kk

— DrLupo (@DrLupo) August 21, 2020
Fortunately for fans, the developers have now added this skin in the in-game store as of today, 22nd August. This means that given sufficient currency, you can also purchase the Portal 2 P-body skin for yourself. Here's how to do it :
Launch the Fall Guys application
Once at the main menu, navigate to the top of the screen where you will find 5 icons. One of them is a shopping cart icon, which is the in-game store. Enter it.
Locate the P-body skin in the featured section and now you can proceed to purchasing it.
This skin costs 5 crowns, which puts it at a similar cost to the previous crossover skin from Team Fortress 2. Thus, now you have your very own Portal 2 legendary crossover skin. It's time to enjoy, I guess. Additionally, you can also check out our Fall Guys content library for more Fall Guys related news, updates and more.