Season one of the newly released indie title, Fall Guys : Ultimate Knockout is a blast of refreshment. It is always interesting to see new and unique IPs blow up and dominate an otherwise saturated market. With Fall Guys taking over Twitch and other streaming platforms and inflating in popularity, fans already want more. Lucky for you out there, an upcoming Season 2 for the game has been confirmed and it might be closer than you'd think.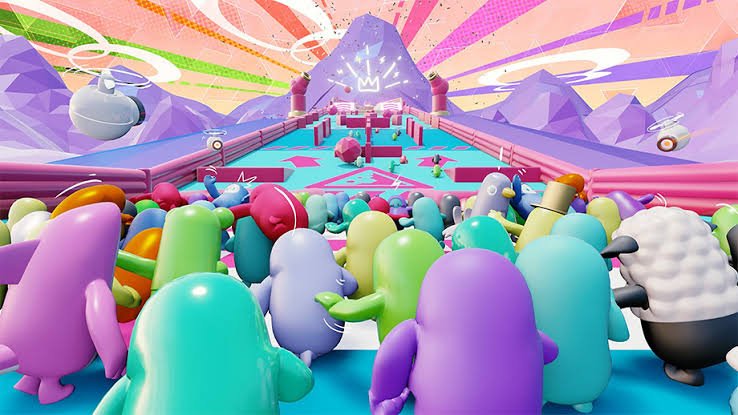 According to some leaks by a well known Canadian video game journalist and television presenter Geoff Keighley, Fall Guys Season 2 will be out soon. Keighley further provided information regarding a new trailer coming for the game. It is set to release during the Opening Night Live session of @Gamescom this Thursday on 27th August, 2020. In his words, the trailer looks "pretty spicy!".
Fall Guys is great and all….but what if I told you there is @FallGuysGame: Season 2! 👑 😮🤯

Don't miss the world premiere sneak peek from @Mediatonic during @gamescom Opening Night Live.

Thursday, August 27 at 8 pm CEST / 2 pm ET / 11 am PT at https://t.co/AFycLZXKPd pic.twitter.com/WQB08qadhb

— Geoff Keighley (@geoffkeighley) August 21, 2020
Thursday – @FallGuysGame Season 2 is revealed during @gamescom Opening Night Live 👑

I just saw the trailer and yeah, it's pretty spicy!

What would you like to see in Season 2? pic.twitter.com/32GYhBNYbP

— Geoff Keighley (@geoffkeighley) August 22, 2020
In the current state of the game, Fall Guys Season 1 battle pass is full of a ton of goofy but interesting looking skins. However, that is the only actually reward offered by the game as of now. This has prompted many fans of the game to wish to see a richer reward system for wins where they could spend time grinding to earn a wider variety of loot.
More information regarding the upcoming Season 2 is very scarce right now. But we believe the highly awaited trailer will grant us more insight on this. With that being said, we're sure everybody would definitely like to see new content and more game modes added to the battle royale of Fall Guys. Until then, be sure to follow us for more Fall Guys : Ultimate Knockout related news.