The popularity of indie titles like Stardew Valley, Rimworld, Cities: Skylines, and such has been a blessing for gamers. These days, indie games have no trouble getting the recognition that they deserve. Even Nintendo has a dedicated Indie direct to showcase indie titles to their fans. Fabledom is one of the many games that arose from the fact that indie games are becoming more mainstream nowadays. Developed by Grenaa Games, Fabledom saw its release on the 13th of April. It's a sandbox city builder akin to the likes of Cities: Skylines and Surviving Mars, albeit much more relaxing and laid back. While the game is already becoming the talk of the town, there are some players who are wondering about its length, since games like these generally take a long time to complete. So, in this article, we will be sharing all the details on the same.
In Fabledom, players are allowed to raise settlements using resources, elect either a king or queen, trade with others, and much much more. It's a type of game where you can just chill and enjoy the journey. Something which all of us need every once in a while. Fabledom currently happens to be under the early access banner in Steam. And so, this means that new content is still being added to the game, while the devs deal with bugs and errors too. Additionally, this also affects the factor of game length. Well, let's find out just how long will it take you to beat the game.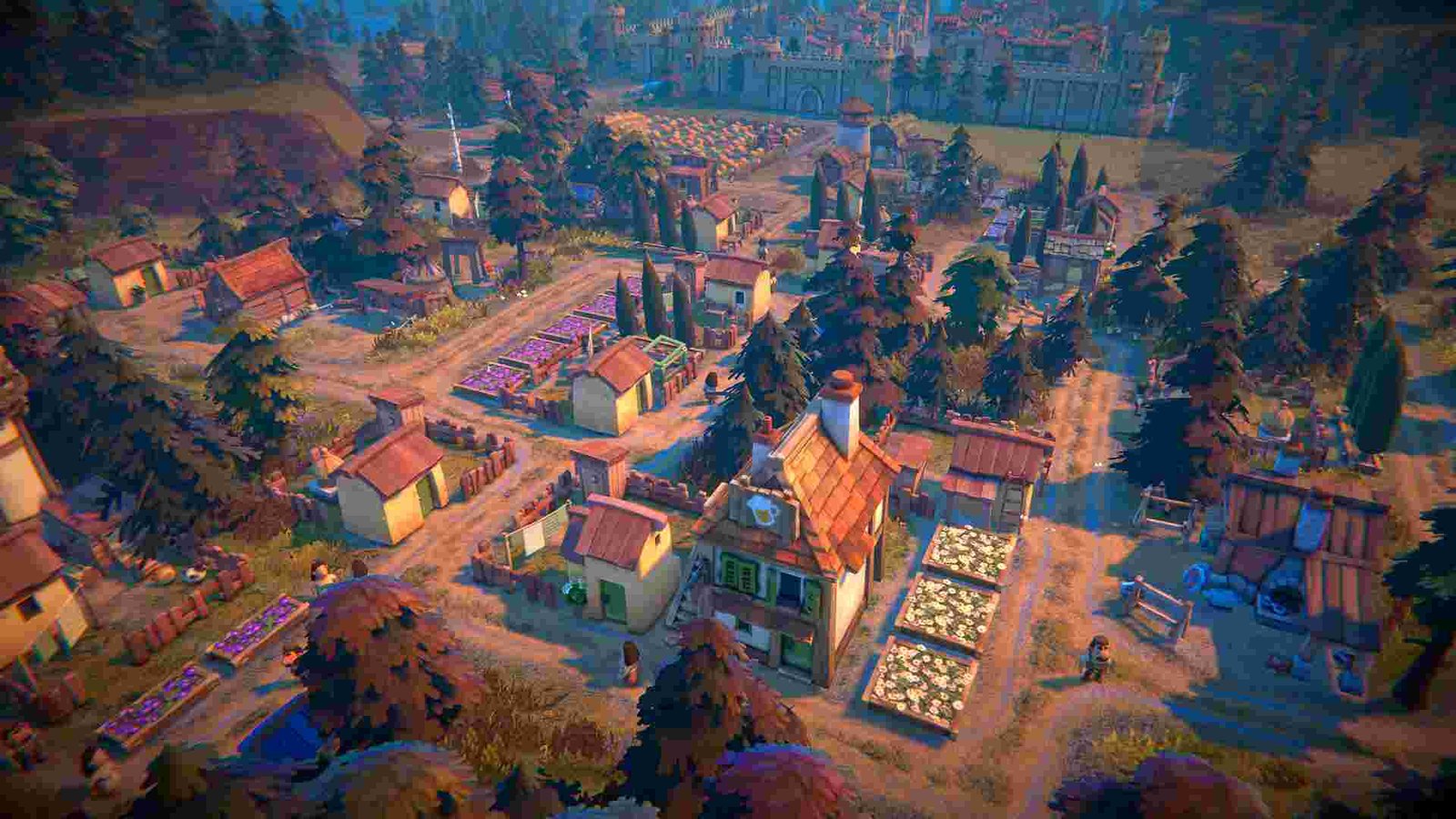 Fabledom: How long to beat
With titles like Fabledom, it's particularly hard to determine the game length. However, the developers clarified in the game's faq section that if the players strictly plan to follow Fabledom's narrative then they will get something in the ballpark of 10-30 hours of playtime upon the game's full release. Don't forget about the full release part, since the game is still far away from one. Grenaa Games did announce that it will take almost a year for the game to get a full release.
If the players decide not to follow the main narrative of the game, then they can surely expect more than 30 or so hours of playtime. It's almost impossible for games like these to have a specific game length because they can be played for a long long time. Stardew Valley, Animal Crossing, and Rimworld are some of the greatest examples of that. Plus the devs have plans to release an update every 1-2 months during Fabledom's early access, so expect more playtime.
Anyways, that's all the information we have regarding how long will it take you to beat Fabledom. If you found this article informative, why don't you give DigiStatement a quick look to see what else is stirring in the gaming world?
Read more: [Updated: 17th April 2023] Horizon Forbidden West Burning Shores DLC Size on PS5: How Much Is It