Pokemon Go features a wide array of different Pokemon for players to catch. With such a variety of Pokemon, finding one of your choice can be a difficult task, and if you are looking to get a shiny version, your hopes would be shattered by the extremely low spawn rates. However, Niantic often releases new Community Day Classics which feature a particular Pokemon having an increased spawn rate for both its normal as well as Shiny versions. So, can you guess which Pokemon is the highlight of the upcoming Community Day Classic in Pokemon Go? Well, it is none other than the Ice/Ground type Pokemon, Swinub. If you are interested to know how to catch a Shiny Swinub in Pokemon Go during this event, consider reading till the end.
Shiny Pokemon are very popular in the Pokemon community due to the fact that they are rare, and have a distinct visual appearance. Apart from visuals, they don't offer any advantages over their normal forms. However, since their spawn rates are very low, they attract players who like challenges. Getting a shiny Pokemon in Pokemon Go is itself a great feat, but without proper knowledge and items, finding them can be very difficult. So, coming back to our topic, getting a Shiny Swinub is possible in Pokemon Go, and we have shared details on the same.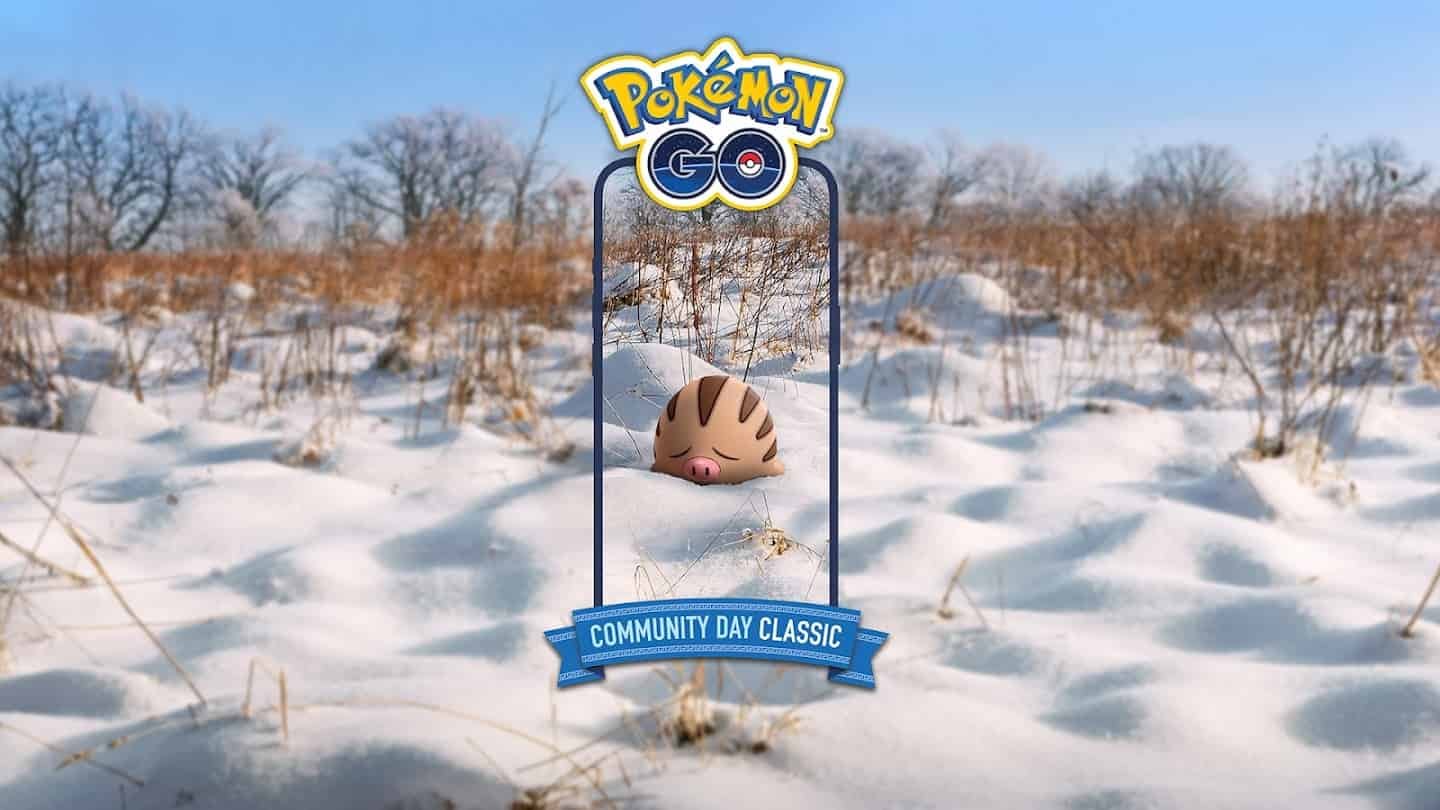 Pokemon Go: How to catch a Shiny Swinub
This month's Pokemon Go Community Day Classic is about to go live on 29th April 2023 from 2:00 p.m. to 5:00 p.m. local time, where the featured Pokemon is Swinub. This means that this particular Pokemon will have an increased spawn rate, and lucky players will even get to encounter its shiny version. During this event, players will get access to a bunch of bonuses including the following-
3x Stardust will be rewarded to players for catching Pokemon.
Incense and Lure Modules when activated will last for 3 hours.
Swinub-themed Field Research tasks will also be available for players to complete and earn rewards like Sinnoh Stones, Ultra balls, & more. Timed Research will also be featured during this event, along with a special exclusive research story.
Evolving Piloswine from 2 pm-7 pm on the event day will reward players with a Mamoswine that knows the formidable Ancient Power Attack.
To make the most out of this event, make sure to complete the Field Research tasks, and use the Incense and Lure Modules during the specified 3 hours duration for increased Pokemon spawns in your area. Since the Incense and Lure Modules will last for 3 hours as well, you will be able to catch many of these Pig Pokemon, and if you are lucky enough, you will eventually encounter its shiny version as well.
So, that's all you need to know about catching a Shiny Swinub in Pokemon Go. For more interesting guides on Pokemon Go, and other recently released titles, make sure to visit Digistatement daily.