With a new game, comes a lot of questions and doubts among the players. Expeditions Rome is the famous recently released game from Logic Artists and THQ Nordic. For now, this game has been receiving very positive feedback from the players, but at the same time, it is also confusing some of its players. One of the major confusions among the Expeditions Rome players is whether there is a minimap available in this game or not. If you are also having a similar confusion, then consider reading this article till the end to clear everything out.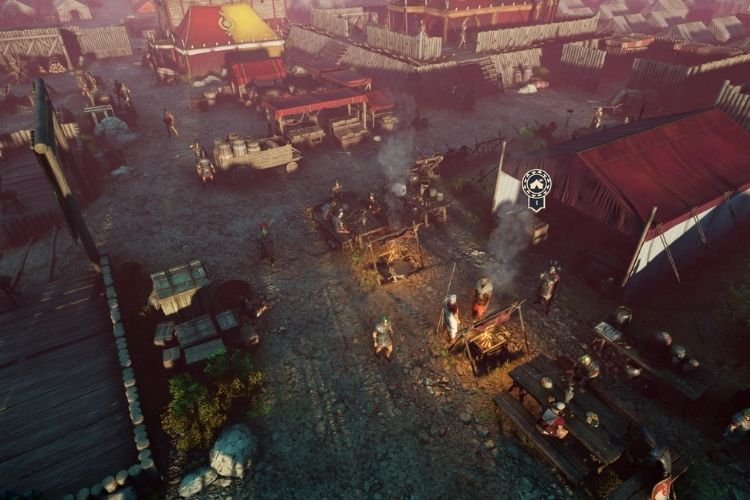 Expeditions Rome is the recently released turn-based tactical role-playing game. It was released on January 20, 2022, for the PC platform [Head here to know if there is a PS4, PS5, Xbox One, Xbox Series X|S, Switch release date for this game]. In this game, you take control of Legatus, whose father was killed by an unknown politician. This situation compelled young Legatus to take shelter in a military campaign that gradually groomed his combat and fighting skills. Being the leader of your legion, your every decision matters as it shapes the future of Rome. Coming back to the main topic, here is everything you need to know about the availability of the minimap feature in Expeditions Rome.
Expeditions Rome Minimap: Is it available?
Minimaps are a small representation of the map that stays on the screen all the time. Most of the role-playing games feature a minimap to assist players, as they help a lot by eliminating the need of opening the big map again and again. Talking about Expeditions Rome, unfortunately, the minimap feature is not available in this game. It is quite sad that such a popular video game title does not feature one of the basic features in a game. Also, this feature is demanded by a lot of players as it is a necessary one while you are completing quests in towns or cities. Currently, a steam discussion is also going on about this topic. So, if you would like to share your opinion regarding the same, you can head here.
So, this was everything about the availability of minimap in Expeditions Rome. If you found this article helpful, share it with your friends.