When a new game gets released, there are plenty of doubts that arise in the mind of players. Sometimes these doubt arises out of bugs while sometimes due to lack of knowledge. Expeditions: Rome is the recently released tactical role-playing game developed by Logic Artists and published by THQ Nordic. Being a new game, its players are having several questions regarding some things in the game. One of the most common doubts arising among players is how to purchase bandages in this game. If you are also having a similar doubt in your mind, continue reading this article till the end.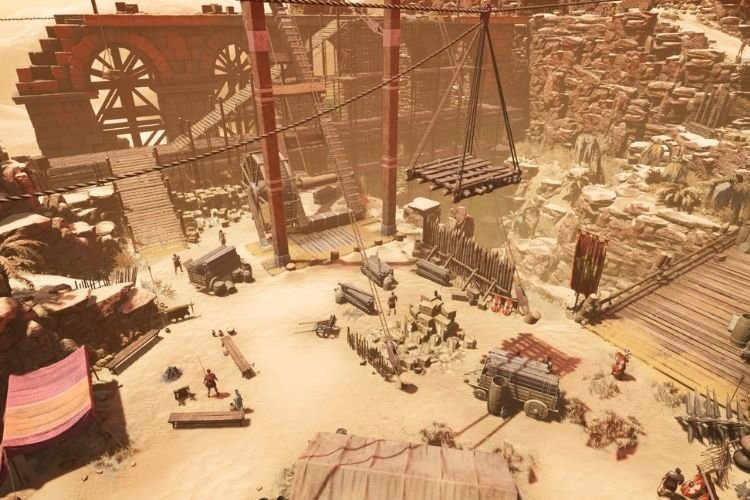 In Expeditions: Rome, you take command of the young Legatus whose father was executed by a politician, due to which you took shelter as a refugee in the military campaign to subdue a Greek rebellion. Being in this campaign, you gradually learn a lot of military tactics and skills that will help you lead your legion to decide the future of Rome. As it is a turn-based RPG, every choice you make in this game matters. Currently, this game is only available to play on the PC platform. To know if there is an Expeditions Rome PS4, PS5, Xbox Series X/S, Xbox One & Nintendo Switch release date, read this article. Coming back to our main topic, here is everything you need to know about purchasing bandages in this game.
Expeditions: Rome Bandages: How to get them?
Some Expeditions: Rome players are not able to purchase bandages from the shop. As we mentioned above sometimes the doubts for the games arise out of bugs while sometimes out of lack of knowledge, in this case, this doubt has arisen out of the lack of knowledge. To get the bandages in this game, you need to build an upgrade of the camp, and when you assign a companion to it, it will start producing several consumables including bandages. However, you can also get bandages by completing several missions such as the Sparring Mission. These mechanics of Expeditions: Rome are quite similar to that of 2013-released, Expeditions: Conquistador, and 2017-released Expeditions: Vikings.
So, that was everything about purchasing or getting bandages in Expeditions: Rome. If you found this article helpful, share it with your friends.