Elden Ring is littered with enough collectible items to keep any player hooked. These range from the steed to Ashes of war, and also the blasphemous blade which we will talk about in this article, and many others. Many of these items can be found upon completing certain quests or battles, while many are awarded to the player when they progress in the game. The blasphemous blade is one of those items new players can't get a hold of, as they have to wait till they maneuver their way to Volcano Manor situated in the Lands Between, later in the game. To acquire the Blasphemous blade, you will have to defeat the boss in the Volcan Manor. This is no walk in the park. But before we get into the details, let's refresh your memory about Elden Ring.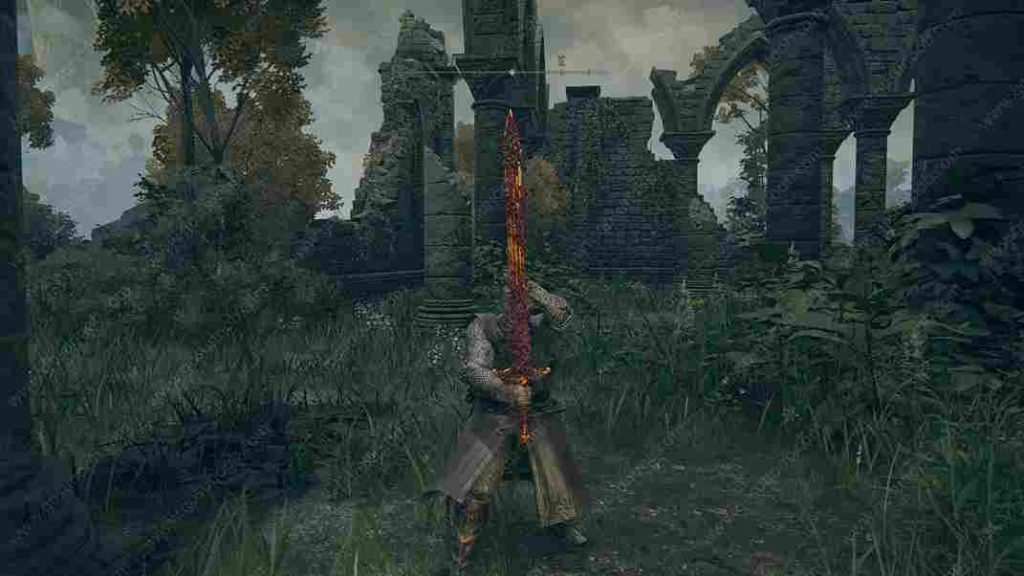 Elden Ring is a medieval action role-playing game that was released for Microsoft Windows, PlayStation 4, PlayStation 5, Xbox One, and Xbox Series X/S. FromSoftware and Bandai Namco Entertainment developed and published the game, releasing it for full download in February 2022. Many fans have attributed the events in the game to the influence of George R. R. Martin while a lot more have claimed the game was inspired by Dark Souls, a previously released game by FormSoftware. Now let's discuss Elden Ring Blasphemous blade, with a focus on how to get it.
Elden Ring Blasphemous Blade – How to get it
As earlier stated, getting the blasphemous blade isn't easy as it demands winning some battles and going deeper into the later parts of the game. The weapon is quite covetous due to its skill that creates an outburst of fire before the player's character and inflicts massive damage to enemies in its proximity. To get it, you will have to defeat Rykard the lord of blasphemy and the last boss in the Volcano Manor. Get the Remembrance of the Blasphemous upon defeating him and head to the Roundtable Hold. There, you can exchange it for the Blasphemous blade with Finger Reader Enia. All you need do is hold a short dialogue with her. Part of the dialogue will let you click on "Receive power from Remembrance". After you click on the option, select Remembrance of the Blasphemous to confirm the exchange. Sounds easy in theory right? Well, you will find out soon.
Kindly share this with friends in your gaming community and stay in touch with Digistatement for more tips and tweaks you can take advantage of.