OnePlus devices are some of the best in pretty much every sector. They are faster, have good looks and provide value for money. These devices also come with probably one of the best CustomOS that is OxygenOS. Well, Well, there's something even more interesting about OnePlus devices. OnePlus devices have some of the largest developer community support. This makes OnePlus devices available with some of the best Custom ROMS, MODs, kernels, custom recoveries, and more such awesome stuff. These devices have the highest number of Custom ROMs compared to any other smartphone.
Before the launch of the OnePlus 8 series, the OnePlus 7T Pro was the most premium flagship offered by OnePlus. This attracted a lot of developers and the device currently has an insane developer community support. The OnePlus 7T Pro thus has a huge number of custom ROMs and kernels. In case you don't know, Custom ROMs and kernels are OS which can be installed on any phone to get new features and better performance that is not allowed by the stock OS of a device. You can easily flash a Custom OS or kernel using a custom recovery like TWRP, PitchBlack, OrangeFox or any other.
---
SEE ALSO:
---
Oneplus 7T Pro Custom ROMs and Kernels:
The 7T pro is the most premium offering from last year's OnePlus 7 series. It is still one of the best devices out there and can deliver powerful performance and speed. The device itself comes with a beautiful 6.67 inch Fluid AMOLED display with a 90 Hz refresh rate. It houses the powerful Qualcomm SM8150 Snapdragon 855+ chipset. The device offers up to 12 GB of RAM and 256 GB of storage. The device has a huge 4085 mAh battery with 30W Warp Charge support.
Talking about the camera, the device also has a quad-camera setup at the back with a 48 MP primary sensor. On the front, it has got a 16 MP pop-up selfie shooter. This brilliant device has a lot of custom ROMs, kernels, MODs, and other amazing stuff. Today we will be sharing with some of the best and most amazing of this stuff. Here is a list of the top picks that we have curated for you.
LineageOS 17.1: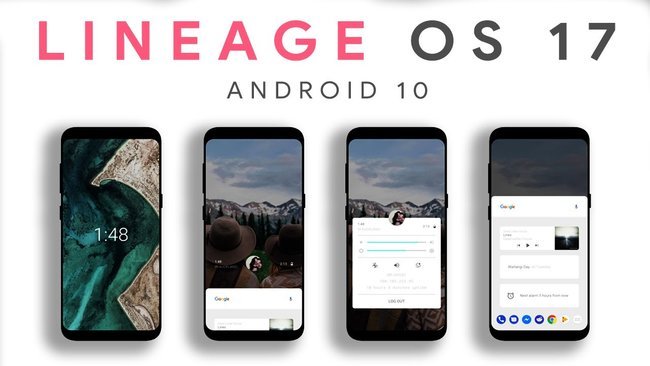 LineageOS is probably the most popular Custom ROM we have heard of. They recently released its new build 17.1 based on Android 10. This ROM provides one of the best stock Android experience along with smoother experience. The latest Lineage OS 17.1 is now also available for the OnePlus 7T Pro. However, this is not the official build and rather the unofficial version. But, things make it clear that the official version will also be available soon for this device. You can download the latest build of LineageOS 17.1 and older version as well from the link given below.
Resurrection Remix:
Just like the name suggests, this ROM is based on a lot of other ROMS. This was initially developed by remixing the features from several ROMs including LineageOS, OmniROM, and many others. The latest build of this Custom ROM comes with Android 10. This is one of the best Custom ROM as well. What's interesting about this ROM is that it offers tons of customizations compared to other ROMs. Resurrection Remix also provides one of the best stock Android experience and is one of the fastest ROMs. You can download the latest build of Resurrection Remix and the older version as well from the link given below.
blu_spark kernel:
Well, kernels are basically like the core of an OS. The kernel controls the working of an OS and ensures its functioning. A better kernel results in better performance and better speeds. Just like custom ROMs, custom kernels are available for devices to overclock the device and increase its performance. blu_spark kernel is probably one of the best custom kernels for the OnePlus 7t Pro. It offers a large number of tweaks and customizations from the stock kernel. You can download the latest release of this kernel and older version as well that are hosted on GitHub from the link given below.
OmniROM:
OmniROM is based on the Android Open Source Project. It is one of the best AOSP based custom ROMs we have seen so far. OmniROM has now already remained for a long time which makes it one of the most stable custom ROMs. It provides overall stability and good performance to the device. Not just that but the ROM also provides options for tweaking and customizations of the device. This ROM also comes with Android 10 in its latest release. You can download the latest release of this ROM and older version as well from the link given below.
Glass ROM:
While most of the above-listed ROMs offer stock Android experience and tons of customizations, Glass ROM is a bit different. This ROM focuses more on raw performance and overclocked speeds to the device. Alongside powerful and faster performance, this ROM also provides longer battery life. The ROM has been optimized and tweaked to provide longer battery life and reduce faster battery drain. If speed and performance are what you want along with better battery life, then go with this ROM.
This ROM also comes with Android 10 in its latest release. You can download the latest release of this ROM and older version as well from the link given below.
---
So, these were some of the best picks of Custom ROMs and kernels for the amazing OnePlus 7T Pro. Go ahead and try out each of them and see which one you like the most. Make your OnePlus 7T even much better than before. Cheers Peeps!!
Say tuned for further updates on Custom ROMs and more such related content. Also, share this article with all those OnePlus 7T Pro owners who have been willing to flash a custom ROM lately.
SEE ALSO: