Chinese OEM Xiaomi has just announced the latest iteration of its custom OS, MIUI 12. Yes, MIUI 12 is finally here and is now officially available for some Xiaomi devices. MIUI 12 comes with tons of cool features and an amazing minimal user interface. It proves to be worth the wait and anticipation of millions of people. Many devices are already rocking the MIUI 12 Beta. Xiaomi has already rolled out the first MIUI 12 Beta to around 30 devices that were eligible for the Beta program. While 30 devices made it to the list, there were no signs of many devices, including the Poco F1 and Poco X2.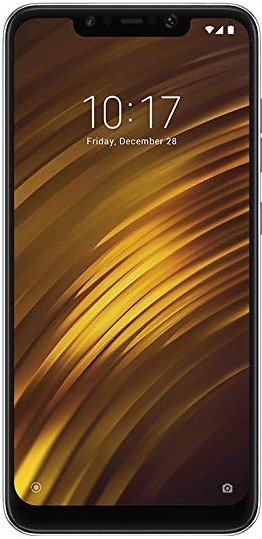 This has further created a new dilemma for people who own the Poco F1 or the X2. A few days back, we saw that the Poco F1 will indeed be getting the MIUI 12 but based on Android 10 rather than the latest Android 11. This makes sense given that the device has already got two major Android updates.
MIUI 12 Port for Poco F1:
It is really sad to find that the Poco F1 is not in the list of eligible devices for the MIUI 12 Beta update. There is no reason why Xiaomi did not include these devices in the list. Well, many Xiaomi devices are currently running the first MIUI 12 Beta. This Beta update comes with the version v20.4.27 and is currently available for many devices. As of now, Xiaomi is rolling out the Beta updates to devices in China under the beta program. However, you can still download the MIUI 12 Beta Recovery ROM for your device and flash it.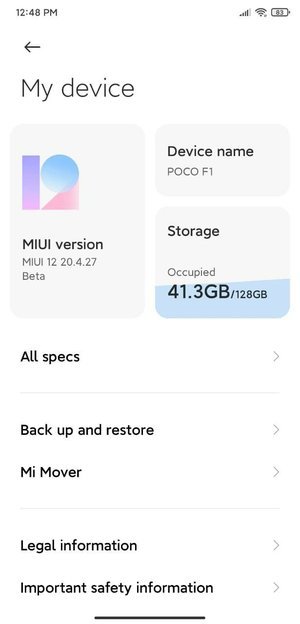 We know that Poco F1 is not getting the update officially but thanks to the insane developer community support for this amazing device that has now ported MIUI 12 for Poco F1. Yes, that's true. A team of developers known as pocoports has successfully ported the MIUI 12 Beta ROM from the official build for Mi 8. This makes it the first unofficial MIUI 12 ROM for the Poco F1. Well, as seen earlier, we know that the Poco F1 will be getting the MIUI 12 but there's still a lot of time to it. No worries, you don't have to wait till then to enjoy all those cool features of MIUI 12. To be honest, the ROM is pretty stable for its first build.
All the major and necessary functions, including Bluetooth, Camera, Wifi, Audio, Video, Calling, notch adjustment, OK Google hot word, Hotspot seems to be working fine as of now. You can get your Poco F1 running MIUI 12 with just a few simple steps.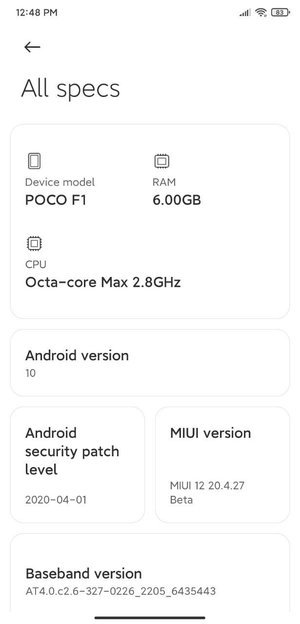 How to Install MIUI 12 ROM Port on Poco F1:
All you need to do is download the ROM file from the links given below and follow these few simple steps. After all this, you will be good to go with MIUI 12 in your device. Before proceeding with the installation, you need to take care of these few things listed here:
Make sure your bootloader is unlocked.
You should have a custom recovery installed on your device. You can install any one like TWRP, Pitchblack, Orangefox, or whichever you want.
Make sure your device is charged to at least 60% before proceeding with the flashing process.
Backup your data is you wish to retain something that is important.
STEP 1 –
Download the MIUI 12 ROM Port file for Poco F1 from the list given below. Here are the links to the POCO F1 MIUI 12 ROM Port.
---
Download Links:
---
STEP 2 –
After downloading the ROM for your device, boot into the recovery mode. You can do this by simply holding the power button and the volume up button at the same time. This will take you to the custom recovery installed in your device.
STEP 3 –
Tap on Wipe. Select Cache, Vendor, System, Data, Dalvik/ART Cache, and other partitions that you want to erase(Don't wipe the partition where you have downloaded the MIUI 12 ROM, you can use a USB drive if you want). You can skip this step if you want to dirty flash the ROM rather than a clean install. However, we suggest you perform a clean install after backing up your data.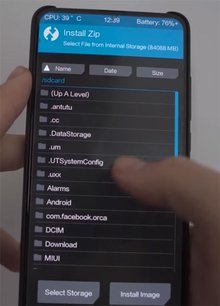 STEP 4 –
Tap Install. Look for the Recovery ROM file which you just downloaded. Swipe to flash the ROM zip file. This will automatically start flashing the MIUI 12 ROM on your Poco F1. After successfully installing the ROM, reboot your device.
Voila, that's it. After this, all you need to do is set up your device and start enjoying the features of MIUI 12. Now you finally have MIUI 12 Beta installed on your Poco F1. Cheers Peeps!!
Stay tuned for more further updates on MIUI 12 for Poco F1 and more such related content. Also, share this article with all those people who have been waiting to install this MIUI 12 Beta update.