With the new Toy Story patch, Disney Dreamlight Valley has delivered the festive season additions. Along with your favorite characters like Woody and Buzz Lightyear, new recipes, pieces of furniture, and quests have been added for you to explore. Boba Tea, Mocha, Lattes, and even a Gingerbread House are now available as recipes. The latest improvements are holiday themed, and with the end of the year approaching, this is an excellent way for you all to celebrate. So, how does one go about making a Gingerbread House in Disney Dreamlight Valley? Well, keep reading to find out.
Gingerbread House, like all new recipes in the game, might be one of the hardest for you to complete. Although not all of the ingredients will be readily available, this guide will assist you in constructing your Gingerbread House. You may also use this dish as a decoration because it is quite beautiful and will complement the festive season in Disney Dreamlight Valley. So without further ado, let's learn how to make a Gingerbread House.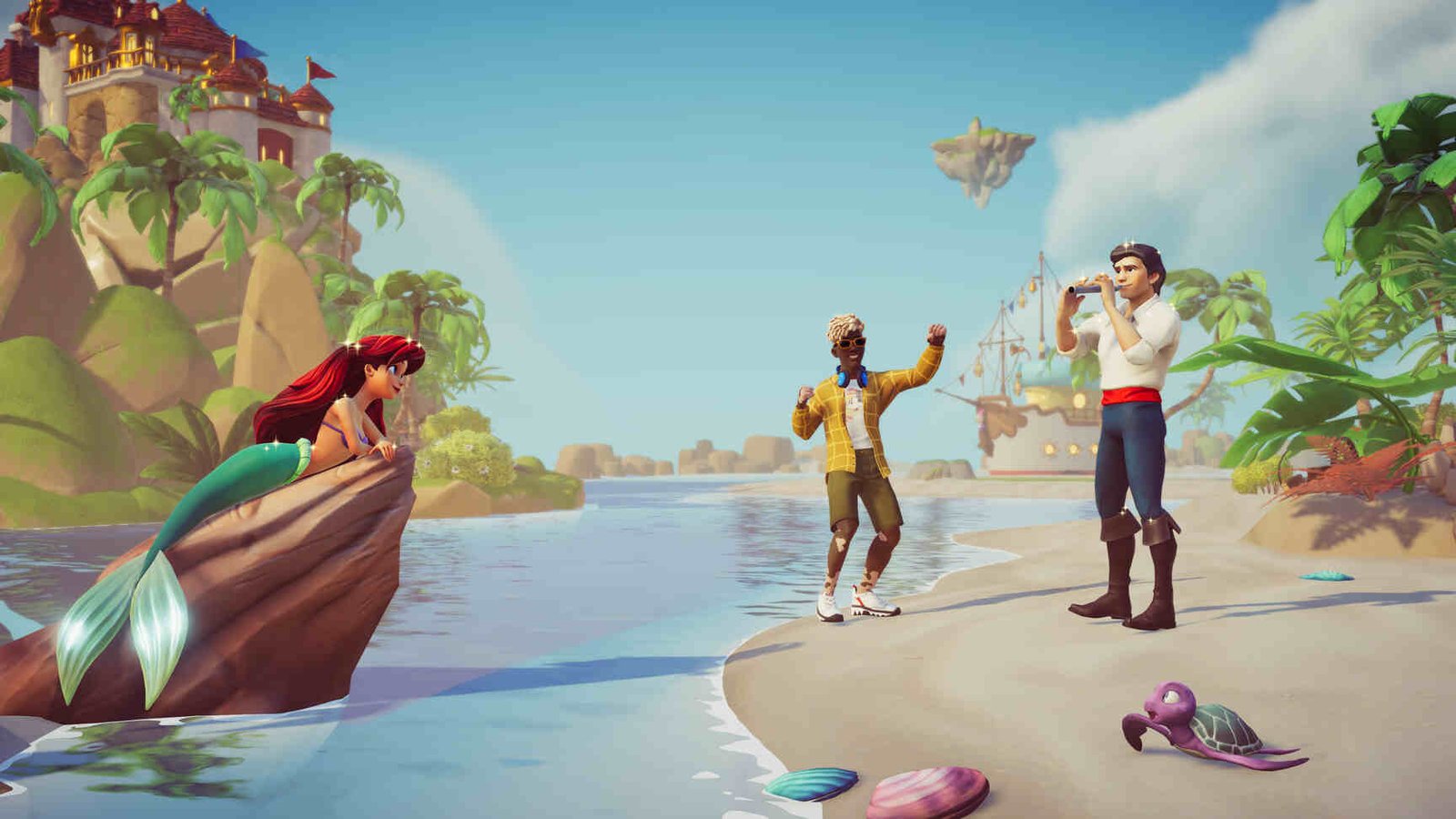 Disney Dreamlight Valley: How to make Gingerbread House
To make a Gingerbread house, you must first ensure that you have space available in your inventory. Also, make sure you have a lump of coal in hand. Now, let's see what ingredients you'll need to make the Gingerbread House. 
One portion of Wheat
One stick of Sugarcane
One portion of Ginger
One Pod of Vanilla 
One Egg
Even though the dish is simple for you to make, finding these ingredients might be difficult. You will discover that some ingredients cannot be purchased, thus you will have to travel to various biomes to obtain them.
Wheat is one component that is easy for you to obtain. You can find Wheat at Goofy's Stall in Peaceful Meadow. Also, you will be able to find Sugarcane at Goofy's Stall in Dazzle Beach. You can purchase Sugarcane for 29 Star coins. You can however buy Sugarcane seeds. They cost 5 Star Coins and are the most efficient way to get Sugarcane. You only need to plant them and wait seven minutes for the plant to grow, giving you time to go around and collect the other necessary ingredients.
Another ingredient that you cannot grow in Dreamlight Valley is Ginger. To gain this ingredient, you must first explore Forgotten Lands. Green stalks will be visible to you popping out of the ground. Foraging them will provide you with the Ginger required for your Gingerbread House.
Then you will need to proceed to the Sunlit Plateau biome and search for long stems with White Flowers. To get your hands on Vanilla, forage these flowers. Lastly, the final item necessary for this recipe is eggs. You will need to meet your favorite Remy at Chez Remy for this final ingredient. He will sell you eggs for 220 Star coins, and you will only need one for the recipe.
That being said, all that remains is to combine all of the ingredients in the pot. And there you have it, your very own Gingerbread House. Well, if you found this guide useful, do visit Digistatement for more guides like this.