Disney Dreamlight Valley has been a terrific game that has been popular among fans. The game does not disappoint with its constant updates, which appear to keep fans satisfied. The game contains a lot of options, such as crafting recipes and even constructing your furniture. It's a lot of fun for you to be able to pick from hundreds of different styles of furniture to decorate your home. This allows you, as players, to contribute a one-of-a-kind design feature to your game. Making furniture is not as simple as it sounds; you must first acquire wood. And for wood, you'll have to go looking for it. Let's dig a little deeper into this article to learn more about Disney Dreamlight Valley and how to collect Drywood.
Wood is an essential material that you ought to get. This material allows you to construct many sorts of furniture in Disney Dreamlight Valley. With the varieties of wood available, the possibilities for customization are limitless. Don't worry, you'll be able to create a lovely place with plenty of options available for you. Softwood, Hardwood, Drywood, and Darkwood are among the many kinds of wood available to you in the game. Continue reading to find out where you can get your hands on Drywood.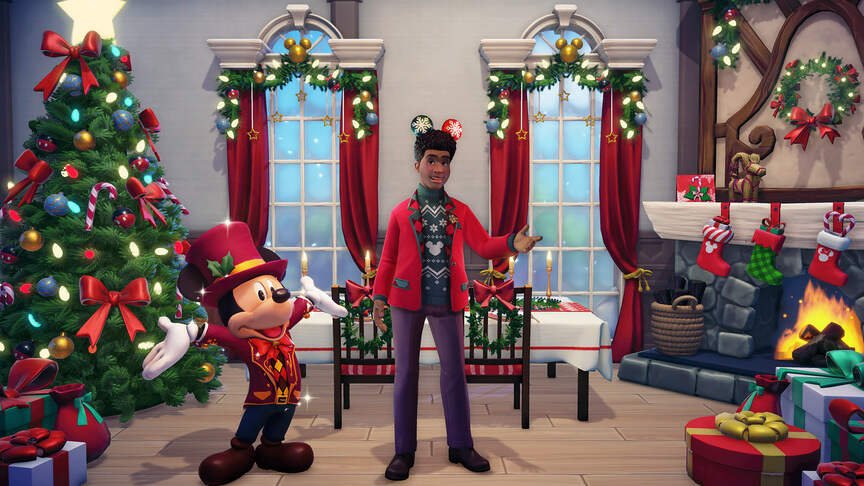 Disney Dreamlight Valley: How to get Drywood
Well, Drywood may be found in areas like the Sunlit Plateau, Frozen Heights, and Forgotten Lands. These locations have an abundance of Drywood, but you may face difficulty in accessing them. You will need to use Dreamlight to unlock these regions. Dreamlight, on the other hand, is a resource that can be used to access new locations in the game. For a specific amount of points you acquire, you will be able to unlock the places. The lowest is 7000 Dreamlight, which grants you entrance to Sunlit Plateau. Other regions, such as Frozen Heights and Forgotten Lands, require you to have 10,000 and 15,000 Dreamlight points, respectively.
Drywood is a light-colored wood, nearly white. This might be an issue since you may not be able to see them well in the snow. So keep your eyes peeled for them. You can gather as many as you want of these because you never know when you need them. To ensure you have enough wood, you should gain access to all the regions mentioned. Collect enough Dreamlight, unlock the regions, and stock up as many Drywood as you want. With that said, see you soon and visit Digistatement for more guides like this. All the best!