Dinkum is an indie survival/ simulation game which is a good mix of survival and simulation. It has elements of both, survival games and simulation games with rng spawns, resource drops and other elements. It also has simulation mechanics for activities like farming and mining where you have to invest in equipment and pay attention to the layout before you begin. One of the resources that you can collect when mining is Amber Chunks. Amber Chunks is a very rare resource that can be sold for a lot of money in-game. In this article, we are going to be taking a look at Dinkum: How to get Amber Chunks.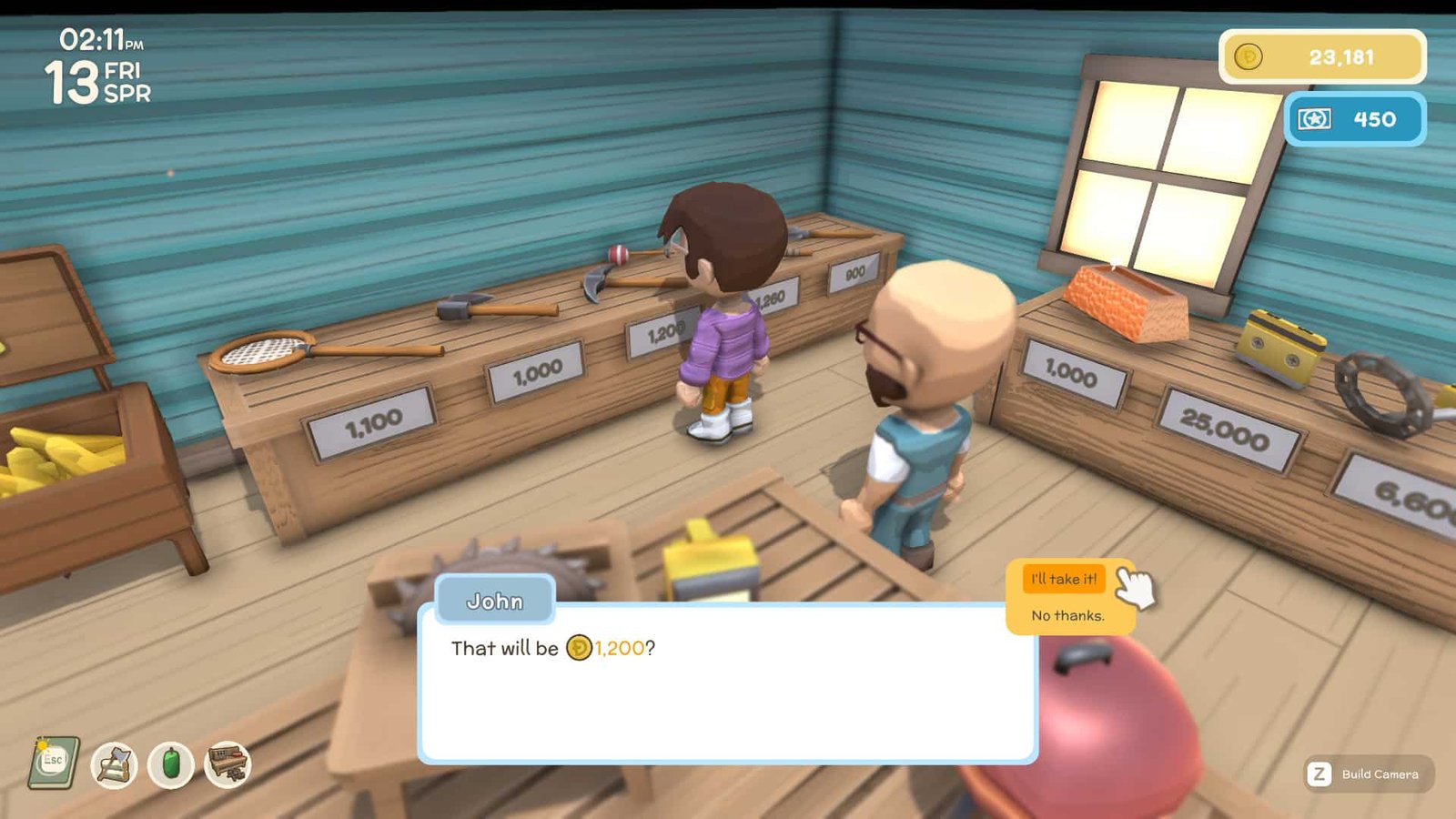 Amber Chunks are little gold nugget-type resources that can be found with the help of a metal detector. A metal detector is a tool that you can use in Dinkum to find resources and chunks of metal lying around. However, using a metal detector requires a license. The license and the associated costs are the hardest part of getting this resource. In order to get a metal detector and Amber Chunks, keep reading the article.
Dinkum: How to get Amber Chunks?
Amber Chunks are resources that can be found around the map. They can be found using a metal detector and can be dug up and sold for a lot of money in-game. To find these chunks, however, you will need a metal detector. In order to get this, you will first need a license from Fletch in the town. Once you buy the license from him using 500 Permit Points, you can go about finding Amber Chunks in-game. In order to proceed, follow these steps below;
Buy a Metal Detector from John for 6,000 Dinks.
Use your Metal Detector around the map. Whenever it detects some precious metals, it will notify you.
Dig at this spot and gather the resource or leave it there.
Keep doing this till you find the Amber Chunks.
You can also sell these chunks for some quick cash in-game. They can be sold to John, the Shopkeeper. The process to sell it is very simple. You can carry the chunk to the shop and place it on the weighing scale. The shopkeeper will look at the weight and let you know how much he is willing to buy it for. If you accept this exchange value, you can sell it to him.
If you found this article helpful, please consider visiting DigiStatement for more articles just like this.