The new Phantom Liberty expansion for Cyberpunk 2077 has drawn players into its dystopian world. However, like any ambitious update/expansion, it's not without its fair share of bugs and glitches. One such is the "New Person, Same Old Mistakes" quest bug, which has left players scratching their heads. In this article, we'll explain this bug, how it affects your gameplay, and provide solutions to get past it so you can continue your journey through Night City.
So, what exactly is the "New Person, Same Old Mistakes" bug in Cyberpunk 2077? Well, when you complete the Waiting For Dodger gig featured in the Phantom Liberty expansion and are immersed in the game's narrative, eagerly following the storyline, you will eventually get the prompt to start the New Person, Same Old Mistakes side job. Upon accepting it, Bill will contact you, asking for a meet-up at his hotdog place (The Glen). Well, here's where the bug kicks in. When you arrive at the designated location, you will find yourself stuck, as the garage inside which Bill has set up his store is obstructed by a door. No matter what you try, that door simply won't budge. Due to this, you will be unable to interact with the NPC and progress further. So, what can be done? Let's find out.
Cyberpunk 2077 "New Person Same Old Mistakes" Quest Bug: Is there any fix yet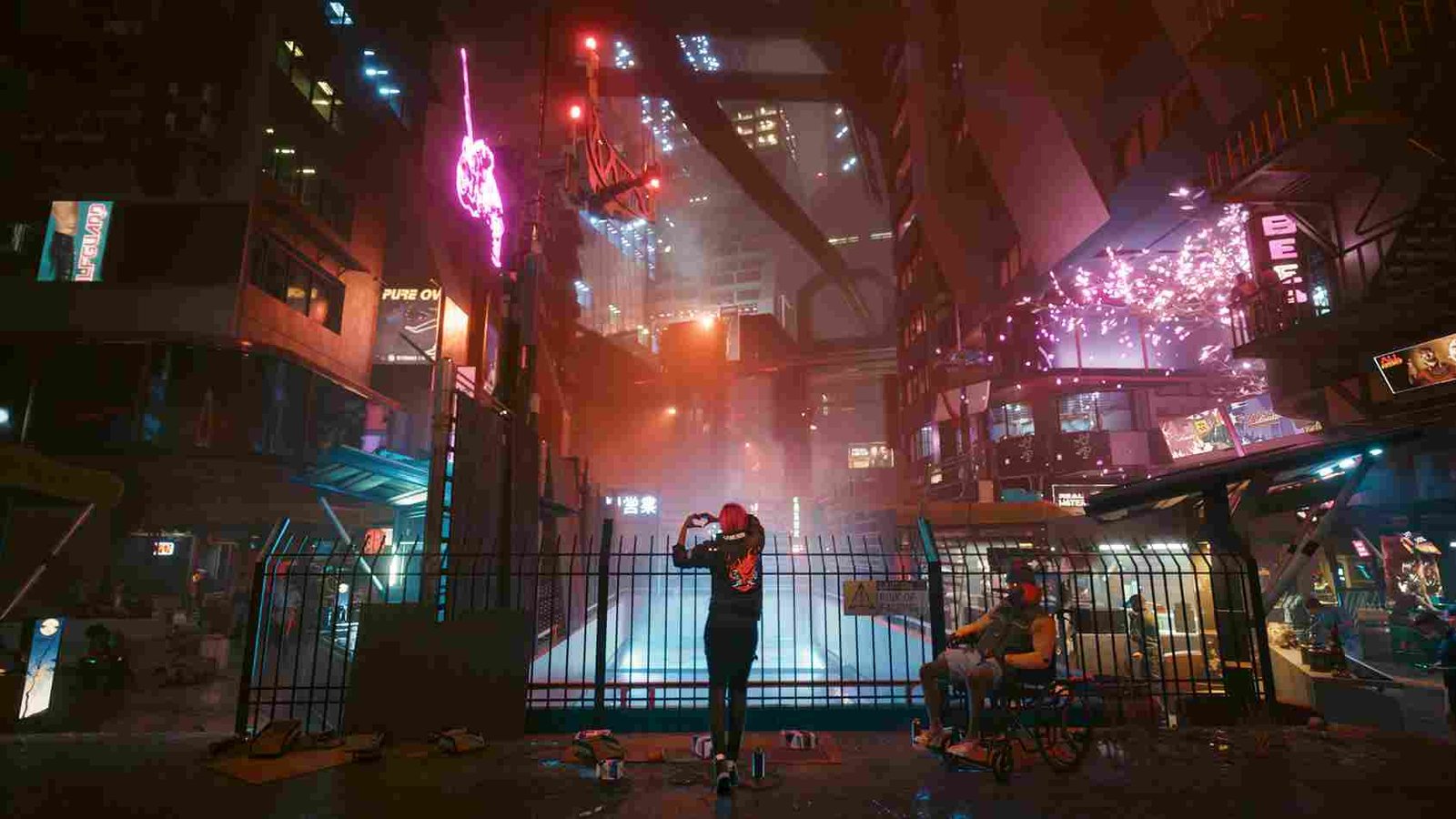 While there is no official fix for this bug, players encountering it have found a couple of workarounds. They seem to work for the majority of the players facing the issue, but that does not mean they are guaranteed fixes. Nevertheless, you must give it a try.
Restart
Before trying any workaround, try restarting your PC/console first. Who knows? It might be a minor glitch in your case that a restart would resolve. After restarting, launch the game and head to the same location to check if the garage is accessible.
Reload save, read the incoming message from Bill, but don't reply
One resourceful player shared a clever workaround for the "New Person, Same Old Mistakes" quest bug. So, if you are already stuck at the locked garage door, reload a previous save, most preferably the save before the quest begins. After that, start the quest again, but when you receive a message from Bill, do not reply immediately. Instead, read the message and take note of the location it mentions. This reading step will automatically provide you with the quest location marker, allowing you to proceed without any issues. Head to the quest location as indicated by the message. You'll find that the garage door is now open, granting you access to your mission objective. Once you're inside, feel free to reply to Bill's message. This workaround ensures that you can progress through the quest without being locked out by the stubborn garage door. If you do want to reply, then select the "Strapped for rn, but will come eventually" option. This apparently fixed the bug for bejisan1.
"Open Sesame" Mod (PC only)
For those who prefer a more technical approach, there's a mod called "Open Sesame" that can be used to resolve the locked garage door issue. This mod essentially overrides the game's restrictions, allowing you to open the garage door even if it's stuck due to the bug. But the catch is that you will need to install the CyberEngineTweaks mod as a requirement for the Open Sesasme mod to work. You can read all about the installation process by clicking here. While mods can make things easy, remember that most mods are not yet compatible with the current update of the game. So, make sure not to overwhelm the game with tons of different mods.
Well, that is how both console and PC players can get the garage door to open and progress the New Person, Same Old Mistakes quest in Cyberpunk 2077. We hope this guide provided you with all the information you needed. For more guides like this, make sure to stay tuned to DigiStatement. Read more: Cyberpunk 2077 2.0: How to Get Quickhacks?