Are you also troubled and frustrated by the low FOV of Cyberpunk 2077? Keep reading this guide to know how you can increase the FOV to your desired level easily.
When playing a first-person shooter game, it is quite crucial to set a favorable field of view (FOV). Field of view refers to the total observable world that can be seen at a given point in time. How you perform while playing a multiplayer game highly depends on the FOV that you set. Cyberpunk 2077 is a popular 2020-released first-person shooter game from CD Projekt.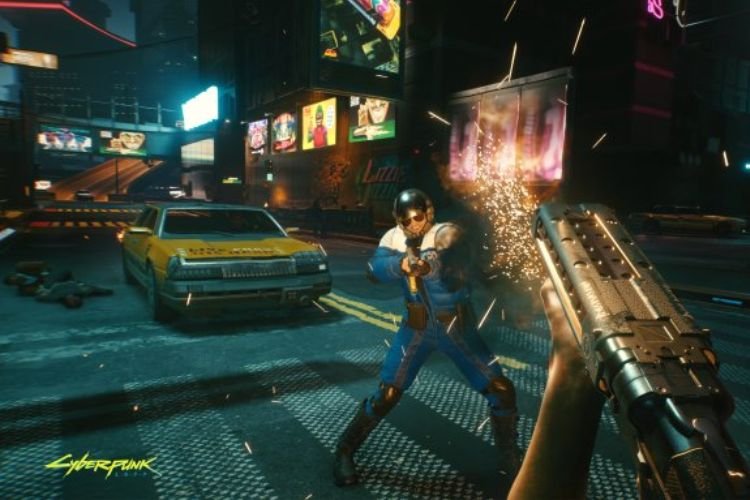 The release of Cyberpunk 2077 was bumpy as it received a mixed response. One of the many drawbacks of this game was that it featured quite a low FOV by default. Players still wonder how can they change the FOV in Cyberpunk 2077. If you also want to know how to change FOV as per your preference, then continue reading this article.
Cyberpunk 2077 FOV: How to change?
There are two methods by which you can change the Field of View in Cyberpunk 2077. The first method is quite simple and easy, and many of you must have already used it. You can increase or decrease the Field of View by going into the in-game settings. Under the Graphics Settings, you can adjust the FOV with the highest limit of 100.
But, many Cyberpunk players are not satisfied with 100 FOV as well because of their habit of playing other FPS games at a higher FOV. For them, there is another way by which they can put a custom value in FOV and enjoy the Cyberpunk 2077 experience. Here are the steps for it:
Changing the FOV by tweaking the game's config file
1) Go to the Game installation folder of Cyberpunk 2077
2) After that, navigate to the following location: Cyberpunk 2077\r6\config\settings\platform\pc
3) Open the "option.json" file with Notepad.
4) Here, find "max_value" on the left-hand side and set its value as per your preference. For the majority of players, 120 works as the ideal FOV value in this game. You can also try setting it as 120 and then adjust it according to your needs by following the same steps.
Also, note that FOV change is not possible in the console version of the game, as only the PC version supports this feature. So, this was everything about changing the FOV in Cyberpunk 2077. If you found this article helpful, share it with your friends.