The highly-awaited hero-based first-person shooter, Overwatch 2, has finally been released and is being loved worldwide. But this game didn't get the ideal launch that the officials expected. Be it the "Stuck in Spawn Area" Issue or  "Error LC-208", this game has a bunch of bugs to deal with. But the good news is that the developers are releasing patch to make this game bug-free. According to reports, Overwatch 2 players are also encountering a bug in which the Heroes are locked. If you have also experienced such an issue, then this article will guide you to eliminate this bug on your own.
Overwatch 2 is the sequel to the popular Hero Shooter game, Overwatch. The major focus of this game is PvP battles with highly-skilled Heroes equipped with overpowered abilities on both sides. You can choose whether you want to attack enemies by choosing a hero from the "damage" class, protect your teammates by choosing a "tank" class hero, or heal your teammates by taking a "support" hero. The total number of heroes to choose from in the game is also expected to increase in the future.
This game is available to play on PS4, PS5, Xbox One, Xbox Series X|S, Switch, and PC for free, and that too with full cross-platform support. If you fantasize about superhero powers and like games in which you can use unique abilities to take some real opponents down, this game is definitely for you. Coming back to our main topic, here is how you can deal with the bug where the heroes are locked.
Overwatch 2 Locked Heroes Bug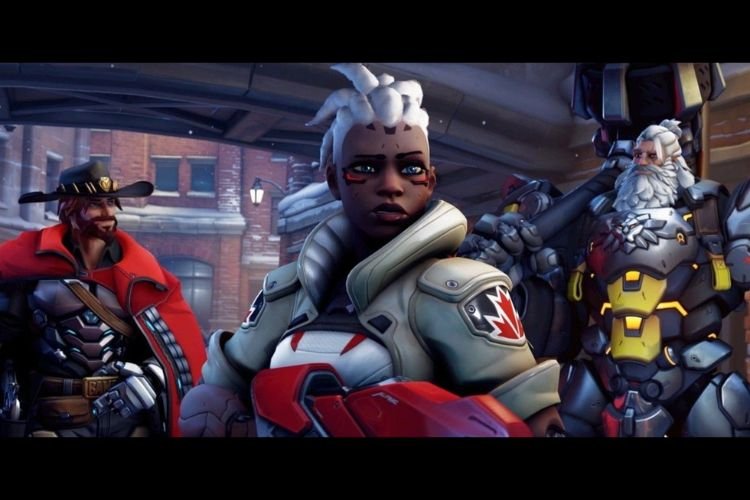 Many Overwatch 2 players reported that they have experienced the "Locked Heroes" bug while playing. The developers are also aware of this bug and are currently working on its permanent fix. The permanent fix of this bug will be released in the upcoming patch updates. But, in the meanwhile, you can temporarily deal with this error.
[#Overwatch2] We continue to make progress through launch issues and have updates on many known issues.
We are also investing a new issue that prevents players from accessing all their owned heroes. We're working to resolve this as quickly as possible!https://t.co/i7ga5sNiwi

— Blizzard CS – The Americas (@BlizzardCS) October 11, 2022
Whenever you face this bug, all you need to do is just exit the game completely and restart it. Restarting the game has fixed this bug for many players and will also work for you. If you are still facing this bug, then you must restart reinstall the game, and hope that a fix is released soon.
So, this was all about fixing the Overwatch 2 Locked Heroes Bug. If you found this article helpful, share it with your friends.