Cyberpunk 2077 players are currently enjoying the launch of Phantom Liberty, the game's one and only expansion. Officially made available on September 26, 2023, there are a lot of fun things to find out and experience in this one. In a similar time frame, the 2.0 Update Patch was also released for the game, bringing new in-game mechanics and improvements. However, with all these additions, players are also experiencing a lot of bugs in the game, one of which is the "unable to use weapons" bug.
The problem here is, as you might have guessed already. For unknown reasons, players are unable to use in-game weapons as the "This action is blocked" message pops out whenever they engage in this action. Well, if you didn't already know, this is not a new issue, as players encountered it back when the game was released. Well, considering this is an action RPG title, weapons are your best buddies, and without them, you are no good. So, is there a fix? Let's find out!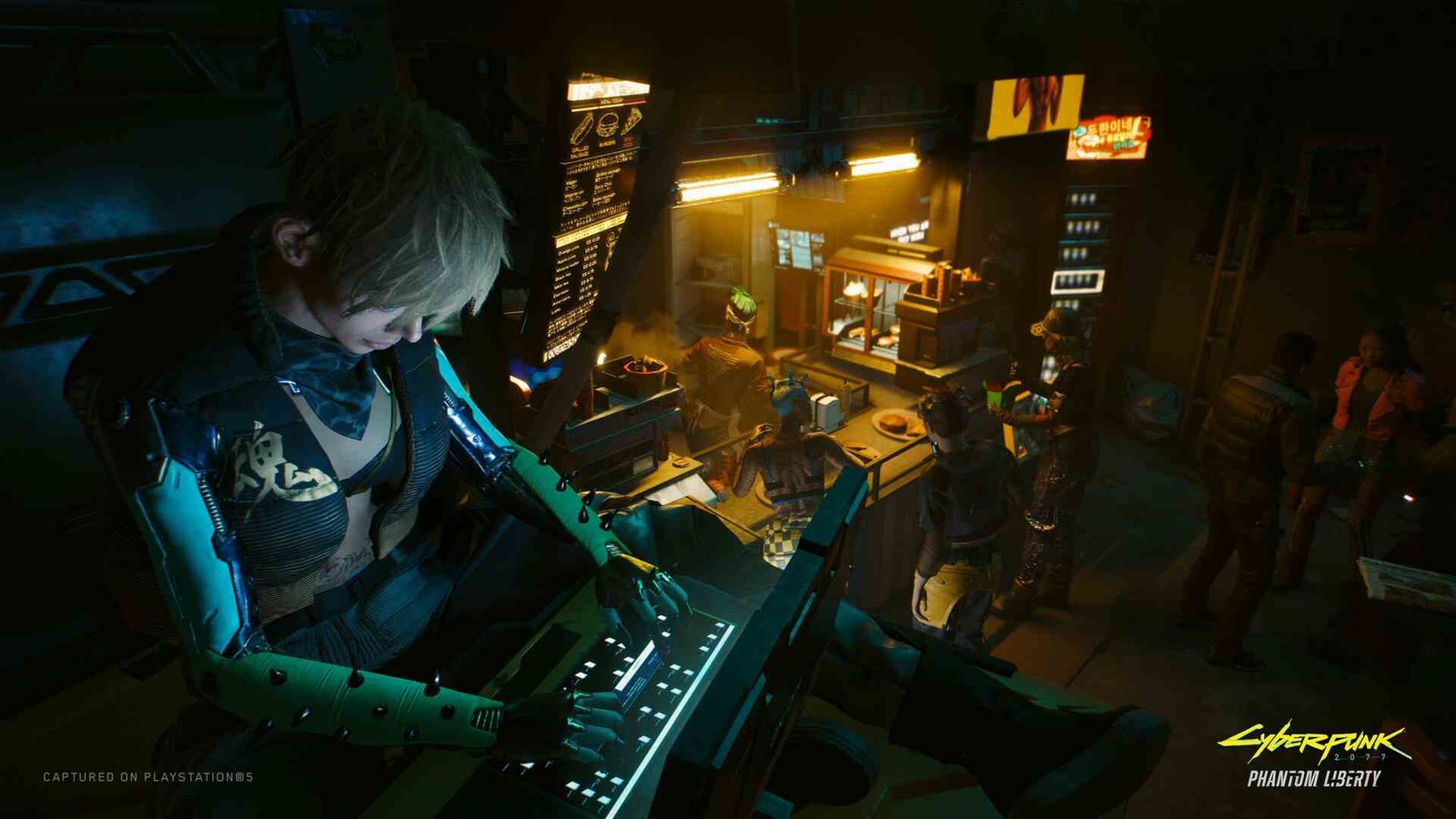 Cyberpunk 2077 (2.0) Unable to use weapons bug: Is there any fix yet
For now, you will need to follow the workarounds mentioned below and see if any of them are of help. CDPR is yet to release a fix, so these are your best choices currently.
Restart –
Start with a generic troubleshooting step. Restarting is an effective fix for dealing with issues, so try it first. Just close the game and then promptly launch it. In case the issue persists, try restarting your PC or console too, and see if that helps.
Reload a previous save –
If you have a bunch of in-game saves, load one of them and then check whether you are able to use weapons once again. If you are playing Phantom Liberty, try reloading a save before PL, and then check whether the issue persists.
Sleep with a Joytoy –
This is a very old workaround, but it seems to still work for some. In this workaround, you just need to find a joytoy and then sleep with them. There are currently four joytoys in the game, all in Westbrook. Two are on Jig-Jig Street, while the rest are found south of the area.
Get to the secret dev room –
Another player suggested heading to the secret dev room in Kabuki and then sitting down on the couch. After that, you need to start the TV, get up, and leave the room. Now, you should be able to use weapons in-game.
Remove mods –
Mods have been known to cause issues sometimes. Due to that, there are two things that you should do. First, you need to update your mods and then check if the issue persists. If yes, then the only credible option is to remove them.
Do the "Automatic Love" quest –
u/ici36 fixed this issue by doing the "Automatic Love" quest. At some point during this quest, you will be forced to put your weapons in a locker, which will indirectly help you use the weapons after completing the quest. So, if you haven't already finished it, go ahead and do so.
Fast travel to Aidecaldos camp –
This is another old workaround, but still, give it a try at least once. For this workaround, you just need to fast-travel to the Aidecaldos camp and then accept a mission. Drive out of the camp once you have accepted a mission. Check if the issue persists.
Craft a weapon and equip it –
This workaround comes courtesy of u/danders00n. You just need to craft a weapon and then equip it. This will most likely resolve this bug. Now, for what weapon to craft, you can choose any. But generally, a cheaper one should do. Additionally, you can also try putting all the weapons in your stash and then pulling them from there to equip them. Although it didn't work for a player, you can still give it a shot.
Complete the Beat the Brat sidequest –
One player was able to fix this issue by simply engaging in fistfights. It's part of the Beat the Brat mission, in case you need some help. By doing this quest, the game will force you to equip punches, following which you will be able to solve the weapons bug.
Repair game files –
What repairing does is check your game's directory for missing or corrupted files and then fix them accordingly. It's one of the best general workarounds and could help you resolve this issue. For this, essentially what you need to do is:
Epic Games
Open the Epic Games Launcher and click on Library in the left panel.
Click on the three dots near Cyberpunk 2077 and select Manage > Verify.
GOG
Launch GOG Galaxy Launcher and then click on Owned Games.
Right-click on Cyberpunk 2077 and select Manage Installation> Verify/Repair.
Steam
Start Steam and click on Library.
Find Cyberpunk 2077 and right-click on it.
Select Properties > Installed Files > Verify integrity of game files.
Reinstall –
Just in case the workarounds mentioned did not work, performing a reinstall of the game is your only choice left. If you do go ahead with this method, don't forget to save your progress. Once that's done, simply uninstall or delete Cyberpunk 2077 and then download it again. After the installation is complete, launch the game and see if the issue persists.
So were you able to fix this weapon bug in the game? If yes, then we suggest you go ahead and grab the Chesapeake SMG. And lastly, don't forget to follow DigiStatement for more guides like this. Also read: Cyberpunk 2077 Cyberdeck OS Bug: Is there any fix yet