Microsoft's Xbox Game Pass offers a well-managed library of awesome games for players. Folks waiting for Hogwarts Legacy are wondering if the upcoming title will be available on this subscription service. A lot of video game devs roll out their games for Game Pass on day one. This ensures that everyone that has subscribed to this service gets the game in their catalog without paying for it separately. Naturally, folks are curious about the release date of Hogwarts Legacy on Xbox Game Pass. If you are also looking for this information, then you have come to the right place.
Hogwarts Legacy is an upcoming role-playing video game that shares the wizarding world of the HP universe. Harry Potter is, without a doubt, one of the most popular novel and movie series. This means that it has a huge fan base that is desperately waiting for Hogwarts Legacy to roll out. The fans also expect the game to deliver great things. Undoubtedly, the devs are under a lot of pressure to roll out this title. But, there are a lot of uncertainties regarding the game. Like, will it be available on Game Pass or PlayStation Plus? Well, we are going to answer all your questions down below.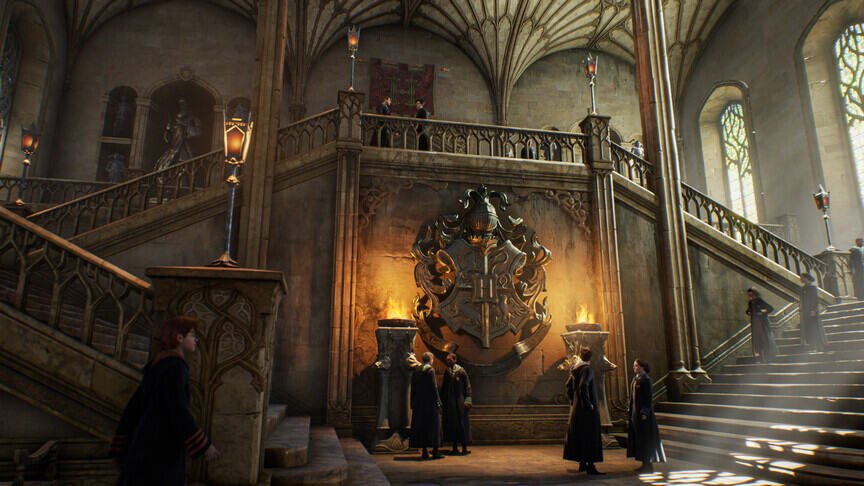 Hogwarts Legacy Game Pass Release Date & more details
Unfortunately, Hogwarts Legacy will not be available on Xbox Game Pass on release. Warner Bros has no plans of rolling out the game on Microsoft's monthly subscription service, as of now. But, the game will roll out for Xbox One and Xbox Series X/S along with other platforms like PC, PlayStation, and Nintendo Switch. It is understandable why Warner Bros might not want to release Hogwarts Legacy to Game Pass from the get-go. It is a highly anticipated game and fans will go to any lengths to get their hands on it. So, they might want to wait before making it available for the subscription service users.
But, this does not mean that Hogwarts Legacy will never arrive on Xbox Game Pass. Warner Bros has rolled out tons of their other games for this service. So, it is entirely possible that they will release Hogwarts Legacy on Game Pass in the future. Though, we don't know when this will happen as no official announcement regarding the same has been made. So, we will update our article once more information is available. Until then, stay tuned to Digi Statement, and happy gaming.