Harry Potter fans are wondering if they will be able to choose their own house in Hogwarts Legacy. Hogwarts has four houses that students are separated into- Gryffindor, Slytherin, Hufflepuff, and Ravenclaw. Most video games would simply force the players to join Gryffindor. This is mainly because the main characters of the Harry Potter series were in this house. But, not everyone wishes to join the house of the braves. Maybe you have a bright mind and wish to join Ravenclaw or maybe you are the mischievous type and are suitable for Slytherin. So, if you are looking for more information, then you have come to the right place.
Hogwarts Legacy is an open-world role-playing video game. Folks will be able to attend the classes in Hogwarts and learn spells and other magical stuff. You will also be able to follow different stories and continue the game at your own pace. The game gives you a lot of freedom in terms of character customization and choices. Once it releases, you will be able to live the dream of casting spells and playing as a wizard. Although, we already know that players will get plenty of content in Hogwarts Legacy, will they be able to select a house as per their choice?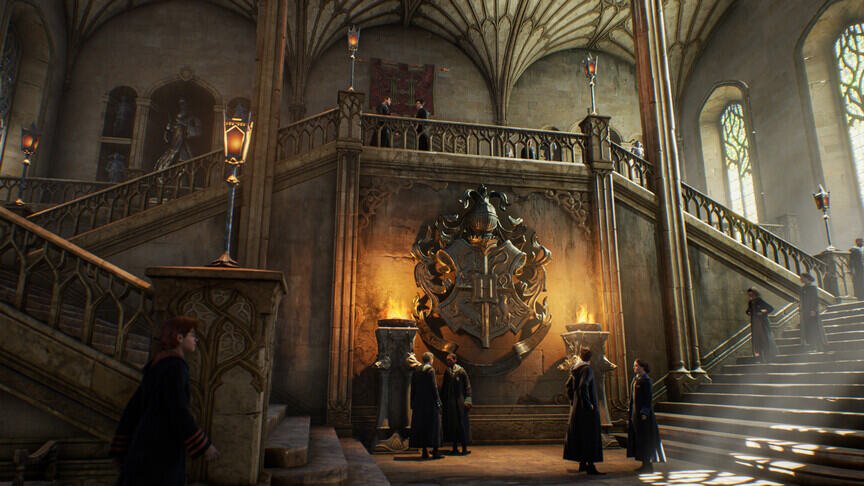 Hogwarts Legacy: Can you choose your own house?
Yes, you can choose your house in Hogwarts Legacy. Players will have a choice of selecting one of the four houses that are available in Hogwarts. As we mentioned before, Hogwarts has four houses- Gryffindor, Slytherin, Ravenclaw, and Hufflepuff. You will be able to choose one of them once the sorting hat goes on your head. Now, each house represents certain characteristics. This will also influence your playstyle throughout the game. Note that you will not be able to change your house once you have selected one through the sorting hat. The only option you will have next is to reset the game and start all over again.
Now, as we mentioned before, each house represents certain characteristics. Folks in Gryffindor and loyal, brave and bold. This house shares a deep rivalry with Slytherin. The Slytherin house is known for being ambitious and mischievous. So, if you identify yourself as a strong witch or wizard, then you can opt for this house. Players who prefer intellect over everything else would love to join Ravenclaw. This house is suitable for brainy people. Last but not least, Hufflepuff is the house of the kindest wizards in the whole magical world. They share deep empathy with everyone and are generally loved by everyone. Feel free to choose the house of your choice. Well, this brings us to the end of this article. We hope that you found it helpful. Stay tuned to Digi Statement, and happy gaming.