The Call of Duty franchise has been plagued by leaks on leaks, players and fans have suspected the developers sometimes leak new or developing features to create or widen anticipation. But these will be maintained as mere suspicions as Activision, the developers, haven't made any official pronouncements about the sources of these leaks. Call of Duty: Warzone 2 is the rumored sequel to Call of Duty: Warzone. There have been rumors of its release coming up in 2022 or early 2023 with no official confirmation from developers. Anyway, the Call of Duty Warzone 2 new map was leaked less than 72 hours ago and we were fast enough to get lots of details from it.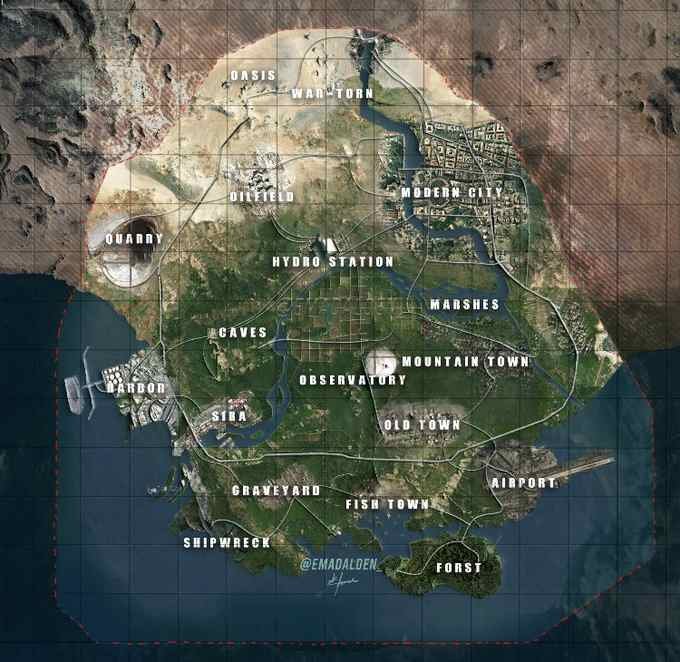 Before we go into those details, let us refresh our memories about Call of Duty: Warzone and the Call of Duty franchise as a whole. The call of Duty franchise comprises free-to-play modern battle-royale video games developed and released by Treyarch and Infinity Ward before Activision came on the scene. The first was released in 2003 and was set in World War II. There has been no going back since then, as the game has become something of a religion in the gaming community. That was a quick oversimplified overview as we love to delve into the main topic at hand- Call of Duty Warzone 2 new map. Let's go!
Call of Duty Warzone 2 New Map (Leaked)
For obvious reasons, there is no official name for this map yet, but we have seen new 18 different locations and Points of Interest (POI) you should get acquainted with. Some of the old locations from Call of Duty: Warzone like the popular Highrise with its elevator shafts and stairwells, and Verdansk, have been replicated in COD: Warzone 2. Also, the Quarry location has been replicated from COD: Warzone too and can be seen on the top left of the map outlay. They couldn't afford to let go of the Terminal as it has been seen again on the bottom right of the map under the Airport POI. Afghan, our popular multiplayer location has also made a return to the new map and can be seen towards the middle of the outlay under the POI caves. Moreover, some locations are similar to the previous ones but with new and broader features have been seen too. Locations that look similar to Oasis for instance and some large bodies of water are visible on the new map. The large bodies of water might lean toward the fan theory about swimming mechanics finally getting added to the game.
Another possible location is the war-torn area, appropriately named War-torn and Oil-Field which looks like a remake of the Rust location. We have also seen Marshes with grasses tall enough to be used for cover and Harbour, which we think would be similar to the snowy Sub-base location. The famous Observatory location has been retained in the center of the map and it seems to have the telescopes and high vantage points it is popular for. Other locations and places of interest in the Call of Duty warzone 2 new map include Graveyard, Fish Town, Old Town, Sira, Hydro Station, Shipwreck, Forst, Modern City, and many load-outs and high loot areas.
Finally, we have to patiently wait for the map to be officially released before we can make solid conclusions as developers may make changes to the leaked map before full release. We hope this article has given insight into the Call of Duty: Warzone 2 new map and its potential gameplay. You can start planning your settings, tricks, and strategies based on this. Kindly share this article with friends and explore the map together.