In last week's community update, Infinity Ward announced some important details related to both Call of Duty Modern Warfare and it's battle royale spinoff; Warzone. And as mentioned in our earlier post, Infinity Ward announced the Modern Warfare Multiplayer Free Access Weekend, which is available until 10 AM PT April 27.
Along with updates on cheaters in Warzone and Modern Warfare. Infinity Ward also mentioned some details about the upcoming patch update in Modern Warfare and Warzone.
According to the official statement, the new update drops on April 28 and will bring playlist updates in Modern Warfare with Shoot the Ship 24/7 (now with Cranked and Grind in the mix!) along with some interesting Gunfight variations. Well, IW hasn't mentioned any specific details on the playlist update, but we will keep you updated as always. Stay tuned.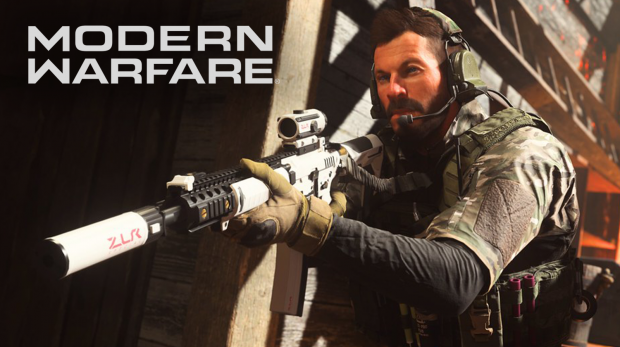 The developers also mentioned the DATA PACK which is also coming on April 28th. We will update this space with more details once available.
April 28's update includes a required download for PlayStation 4 and Xbox One, about 15gbs, and is required to access Modern Warfare.
---
[Update – April 28]
Infinity Ward has posted more details on what's coming with the new update in Call of Duty Modern Warfare and Warzone.
According to the official IW blog the update features (new weapon camo + Gunsmith Customs), and a new weapon – MK9 Bruen LMG which will be earnable via challenges. Along with this, the 'Shoot the Ship' playlist is returning to Modern Warfare with Double XP, Double Weapon XP, and Double Tier Progression earn rate.
---
---
The official blog also confirmed that the update will bring new store bundles, including a new outfit for Operators, and more.
Timings –
The new update with patch version 1.20 will be available at
April 28 – 11 PM PT
April 29 – 2 AM ET/ 8 AM EU
Call of Duty Modern Warfare Update 1.20 Patch Notes –
Fix for a bug where PC players using a Vega64 GPU could see corrupted outlines around their character models and weapons.
Fix for a bug where selecting the USEF 1 skin for the Mil-Sim Operator appears as the default skin in Co-op
Adjusted the speed and sizing of the circle in Warzone
Fix for a bug where completing the completionist challenges for the SKS are unlocking the associated camos for the Renetti
Fix for a bug where unlocking camos for the SKS was inconsistent with other camo challenges for marksman rifles
Fixed a bug where the "Hard Wired" skin for Alex would appear in thermals while Cold Blooded is equipped
Fixed a bug where some watches were appearing the wrong direction when gesturing
Fixed a bug where players could lose the option to pick their favorite Faction in the Operator menu
Fixed a bug where white lighting could be seen while moving or firing a weapon near specific locations
IW hasn't released the entire patch notes yet. We will update this space once available.
---
[Update]
The official patch notes for the new update for Call of Duty Warzone and Modern Warfare are here. We have created separate posts for the patch notes, just visit the link mentioned below to read official patch notes for finer details.
---