Developed by Infinity Ward and Raven Software and published by Activision, Call of Duty Warzone is one of the best installments in the Call of Duty video game franchise. It is a free-to-play Battle Royale video game that is connected to Call of Duty: Modern Warfare, 2020's Call of Duty: Black Ops: Cold War, and 2021's Call of Duty: Vanguard. Currently, this game is available to play on almost every popular video game platform which includes Windows, PS4, PS5, Xbox One, and Xbox Series X|S. In this article, we are going to talk about the best LC10 loadout in COD Warzone. 
LC10 is the SMGs that always comes up when we talk about the best guns or best SMGs of COD Warzone. LC10 is the first priority gun for many COD players because of its extremely powerful performance. It gets unlocked when you get three kills with SMGs without dying in 15 different matches. LC10 provides you with commendable accuracy, low recoil, a good rate of fire, and a decent range of damage. When we use this weapon with the best attachments, it transforms into a beast in medium and semi-long-range fights. Here is everything you need to know about the best LC10 Loadout in COD Warzone.
COD Warzone Best LC10 Loadout
In this section, we will be discussing the most favorable loadout for LC10. You can combine this loadout with an Assault Rifle or a Sniper to become unbeatable in combat.
The first piece of equipment is Agency Suppressor. This muzzle will give LC10 increased bullet velocity, extended damage range, and decreased vertical recoil. The suppression of gun sound is a cherry on a cake that makes this choice much easier.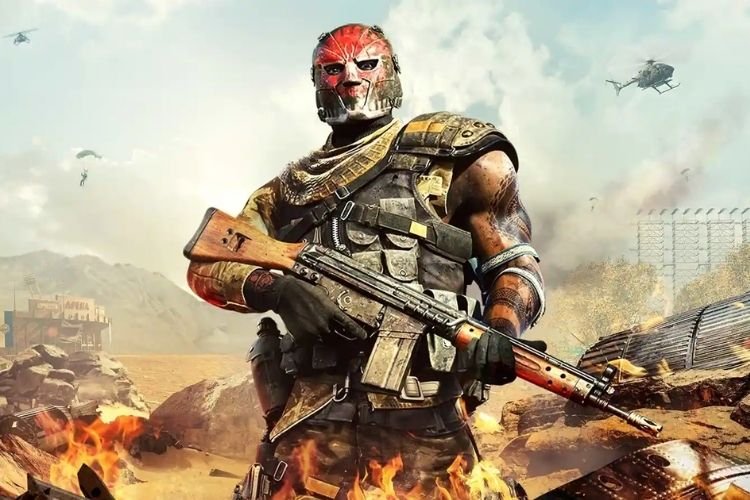 The second piece of equipment we have chosen is a 13.9" Task Force barrel. This equipment is also a good choice as it also increases bullet velocity and extends damage range. However, the overall recoil control of the gun gets increased after equipping this but we can reduce that from our other attachments.
Tiger Team Spotlight is our next choice for LC10. If you have played COD enough, you must be well known of the situations where there is no time to open ADS to tag the enemy. Well, Tiger Team Spotlight will help you out by reducing the bullets' spread while hip firing. 
For the Magazines, STANAG 55 Rnd was not hard to choose as we all prefer higher bullets in one magazine. 
Last but not the least, SAS Combat Stock is the final addition to this loadout. This attachment creates a great difference by improving firing movement speed, aim walking movement speed, and ADS firing move speed. 
So, this was all about the Best LC10 Loadout in COD Warzone. If you found this article helpful, share it with your friends.