Are you tired of experiencing the frustrating issue of the Caliber game crashing on your PC? As a player, there is nothing worse than being in the middle of an intense match, only to have it suddenly crash, losing all your progress and wasting your time. Unfortunately, this is a common problem for many Caliber players. Well, in this article, we will delve into the problem of the Caliber game crashing to desktop and suggest some potential solutions to assist you in resuming your gameplay without any hindrance.
Caliber is an online multiplayer shooter game that has garnered a lot of attention due to its engaging gameplay and tactical elements. Unfortunately, like every other game, this one too is riddled with bugs and errors. As a testament to this, some players have reported experiencing a frustrating issue where the game crashes on their PC without any error message. This issue has been plaguing players for quite some time now, causing them to lose progress and their enthusiasm for the game. If you too are facing the same issue, then consider reading till the end.
Caliber Game Crashing to Desktop Issue: Is there any fix yet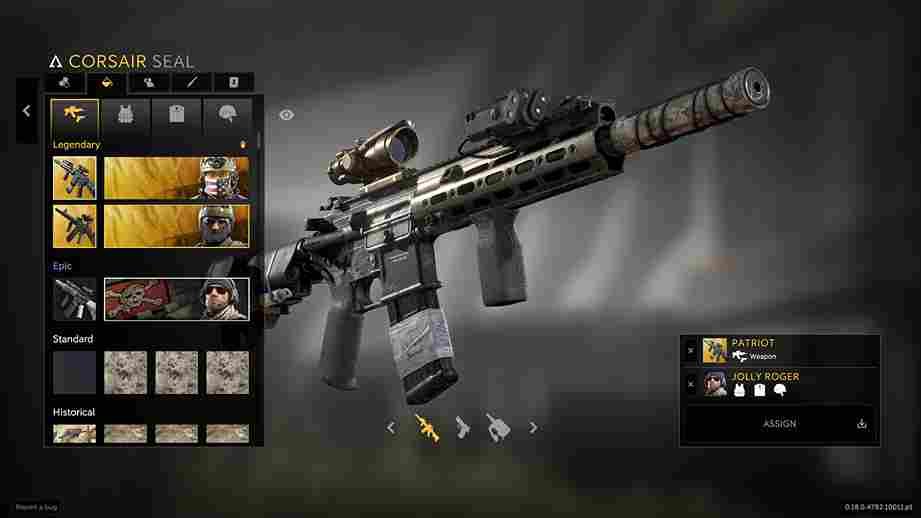 To cut to the chase, as of writing this article, there is no official fix yet for this error. A frustrated Caliber player experiencing the same crashing issue decided to turn to the game's official Steam forum for help. While the developer's response did not offer a specific workaround, the player was advised to contact support for further assistance. Although an official fix for the issue has not been released, there are some potential workarounds that players can attempt. However, it's important to note that these solutions may not work for everyone, and the game crashing issue may remain a persistent problem. Nevertheless, these fixes are worth a try, so check them out below!
Restart game, PC, & update GPU drivers
One possible workaround for the Caliber game crashing to the desktop issue is to simply restart the game and the PC. This may seem like a simple solution, but it has been reported to work for some players. It's also a good idea to make sure that your graphics card drivers are up to date, as outdated drivers can often cause crashes in games.
Verify Files
Verifying the game files on Steam can help fix any issues or errors that may be causing the game to crash or run poorly. So, make sure to verify game files after a new installation or an update. If you have recently downloaded the game on Steam, here's how you can verify the game files-
Open the Steam client.
Go to your Library and find Caliber in the list of games.
Right-click on Caliber and select Properties from the drop-down menu.
In the Properties window, go to the Local Files tab.
Click on Verify Integrity of Game Files. This will prompt Steam to check the game files for any errors or missing files.
Wait for the verification process to complete. This may take several minutes, depending on the size of the game and your internet speed.
Once the verification is complete, launch Caliber and see if the game is running smoothly.
Disable Vsync
Another workaround that some players have reported working is disabling Vsync. To do this, go to the game's settings and look for the Vsync option. Disable it and then save your changes. This has helped some players to get rid of the crashing issue. However, it's important to note that this workaround may not work for everyone, but it is surely worth a shot.
Reinstall the game and Contact Support
If all the above-mentioned solutions fail to resolve the crashing issue, then the last resort is to uninstall the game and reinstall a fresh copy. This can help eliminate any corrupt or missing files that may be causing the problem. However, if the error still persists, it is best to contact the support team as recommended by the game's developers. They may be able to provide you with more advanced troubleshooting steps to fix the issue or assist you in identifying any underlying hardware problems that may be causing the game to crash.
Well, this brings us to the end of this guide. Follow Digistatement for all your gaming-related queries.
Read more,
EA Sports PGA Tour Crashing During Playoffs Issue: Is There Any Fix Yet