Blight Survival is the upcoming medieval roguelike title that intends on delivering intense action gameplay combined with horror elements. It is currently undergoing development by Haenir studio and judging by the small pre-alpha gameplay footage, it seems promising. The general idea of the game and its overall gameplay has got many fans interested. Curious souls who were captivated by the game are looking for every possible information about the title and what they can expect. In this article, you'll be getting every info about Blight Survival's release date, prices, platforms, and more. Continue reading to know more.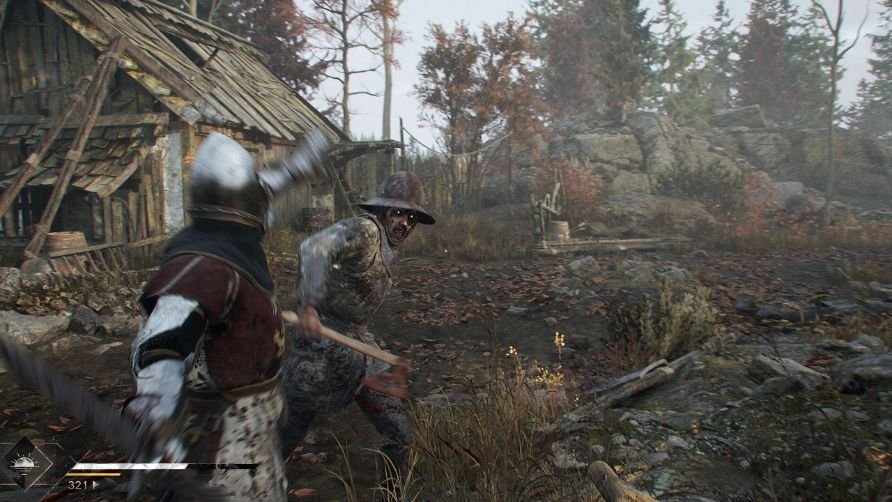 Details about Blight Survival
Blight Survival is a game that will hopefully execute certain elements in a different way, which will eventually make it very engaging. Well, the game features a medieval setting with soul-like elements along with an atmosphere of dread and zombies that you fight. Your role takes place in a war-torn region between two different states and a mysterious plague known as Blight is on the rise. It turns people into undead and it is your duty to find out the root cause of this and put an end to it once and for all. You can share the fun of playing it with three other friends in the co-op mode, which will be available once the game releases. The game also encourages you to be creative with your approach, allowing multiple playstyles. You can also choose between the huge roster of weapons, and armor and customize them to your liking.
Price
It is currently unknown what the price of Blight Survival will be, upon its release, as there isn't enough information at the moment. Depending on the region, the price of the game might vary, however, rest assured we'll update this article as soon as we get the exact price. In the official Steam forum, the devs jokingly told that it will cost the same as a premium steak. If we go by that statement, we can expect the game to cost around 30$ or 30 euros. Keep in mind that this is just an assumption and shouldn't be taken seriously.
Platforms
Blight Survival is expected to hit major platforms like PC first and console versions will release a year after. Well, the devs did state that they will release the game on consoles, but an expected release date wasn't revealed publicly.
Blight Survival Release Date?
Sadly, the devs are keeping mum about the release date of Blight Survival. In the discussion forum on Steam, Haenir Studio explicitly told the players that they don't have a release date to share. We believe it's because they want to avoid delays and only reveal the date when the title is ready. It is a good thing as the majority of titles nowadays come out in an unfinished state. One fan stated that the game will release on 31st January 2024, however, devs quashed that claim instantly.
Anyways, we believe that Blight Survival might be released sometime during the Q4 of 2023, or maybe Q1 of 2024, as per the claims made by the fan. So, only time will tell. Until then, you can stay tuned for more updates about Blight Survival, news, and more at Digistatement.