Bleak Faith: Forsaken is a dark and atmospheric action RPG developed by Archangel Studios. The game takes place in a bleak and foreboding world, where players must fight their way through hordes of enemies to uncover the truth behind the mysterious events that have befallen the land. One of the standout features of Bleak Faith: Forsaken is its ultrawide support, which offers players a wider field of view and a more immersive gaming experience. In this guide, we'll take a closer look at Bleak Faith: Forsaken's ultrawide support and how it enhances the gameplay experience.
Bleak Faith Forsaken Ultrawide Support
Ultrawide support refers to a display aspect ratio that is wider than the traditional 16:9 aspect ratio found in most computer monitors and TVs. Ultrawide displays typically have an aspect ratio of 21:9 or wider, which offers a wider field of view. This makes them particularly well-suited for gaming, as they can provide a more immersive experience by allowing players to see more of the game world at once.
Nowadays, ultrawide support has become increasingly popular as every other gamer owns an Ultrawide Monitor to play games. But, does the recently released game, Bleak Faith Forsaken, support ultrawide resolution? Well, the developers have confirmed full support for the 21:9 (3440×1440) resolution in the game. Well, it sounds like a piece of good news for the game fans, but does the game justify this statement? Let's see.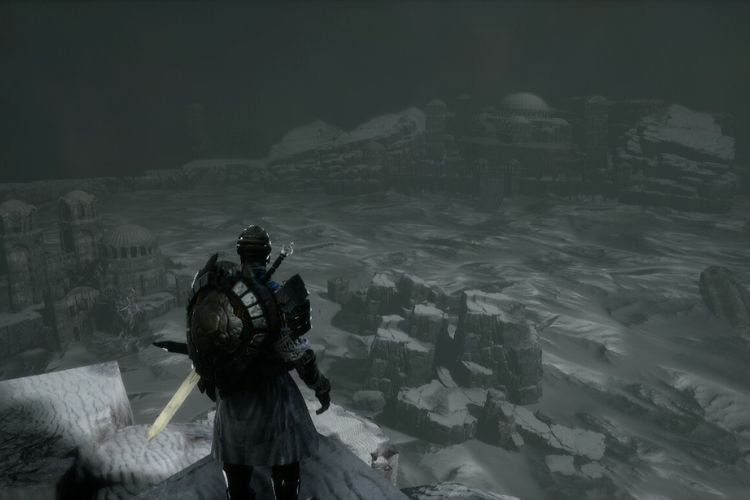 According to some players' reviews, the game does not actually have ultrawide support. Rather, it is a zoomed 16:9 resolution only that does not help with the FOV anyhow. Trying to mark the FOV to maximum can satisfy some players, but it still does not appear completely optimized for ultrawide support. It is not a good sign from the game developers as the said has not been delivered and the players are running errands to look for a fix that can help them with adjusting the FOV. However, if you are also wondering whether there is any way to resolve this issue, you must try adding the following command at the end in the game's config file:
[/script/engine.localplayer]
AspectRatioAxisConstraint=AspectRatio_MaintainYFOV
The game's config file can be accessed at this path: C:\Users\"Usernamefolder"\AppData\Local\Forsaken\Saved\Config\WindowsNoEditor\Engine.ini
Make sure to open the Engine.ini file with notepad to be able to edit the file and add the aforementioned lines at the end. Once these lines are added to the config file, save the changes, and then launch the game. The FOV should get adjusted with the ultrawide resolution. Anyways, this brings us to the end of this guide. If you found this guide helpful, share it with your friends.
Related: Bleak Faith Forsaken GOG Release Date: When is it coming out