Bleak Faith: Forsaken is the recently released fantasy action-adventure game developed by Archangel Studios. The game is set in a dark and grim world, where players take on the role of a warrior fighting against the horrors that lurk in the shadows. After initially being announced in 2019, the game generated a lot of excitement among fans of the genre, before getting released in March 2023, On Microsoft Windows, the game is currently available only via Steam. Well, many GOG users wonder when this game will be out on GOG.com. In this article, we'll go over the latest news on the GOG release date of Bleak Faith: Forsaken. So, let's get right into it.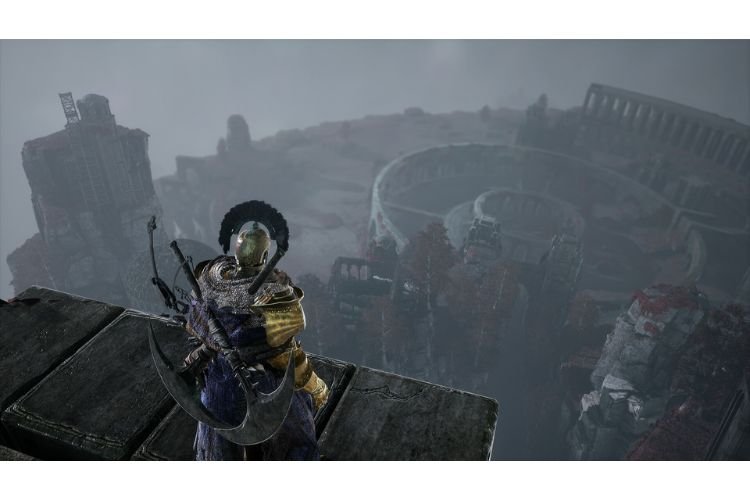 GOG Release Date of Bleak Faith Forsaken
The developers of Bleak Faith: Forsaken have announced that the game will be released on GOG quite soon. GOG is a popular digital distribution platform that offers DRM-free games, making it a great choice for players who value flexibility and control over their gaming experience. The announcement has been made on Discord and the official page of Bleak Faith Forsaken on GOG.com confirms this announcement. The official page on GOG displays "Coming Soon" as the game is getting ready for a GOG release. This is great news for fans who have been eagerly anticipating the game's release.
It would be quite hard to predict the exact date of this game's launch on GOG but there is a high chance that Archangel Studios will release Bleak Faith Forsaken on GOG in the month of April 2023, because the developers have already announced that only the final patches and tests are left before the game's launch on the platform. And since the game has already been released on Steam, the developers would not like to delay the release on GOG for more than a month.
Bleak Faith: Forsaken promises to deliver a unique and immersive gaming experience, with a heavy emphasis on exploration, combat, and storytelling. The game features a massive, interconnected world, filled with secrets, hidden paths, and deadly enemies. Players will be able to customize their characters and weapons, as well as level up their skills and abilities. With so much content to offer, you will have a blast playing the game, but if you are a GOG user, you might have to wait for some time until the game makes its way into it. Well, this brings us to the end of this guide. If you found it helpful, share it with your friends.
Related: Bleak Faith Forsaken Save File Location: Where is it