Battlefield 2042 has recently released the open beta version of the game for testing its performance. When the open beta release was announced, many game fans were waiting for the date. Open Beta test is very useful from developers' point of view as they use open beta players as the test group to find bugs of the game and eventually fix them before the full release. The developers also analyze the game's performance and other demands by taking players' feedbacks and work on them for the full version release. That is why encountering bugs and errors during this phase are quite common in each and every game. In this article, we are going to discuss the issue where Battlefield 2042 is not loading past the title screen. If you are also facing this error while playing Battlefield 2042, then you must read this article till the end to find out everything about this issue.
Battlefield 2042 is an upcoming first-person shooter video game developed by DICE and published by Electronic Arts. First time in the history of the battlefield series, this title will be featuring only multiplayer gameplay, as well as, a crossplay feature through which players can play across PC, PlayStation, or Xbox. It is the seventeenth installment in the Battlefield series and follows the traditional Battlefield specialists to use in the battle, i.e., Assault, Engineer, Medic, and Recon. Coming back to the main topic, here is everything you need to know about the title screen loading issue.
Battlefield 2042 Title screen loading issue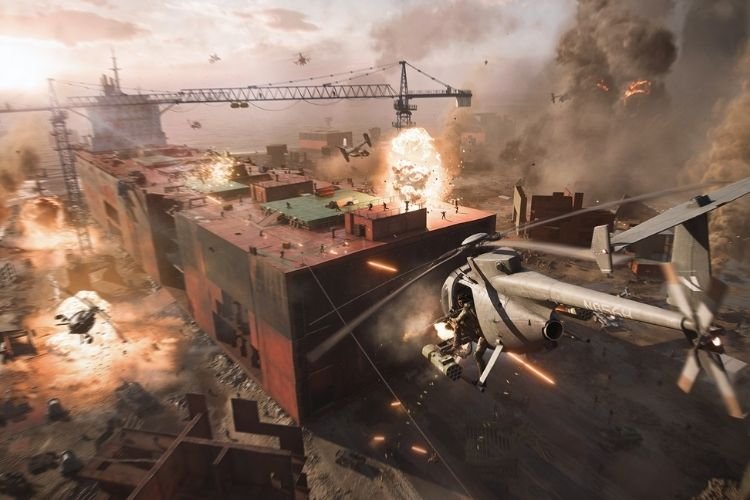 Many Battlefield 2042 Open Beta players are facing an issue where they are not able to go past the title loading screen. The majority of the players who are facing this issue are using Xbox platforms and they are mentioning that this issue is oriented with the controller they are using while playing the game. One random player has also mentioned that when he shifted to the basic controller from an elite controller, the game just worked fine. But, this is not a well-verified or confirmed fix of this issue. 
Moreover, the issue we are talking about has reached the developers' ears while an authenticated fix is awaited from their side. If anything gets announced related to this topic in the future, we will surely let you know.
So, this was all about the Battlefield 2042 Title screen loading issue. We hope you found this article helpful. If you are looking for a fix of "Origin/EA Like a Super Hero" Error in Battlefield 2042, then you need to read this.