Whenever a game passes through its beta run phase, it is ordinary that the game encounters some issues. The sole aim of the beta run is to eliminate these unexpected bugs or errors that could occur when the game is fully launched.  Battlefield 2042 is also currently in its beta run until October 9th. The developers are clearly making sure that Battlefield 2042 meets the benchmark set by them when the full game gets released on November 19th. As this game is currently in its open beta phase, some players are encountering the Launch Error 10011 or 30005. If you are also facing any of these errors, then you need to read this article to fix them.
Developed by DICE and published by Electronic Arts, Battlefield 2042 is the upcoming first-person shooter game. It will be available to play on Windows, PlayStation 4, PlayStation 5, Xbox One, and Xbox Series X|S. The game is set in a near-future world that is transformed by the disorder. While playing this game, you would need to adapt and overcome dynamically-changing battlegrounds with the help of your squad & battle against enemies. The game is all set to get launched on November 19th this year. Coming back to the main topic, here is everything you need to know about Launch Error 10011 or 30005 in this game and its fix.
Battlefield 2042 Launch Error 10011 or 30005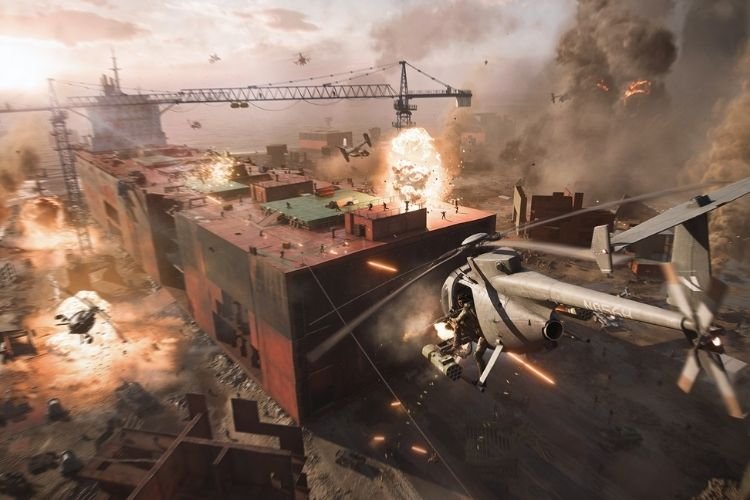 The Launch Error 10011 or 30005 can happen due to several reasons. So, the reason for this error occurring on your PC while you are trying to play Battlefield 2042 could be anything. Therefore, you must check the following things to make sure that there is not any problem at your end.
Update your Graphics Drivers to the latest version: If you are using an NVIDIA graphics card, 

head here

 to install the latest version of the Graphics Drivers. On the other hand, 

head here

 if you are using the AMD Graphics Card.

Check antivirus program: If you are unable to launch your game due to this error, there is a strong possibility that, the antivirus you are using on your computer is incorrectly flagging Easy Anti-Cheat of Battlefield 2042. Currently, the Easy Anti-Cheat team is working with many antivirus companies to have the program added to their allow-lists. So, if you are facing this error, your antivirus is probably not listed. Therefore, you will need to add Easy Anti Cheat to allow the list manually.
When you will make sure that the above-mentioned things are followed, you will not encounter this error. Moreover, if you are also facing trouble while loading this game past the title screen, you need to read this article.