The open beta for testing Battlefield 2042's performance has recently been released and players in bulk have registered for it. The early access of this open beta test was also out for the players who pre-ordered this game before. Under the Open Beta test developers analyze the game's performance by taking players' feedbacks. The developers use open beta players as the test group to find bugs in the game and eventually fix them before the full release.
So, encountering bugs in an open beta version of a game is quite ordinary. One of the bugs or errors that has been massively reported by the open beta players is the "Origin/EA Like a Super Hero" Error. If you are also facing this error while playing Battlefield 2042, then you must read this article till the end to find out its fix.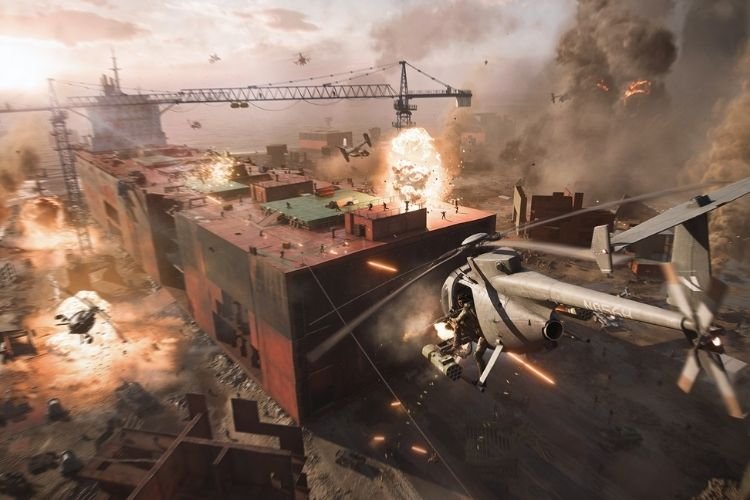 Before heading towards the fix, let's talk about Battlefield 2042 briefly. This game is seventeenth installment in the Battlefield series and is the successor of Battlefield V. This title has brought a noticeable change in the Battlefield series. Battlefield 2042 is the first game in the series that will feature only multiplayer gameplay. Also, this is the first time when a Battlefield game will be featuring cross-play between Windows, Xbox, and PlayStation. Coming back to the main topic, here is everything you need to know about "Origin/EA Like a Super Hero" Error and its fix.
Fix: Battlefield 2042 Origin/EA Like a Super Hero Error
Many players who have opted for playing the open beta of this game are facing this issue. This issue is occurring when players are trying to launch their game through PC. This error is not letting players pass through and therefore hampering them from launching and playing the game. So, how to fix it? Here are some steps that you need to follow to eliminate this error:
Open the home screen on your PC.
Press "Ctrl + Shift + Esc" to open the task manager.
Here, select any file that is running in the background named after "Origin" or "EA" and click on "End Task" These can be EA Background Service or OriginWebHelperService, etc. Any other tasks that are running with their name initiating with EA or Origin must be ended.
Now, try to launch this game from Origin, EA launcher, or Steam. If this error pops up again while launching this game through Steam, then just open Origin launcher in the background and try again.
Once this is done, you will be able to log in into your EA account and play the game.
So, this was all about fixing the "Origin/EA Like a Super Hero" Error.