Battlefield 2042 is currently under the phase of Open Beta tests until October 9th. The open beta test for a game is like a practice match played before the finals. The developers of a particular game analyze all the reported issues and suggestions from the players and try to fix them before the full release of the game.
Since Battlefield 2042 is currently under this phase, it is bound to have some sort of bugs or errors that needs to be resolved. In this article, we are going to discuss the issue where players are unable to install Easy Anti-Cheat (EAC). If you are also facing this issue and want to fix it, continue reading this article till the end.
Battlefield 2042 is the upcoming first-person shooter game in the battlefield series. Developed by DICE and published by Electronic Arts, it is the seventeenth installment in the Battlefield series. The players in the game, are supposed to adapt and overcome dynamically-changing battlegrounds with the help of their squad & battle against enemies. Coming back to the main topic, here is everything you need to know about the Battlefield 2042 Failed to Install Easy Anti Cheat Error.
Battlefield 2042 Failed To Install Easy Anti Cheat Error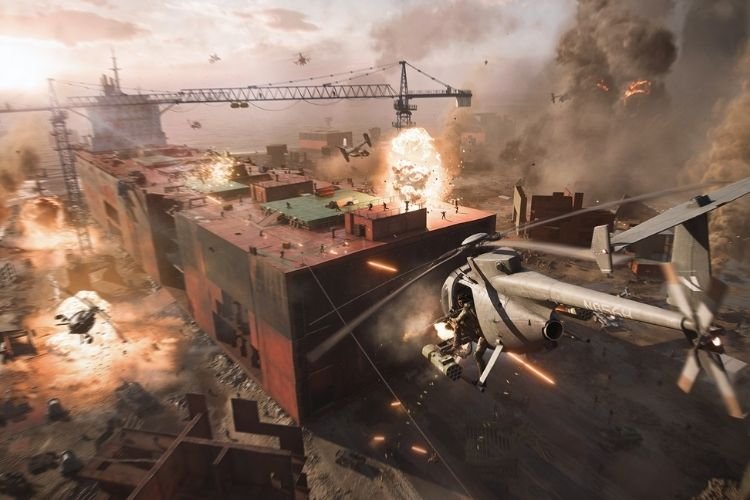 When players are trying to install the Easy Anti Cheat for Battlefield 2042, they are facing this error. The error we are talking about comes with a message, A redistributable package (EasyAntiCheat_Setup.exe) was not install successfully. Setup cannot continue. So, how to fix it? To fix this error, you just need to install EAC manually.
Firstly, head to the main folder where your game has been installed. The default location of the game folder would be C:\ Program Files (x86)\ Origin Games (could be Steam also)\ Battlefield 2042.

Now, open the game folder and open the folder named Easy Anti Cheat.

Inside this folder, you will see the EasyAntiCheat_setup. Right Click on this setup and select, "Run as Administrator"

After that, from the drop-down menu, select Battlefield 2042.

Let the installation process get completed and try launching your game again. If you are still facing any issues, repair the game files or verify the integrity of game files.
So, this was all about fixing the "Failed to install Easy Anti Cheat error" If you found this article helpful, share it with your friends. Moreover, if you are also facing the "Origin/EA Like a Super Hero" Error in Battlefield 2042, then you need to read this.