Battlefield 2042 is currently under the open beta phase for testing its performance before the full version release in November. The early access of this open beta test was also out for the players who pre-ordered this game before. Most of the games nowadays run an open beta test for their game to know that how the freshly developed game is doing to check on bugs & the game performance. Therefore, games are bound to have some bugs and errors during this phase. The developers' work gets escalated when players report some unexpected issues encountered in the game. In the case of Battlefield 2042, some players are reportedly facing the Direct X Error. If you are also facing this error while playing Battlefield 2042, then you must read this article till the end to find out everything about it.
Developed by DICE and published by Electronic Arts, Battlefield 2042 is an upcoming first-person shooter multiplayer-only game. It is the successor of Battlefield V and is the seventeenth installment in the Battlefield series. The game is set in a near-future world that is transformed by the disorder. The players are supposed to adapt and overcome dynamically-changing battlegrounds with the help of their squad and a cutting-edge arsenal. Coming back to the main topic, here is everything you need to know about Battlefield 2042.
Battlefield 2042 Direct X Error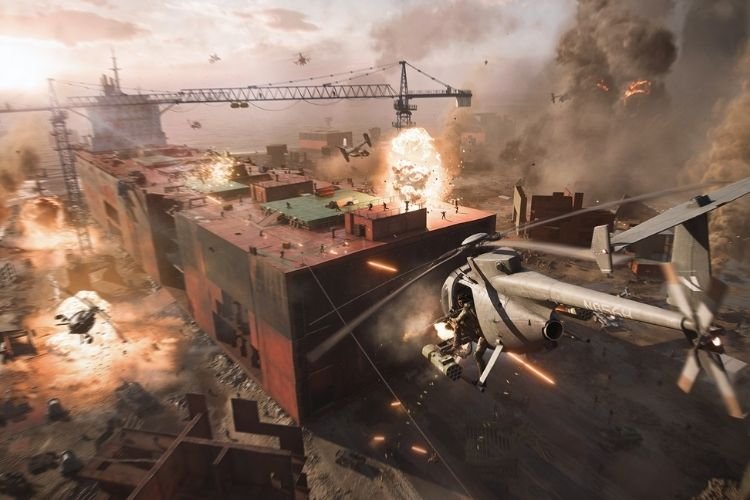 The error we are talking about is occurring when players are trying to launch the game. When starting the open beta version of the game, it immediately crashes and brings up a DirectX error. This error pops up with a message, DirectX function "g_dx12renderer-> createComputePipelineState(&pipelineStateDesc, FB_IID_PPV_ARGS(&pipelineState))" failed with E_INVALIDARG ("An invalid parameter was passed to the returning function.").
The fix for this error is still undiscovered while many experienced players in the community believe that it is related to the Direct X version or the Nvidia Titan Graphics Card. Moreover, this error has reached the developers' ears and they are investigating this issue. If they announce anything related to this issue in the future, we will surely update you about the same. On the contrary, many experienced players are also trying out various methods to fix this error.
So, this was all about the Battlefield 2042 Direct X Error. If you found this article helpful, share it with your friends.