Battlefield 2042 is set in the near future, where global environmental disasters have caused massive population displacement and conflicts over remaining resources. It is a first-person shooter video game that requires precision aiming to take down enemies and complete objectives. The aiming sensitivity of the controller is one of the key factors that affect the accuracy and speed of the player's movements. In this guide, we will discuss how to change the controller aiming sensitivity in Battlefield 2042. So, continue reading till the end for all details on the same.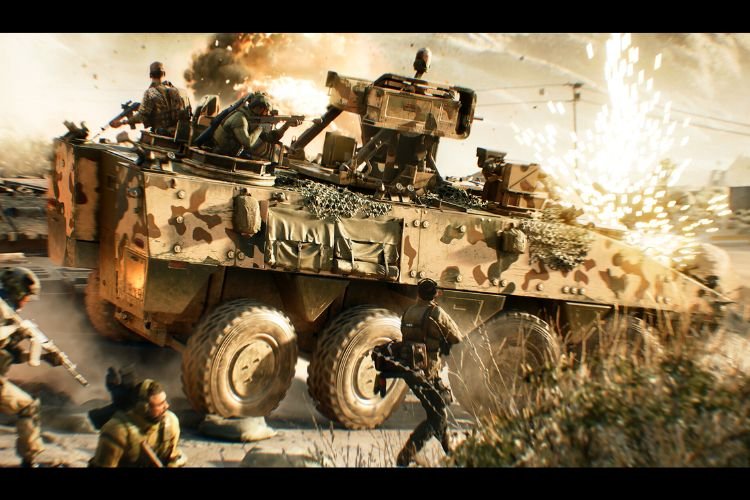 How to change Controller Aiming Sensitivity in Battlefield 2042?
Changing Controller Aiming Sensitivity is quite simple and easy in this game. Follow these steps to do so:
Access the Game Settings: To change the controller aiming sensitivity in Battlefield 2042, you first need to access the game settings. You can do this by opening the game and going to the main menu. From there, select the "Options" menu, which should be located in the bottom right corner of the screen.
Head to the Controller Tab: Once you have accessed the Options menu, select the "Controller" option from the top. You can press L1 or R1 on your controller to navigate through different options. Once you have selected the "Controller" option, navigate to the "On Foot" option.
Adjust the Aiming Sensitivity: To adjust the controller aiming sensitivity, you will need to locate the "Soldier Aim Sensitivity" option in the On Foot section. This option is located near at top of the list and can be identified easily. Adjust the Soldier Aim Sensitivity as per your preference. After adjusting it, you would also want to adjust the "Soldier Zoom Aim Sensitivity" below. It is recommended to set the "Soldier Zoom Aim Sensitivity" as double of "Soldier Aim Sensitivity". For instance, if you have set "Soldier Aim Sensitivity" to 50, make sure that "Soldier Zoom Aim Sensitivity" is set to 100. After that, you can also select the Vehicle Section to tweak Vehicle Aiming Sensitivity and more.
Test and Fine-Tune Your Settings: After adjusting the aiming sensitivity, it's a good idea to test it out in the game and fine-tune your settings as needed. You can use the "Controller Tuning" section to tweak the sensitivity furthermore depending on your playstyle and personal preferences.
This brings us to the end of this guide. If you found it helpful, share it with your friends.
Related: Battlefield 2042: How to check Stats, K/D Ratio & Accuracy