Larian Studios' Baldur's Gate 3 went live as an Early Access title in October 2020. Fast forward three years, and the developers released the full version of the game for PC on August 3, 2023. During early access, the game garnered quite a massive fanbase. That said, with the full version release, things aren't as smooth as players had hoped. In a strange occurrence, many are receiving an error message while they try to download the game, which says they don't have enough space on their disk. If you have faced this Baldur's Gate 3 not enough disk space error, we've got you covered. Consider reading this article till the end to find out how to solve this issue in BG3.
To be honest, this error isn't entirely new and isn't exclusive to Baldur's Gate 3. Many players have indeed faced this error in various games, and Baldur's Gate 3 is the latest addition to the list. As stated by Steam user Ashen One on the Steam Community forum, they received this error despite having 283GB of free space on their drive. Steam keeps telling them that there's not enough disk space, which means they can't download the game or update it. However, you don't have to worry, as we've compiled a list of workarounds that can be extremely useful in this regard.
How to Fix Baldur's Gate 3 Not Enough Disk Space Error?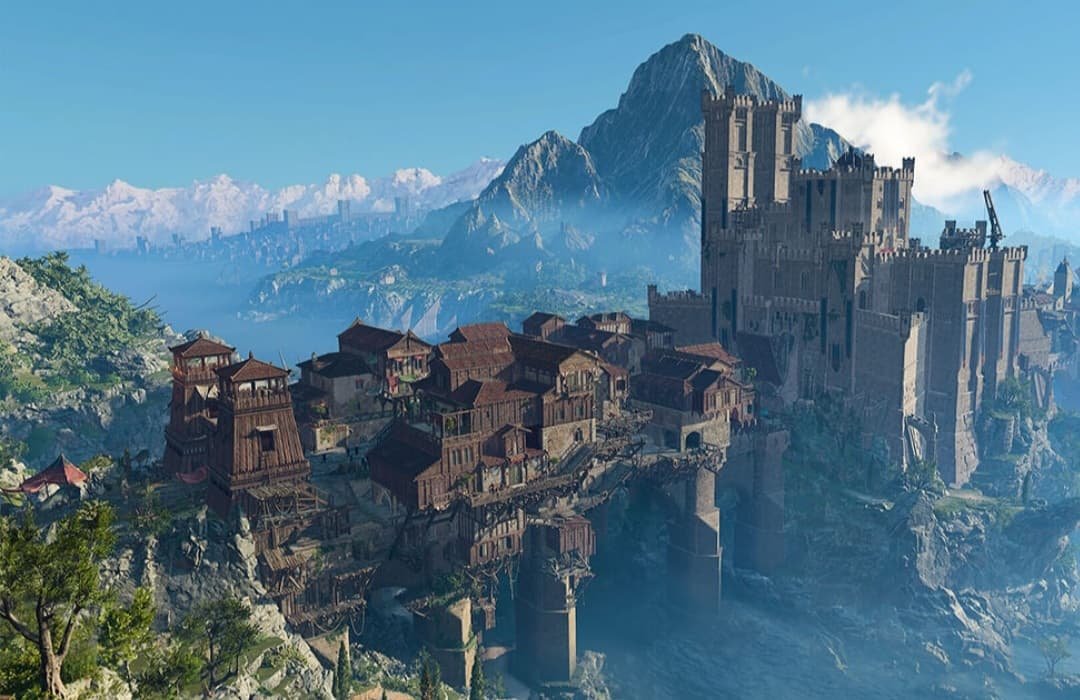 Check your drive storage
The first thing you have to do is ensure that there's enough space left on the drive where you're trying to install the game. If there is indeed enough free space, then make sure that the download path is set correctly to this drive. If you've checked both of these factors and it still hasn't solved the issue, try out the other fixes.
Restart your PC
If you're facing the no disk space error in BG3, a quick restart of your PC can prevent the problem from occurring again. Simply turn off your device, wait for a few seconds, and then turn it back on. Now try to download the game again and see if the issue persists.
Clear Steam cache
The downloaded cache files on your Steam client can cause this error as well. So, consider deleting them. To do so:
Open Steam and click on the icon that reads Steam in the top-left corner of your screen.
From the drop-down menu, click on Settings, and then select Downloads.
Finally, click on the "Clear Download Cache" button and wait for the process to finish.
Following this, Steam will restart, and you can resume the download and check if the issue persists.
Run Steam as an administrator
Type Steam in your Windows search box, and right-click on the icon when it appears.
From the context menu, click on the "Run as administrator" button.
Following this, launch Steam, resume the download, and see if the error is fixed.
Remove downloaded files
First, right-click on your taskbar and select Task Manager.
Now, make sure to remove any Steam-related application via the Task Manager to ensure that it's not running in the background.
Following this, open your File Explorer, go to This PC, and head to this directory: Local Files (C:) > Program Files (x86) > Steam > Steamapps > Downloading.
Inside the Downloading folder, locate the Baldur's Gate 3 game files that you were trying to download and delete them. You can also try removing the entire Downloading folder itself.
Once done, open Steam and start the download again. Check if BG3 starts downloading without any errors this time.
Clean up your drive
If your drive isn't empty or doesn't have enough free space, you'll need to erase some files/games that you don't need. Once you clean up the drive, try installing the game again and see if you're still getting the no disk space error.
So, these are a few workarounds that can help solve the Baldur's Gate 3 not enough disk space error. If you found this article insightful and want to read more such gaming-related content, keep visiting DigiStatement!