On August 3, 2023, Larian Studios, the developers behind the popular CRPG series Divinity, released their latest title, Baldur's Gate 3 (which had been in early access since 2020). Serving as the sequel to 2000's Baldur's Gate II: Shadows of Amn by BioWare, the game takes place after 120 years in the Forgotten Realms with an entirely new story. That said, during your playthrough of the game, you will come across a variety of enemies, some of whom will be quite hard to deal with. And one of the better precautions to not die easily is to simply increase your character's health to the maximum. But do you know how?
The world of Baldur's Gate 3 is as treacherous as it is expansive. It's filled with life and death, and your journey will be one full of deceit, love, betrayal, and sacrifice. There are lots of combat encounters in the game, and to survive them, you can't just rely on your skills. What good are your abilities if the enemy is simply able to one-shot you due to your low Hit Points? So, follow this guide so that you can avoid the "game over" screen in Baldur's Gate 3 and increase your character's health.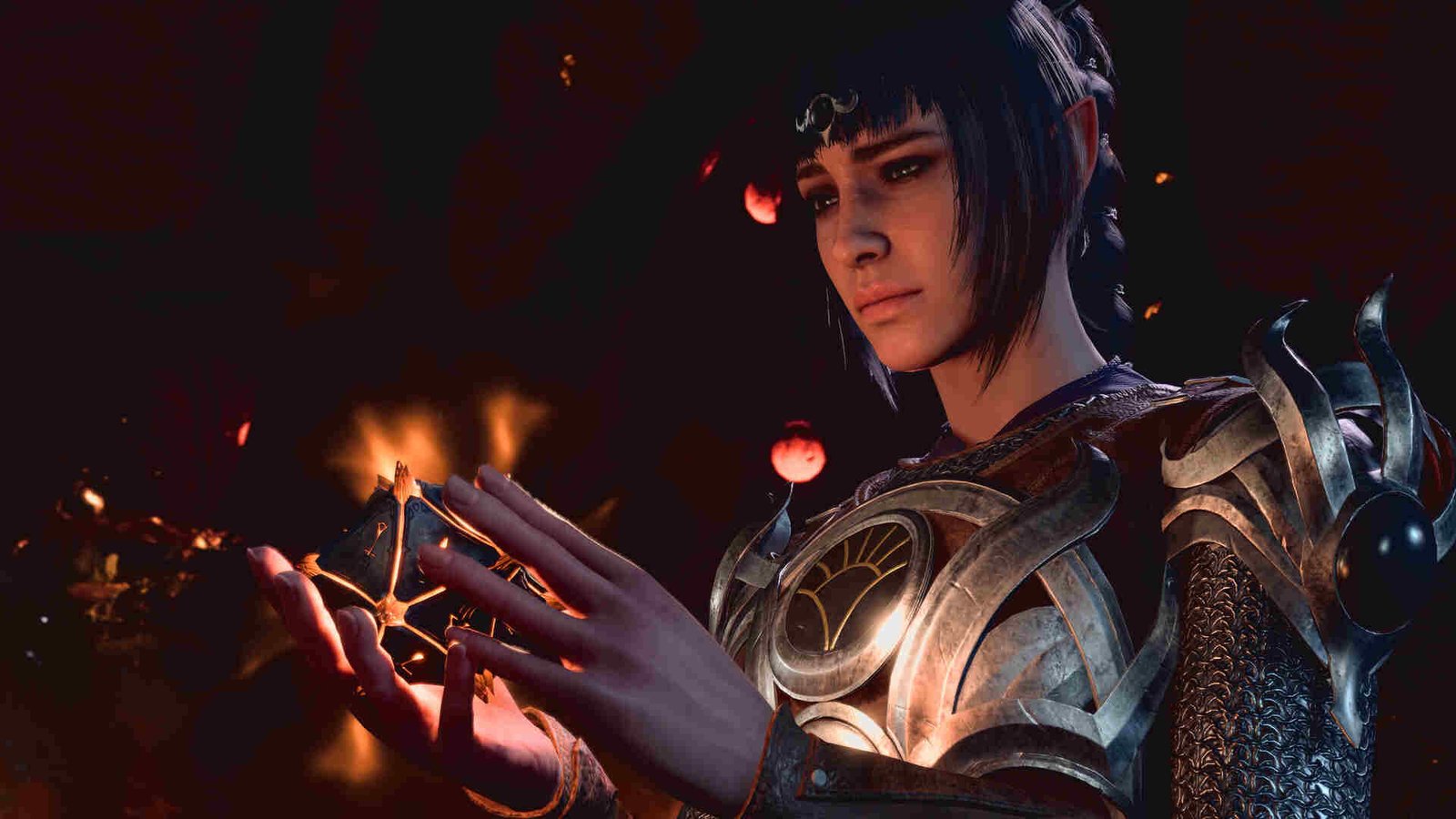 Baldur's Gate 3 (BG3): How to Increase Health/Heal
Like other RPG games, your health is the most important stat in a combat encounter in BG3. As such, one of your top priorities should be to increase it. Luckily, you don't have to do much for this. The easiest way is to simply level up your companions. This will automatically lead to an increase in health. However, there's a caveat to this.
Your allies will surely get a health increase with each level up, but the amount of health bonus they will be getting is not uniform. If you have played any kind of RPG game, you must know what we mean. To put it simply, certain classes in the game will earn lower Hit Points compared to others when leveling up. Classes such as wizards and sorcerers get a lower amount of HP increase, whereas, at the same time, barbarians and fighters will be swimming in Hit Points. If you look closely, you can see a pattern here. Wizards and Sorcerers are meant to deal huge amounts of damage to enemies, while Barbarians and Fighters are there to protect the damage dealers. Making glass cannon classes deal high damage and also get increased HP as other classes will lead to everyone choosing Wizards and Sorcerers, practically ending build variety and leading to a boring playthrough. So, to prevent this, such non-uniformity exists.
Health increases are also tied to one main stat: – Constitution. The higher the constitution a character has, the more HP they will get with each new level. So, if you want to play as a character with lots of HP, spend your Attribute Points in Constitution during the initial Character Creation. Additionally, Tough feat also increases a character's maximum HP by 2 per level.
These are all the ways you can increase HP permanently in Baldur's Gate 3. But if you want to get a temporary increase in HP, you can use spells/magic for that. Using the level 2 Abjugation Spell will increase your maximum HP by 5 until you take a Long Rest. Furthermore, it also heals your allies for 5 HP.
When it comes to healing, it's best to have a dedicated healer in your party. The Cleric class is your best option for that. Gold Dwarf, Half-Elf, and Humans can become clerics, but for the best choice, go with Gold Dwarf, as it has Dwarven Toughness. Additionally, Potion of Greater Healing and Potion of Superior Healing are also great sources of healing. That said, we hope you got all the information related to healing and increasing health in Baldur's Gate 3. For more such guides, check out DigiStatement regularly. Also, read: Baldur's Gate 3 (BG3) Iron Flask: How to get, find, & use