These few days have been nothing but full of praise for Larian Studios and its recently released title, Baldur's Gate 3. Officially released on August 3, 2023, BG3 had previously been under early access since 2020 on Steam. The hard work of the studio over all these years finally paid off, as evidenced by Baldur's Gate 3's impressive performance both saleswise and critically. However, there are some issues that the game does suffer from. One such issue is the DirectX error.
Compared to AA and AAA games released this year, Baldur's Gate 3 is impressively optimized. Players can run it on their PCs without much trouble. But this DirectX error has been a nuisance to some. And so, here's a guide explaining every possible workaround to fix this issue for good.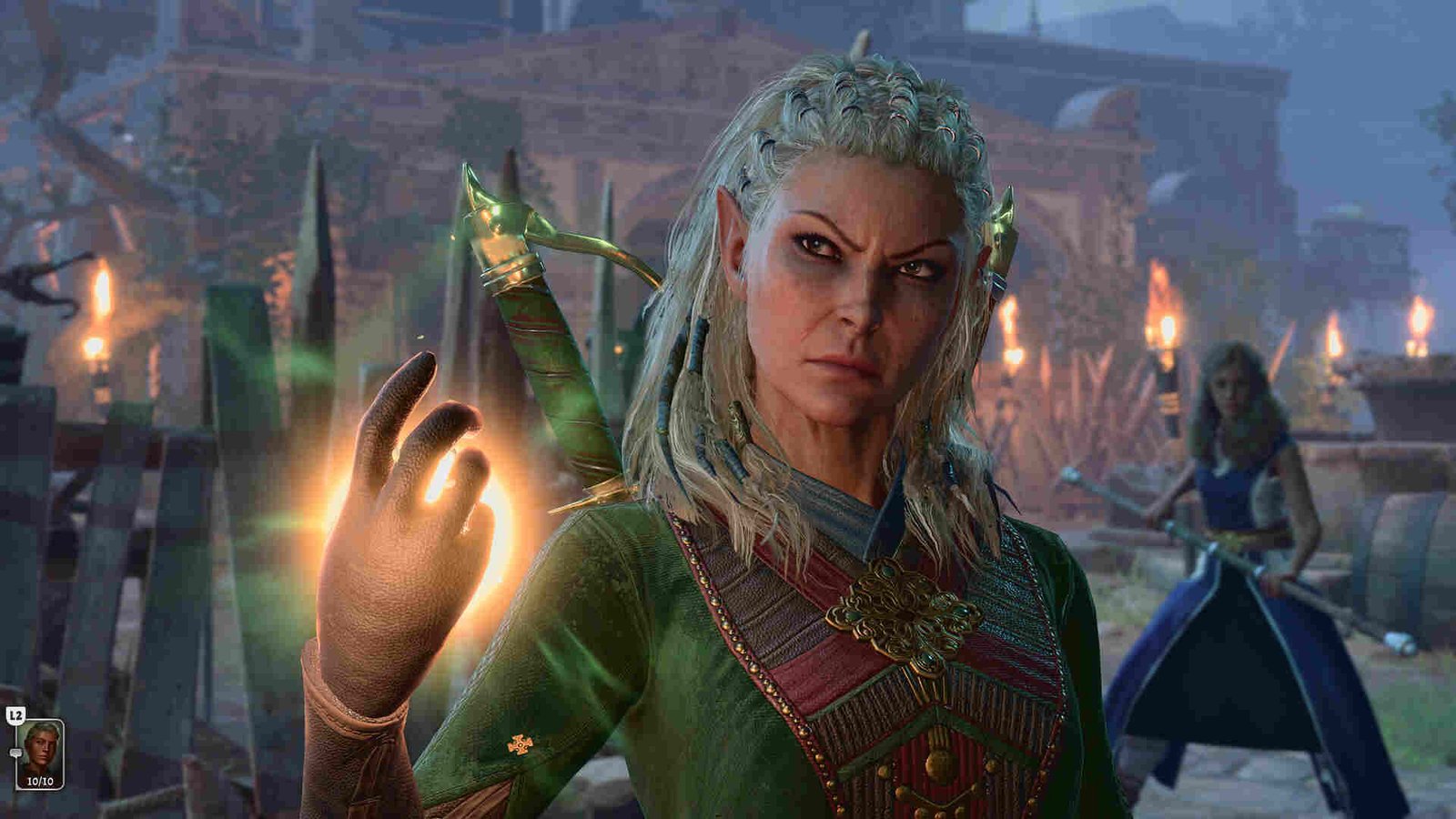 Baldur's Gate 3 (BG3) DirectX Error: Is there any fix yet
Since this is a DirectX error, the potential workarounds related to fixing it are many. So, it's best to follow the workarounds mentioned here one by one and see which works for you.
Update your GPU drivers –
For players who haven't updated their GPU drivers for quite some time, it's highly suggested that you go and download the latest available one. For the sake of both your GPU and the game, please do so. You can download the latest drivers from the official website of the GPU manufacturer.
Get and download all the latest Visual C++ Redistributable –
Microsoft Visual C++ Redistributables are files that every single game needs to run properly on a Windows device. You will face issues such as this if, by accident or intentionally, you delete one of the redistributables or if one of them simply gets corrupted. The quickest and easiest way to deal with it is to simply download and install them again. You can get them from the official website here.
Delete your EA (Early Access) save files –
In case you still have your early access save files of Baldur's Gate 3 lying around on your computer, we highly suggest you remove them from your system. The full version of BG3 doesn't support the EA saves, and might create conflicts with the officially released version of the game. So, you should remove them from the game's save file directory: File Explorer – Local Drive (C:) > Users > YOUR USERNAME > AppData > Local > Larian Studios>Baldur's Gate 3.
Delete the Larian Studios file and adjust Power Limit in MSI Afterburner –
In a Steam post regarding the DirectX crash, a user mentioned that they were able to fix this issue by deleting the Larian Studios folder located in the %AppData% folder (the same directory as mentioned above). After that, all they did was download MSI Afterburner and adjust "Power Limit" to 90–85. If you want, you can try this and see if the issue persists.
Switch to Vulkan –
Instead of using DX11, you could simply switch to Vulkan to run BG3. According to Larian themselves, the Vulkan implementation in the game is "still in early access", but it is entirely serviceable. And if you've got an AMD GPU running, then all the better, as the Vulkan API works wonderfully with the aforementioned GPU.
Disable Smart Access Memory or Resizable BAR –
**Caution – Tinkering with BIOS can mess up your system if you lack considerable knowledge about it. So, try this workaround only if you know what you are doing.**
Some players were able to fix this issue by disabling Smart Access Memory or Resizable Bar. To turn off Smart Access Memory through the BIOS, first consult your motherboard documentation for BIOS details. Once you are in BIOS, go to the Advanced Settings, and from there disable the "Re-Size Bar Support" option. Now save your changes and restart your PC. You can also set your BIOS to default, including the memory settings. This will mitigate all custom settings done in the BIOS, so be mindful of that if case you did some tinkering with your BIOS settings before.
Disable your integrated graphics card –
This one is exclusively for players with dual GPUs. If you are already using an integrated graphics card and don't have an external one, ignore this method. Sometimes games tend to use the iGPU rather than the external GPU, leading to such issues. The best way to deal with this is to simply disable the iGPU. To do that, open your Device Manager, and from there, select Display Adapters. After expanding the Display Adapters option, you will come across two sub-options – one is your iGPU, and the other is the eGPU (external GPU). Right-click on the iGPU and select Disable device. Now, close the Device Manager and try running the game.
Opt for Prefer Native in Program settings(Nvidia Control Panel) –
There's another workaround that is easier than the previous one. For this, open Nvidia Control Panel and then go to Manage 3D settings. Next, you will see two options on the right side of the screen – Global Settings and Program Settings. Select Program Settings. From the "Select a program to customize:" dropdown menu, select Baldur's Gate 3. Now scroll down and find the sub-option named Vulkan/OpenGL preset method and choose the "Prefer Native" option. Save the changes. Try running the game now and see if you still encounter the error. Additionally, we suggest you cap the in-game FPS at 60 and lower the graphics settings to get rid of this issue. And if you have the game installed on your HDD, then move it to an SSD and check whether the issue persists.
Update the game –
You should also update the game if you haven't already. The studio did release a hotfix patch that addresses lots of crashes and bugs, so make sure that the game is updated.
That said, we hope the provided workarounds will be enough to fix the DirectX error in Baldur's Gate 3. If you find this guide informative, follow DigiStatement for more such interesting guides. Also, read: Baldur's Gate 3 (BG3): How to Increase Health/Heal