Imagine you're playing a game, and you're in the middle of intense combat. You're halfway through the fight, and suddenly the UI disappears and you're stuck in the middle. There's no way to continue the fight anymore, and the only thing you can do is load a previous save. This is exactly what some players are facing in Baldur's Gate 3. When players are trying to enter combat with one of their companions, Lae'Zel, the in-game UI disappears in the middle of the battle, restricting them from ending their turn. We understand how frustrating this can be if you're facing this error in the game. Thus, we're here to guide you through a few workarounds that can solve this Baldur's Gate 3 UI disappearing bug. Consider reading this article till the end to find out more about it!
Baldur's Gate 3 has been in Early Access since 2020, and finally, on August 3, 2023, the full game came out for PC players. However, this full-version release has been quite bumpy for several players, to say the least. The UI disappearing bug is just another one in a long list of problems that players have encountered in BG3. Due to this bug, when players are entering combat with Lae'Zel, the UI vanishes, and they don't get an option to end the turn. In some cases, the conversation UI actually switches to the dialogue UI, as players can see the skip button. This skip button, however, doesn't function even if you click on it because there's no actual dialogue scene as you're in the middle of a fight. Luckily, this bug can be fixed with some potential workarounds. Here are the details.
Baldur's Gate 3 UI Disappearing Bug: Fixes & Workarounds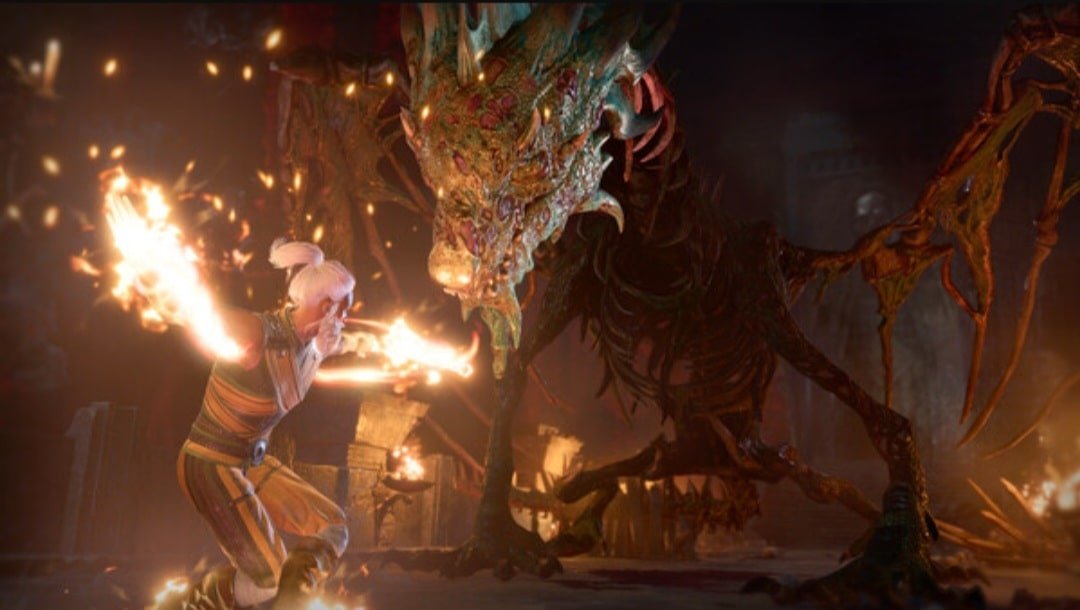 Restart game
Once you encounter this bug, restart Baldur's Gate 3, and then check if the issue persists. Such bugs can occur for a variety of reasons, and a simple restart is more than enough to fix them.
Verify integrity of game files
A quick integrity check can also solve a number of bugs including this Baldur's Gate 3 UI disappearing bug.
Steam
Launch Steam and go to your Library.
Locate Baldur's Gate 3 from the list of installed games and right-click on it.
Click on Properties from the drop-down menu.
Select Local Files, and then click on "Verify integrity of game files".
Wait until Steam runs the check. Once the check is over, launch BG3, and check if you're still facing this bug.
GoG
Launch GOG Galaxy, and head to the Library tab.
Here, select Baldur's Gate 3, and then select More. This option is located right next to the Play button.
Now, select Manage, then Verify/Repair.
Perform a quick save & quick reload
The most common fix for the bug, which multiple players have reported to be reliable, is performing a quick save and then a quick reload. When you get stuck mid-combat with La'Zael, hit F5 on your keyboard to perform a quick save. Then, hit F8 to load this quick save, and this returns you to the fight, the UI becomes visible, and the bug no longer exists.
Uninstall and reinstall BG3
If you're still facing the bug, you should consider performing a reinstallation of the game. Uninstall Baldur's Gate 3 from your device, and then reinstall it on a different SSD drive. This should fix the bug.
Submit a bug report
Lastly, if nothing works, you should take this issue up with the developers and submit a bug report. You can find out all about submitting bug reports in Baldur's Gate 3 here.
Well, these are some of the potential workarounds to fix the Baldur's Gate 3 UI disappearing bug. Hopefully, one of these fixes will solve the issue for you. Meanwhile, if you found this article helpful, keep visiting DigiStatement for more such gaming-related content.