Atomic Heart is out and players are already diving into the sci-fi, fast-paced FPS action. The game tasks players with taking on robots to progress further. You will be traversing through the terrain quite frequently whether it be during exploration or when you have to reach a certain location for quests. The game's universe is massive and players might need to sprint from time to time. You may also find yourself in fast-paced combat scenarios where you might require to run/sprint to dodge incoming attacks. But how do you sprint in the game? Is it even available in Atomic Heart? In this article, we will go over this topic.
Sprinting is a common feature in many video games, particularly those in the action and RPG genres. It allows players to move quickly and cover large distances in a short amount of time, which is often necessary for completing objectives or escaping danger. In many games, sprinting also has a trade-off, such as increased stamina usage or slower weapon switching, which adds an element of strategy to the gameplay. With that being said, let's find out more about sprinting in this title.
Atomic Heart: How to Sprint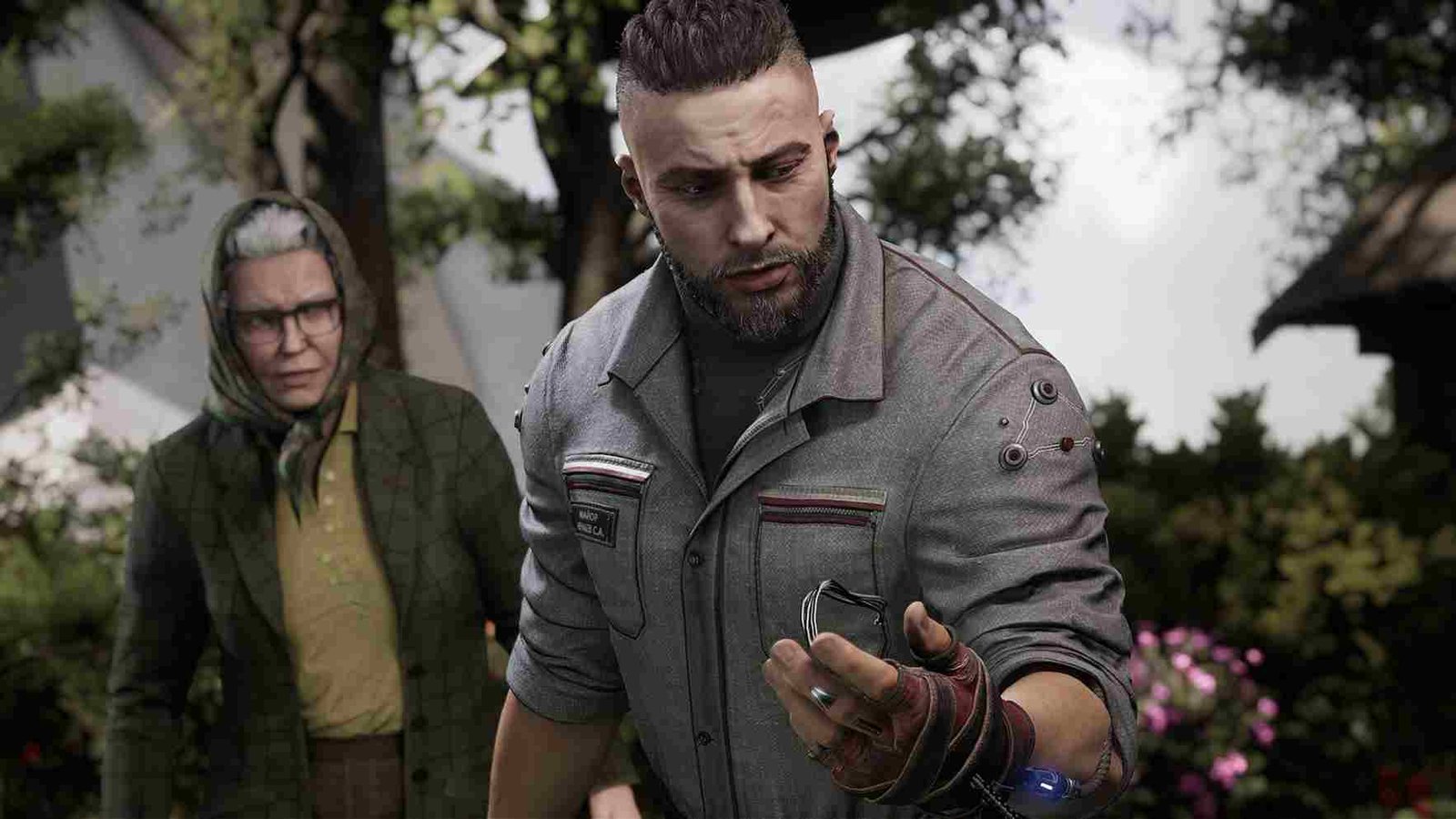 Let's cut to the chase, as of writing this article, players cannot sprint in Atomic Heart. Yes, you heard that right, the privilege to sprint is outright lacking in the game. Not just that, players cannot even toggle between walking and sprinting. In other words, players are stuck with the default movement pace of their character and cannot change it. It is surprising to see the feature completely missing in a modern title like Atomic Heart. But players should not lose hope, although sprinting is not possible, you can still increase the default pace of your character.  First is the dodge mechanic which gives you a short burst of movement. You can use it to propel yourself forward. It may not be very practical but it will definitely increase your movement speed in times of dire need.
Another, more viable option is to get upgrades for your character. The upgrade we are talking about is the "Morning Exercise Upgrade" which you can acquire for the cost of 80 Neuropolymer. To get this upgrade, make your way to the nearest NORA upgrade station that you can find. Interact with it and head to the "Character Upgrade Tree". You should see the "Morning Exercise Upgrade" at the top of this tree. Acquire it to increase your movement speed. Although it is not technically sprinting, it will surely increase your character's default movement speed by a small margin. And that is all the information we have regarding how to sprint in Atomic Heart. We hope you found it helpful. Follow Digistatement for more gaming-related content.
Related read,
Atomic Heart Frozen Enemies not dropping Loot issue: Is there any fix yet