After much anticipation, Mundfish Studio's Atomic Heart was finally released on the 21st of February. The game takes the player on a journey through a utopian society where tension is building up between humans and robots. It has stunning visuals and an engaging storyline which is sure to keep you invested in the game. With that being said, what if you are playing through the game for the second time, or what if you are not much interested in the storyline and just want to explore its open world? In that case, you would want to skip the lengthy intro cut scene. In this article, we will guide you to do just that.
Skipping intro is a common feature in video games that allows players to bypass the opening cutscenes and jump straight into the gameplay. This can save players a significant amount of time, allowing them to get to the action more quickly. Some games even offer the option to disable the intro altogether, making the game load faster and reducing the amount of time players spend waiting. So that brings us back to the question of how to skip the intro in Atomic Heart. Keep reading to know more.
Atomic Heart: How to skip Intro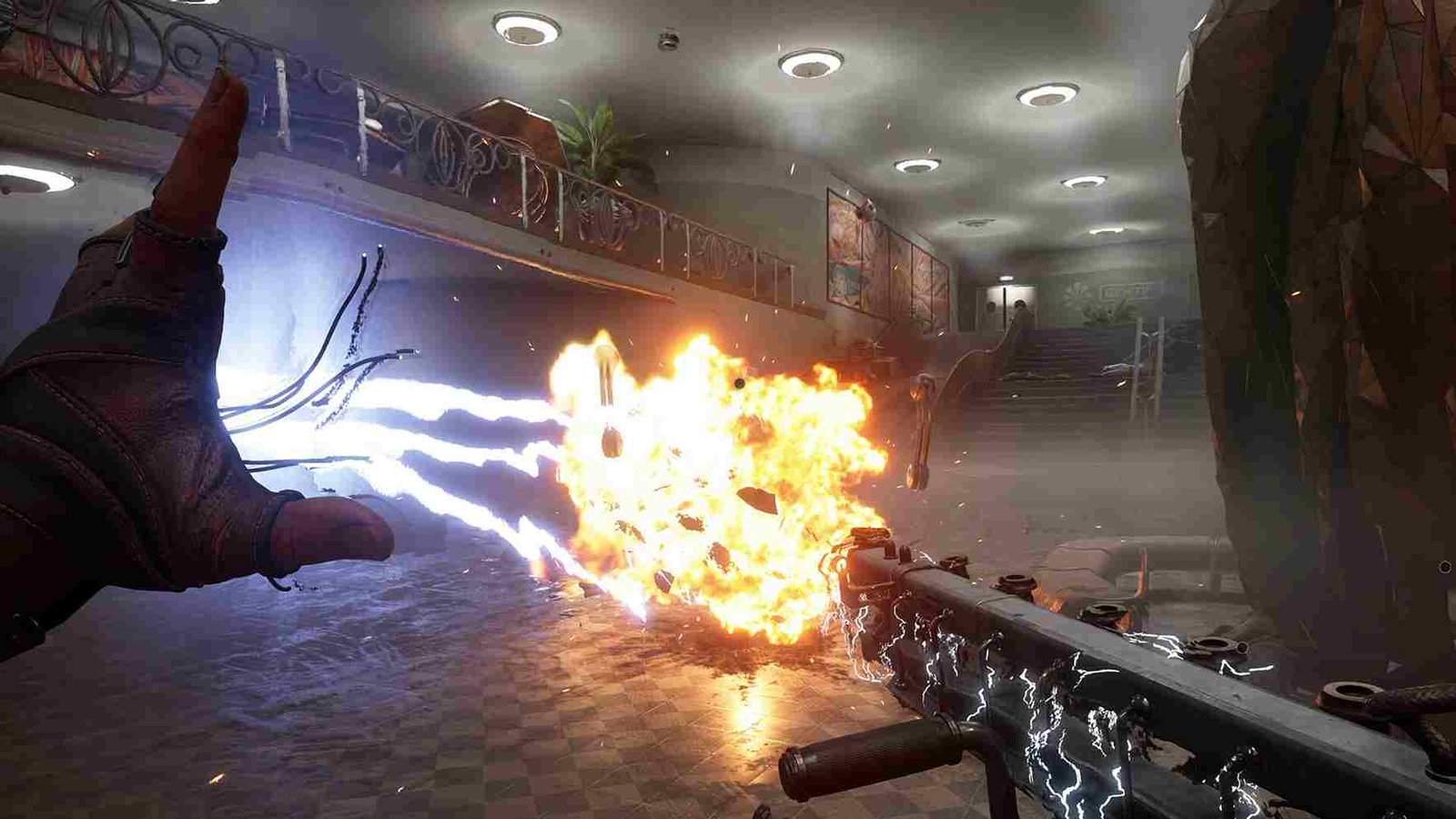 If you are confused about how to skip the intro in Atomic Heart, then worry not, we have got the solution that you need. Remember that, in-game cutscenes are not skippable and you will have to sit through them every time. However, skipping the intro cutscene is possible if you are playing the game on a PC. This is because to do this, you need to fiddle with the in-game files. Just follow the steps outlined below to skip the intro scene in the game.
Open File Explorer and navigate to the Steam directory. This is typically located in the C:\Program Files (x86)\Steam folder.
From the Steam folder, navigate to steamapps\common\Atomic Heart\AtomicHeart\Content\Movies. This is where the launch video is located.
Find the launch video file- Launch_FHD_60FPS_PC_Steam.mp4, and either move it to another location or rename it.
Start the game through Steam to test if the intro skip has been applied.
You can delete the "Launch_FHD_60FPS_PC_Steam.mp4" too instead of moving it to another location. However, we recommend that you move the file and keep it as a backup. By following those steps, you should be able to skip through the intro cutscene in Atomic Heart. That brings us to the end of this guide. If you found it helpful, make sure to follow Digistatement for more guides and tutorials.
Related read,
Atomic Heart Best Settings for High FPS & Low Input Lag