Atomic Heart is a new game that has stunning visuals. Mundfish Studio's highly anticipated game was released on the 21st of February 2023. In terms of visual style, Atomic Heart features a unique blend of retro-futuristic and Soviet-inspired design elements. The game's environments are characterized by a mix of sleek, high-tech surfaces and gritty, industrial machinery. In other words, the game just looks stunning. With such features in the visual department, players might be wondering if HDR support is available in Atomic Heart. We will be sharing all the details on the same.
High Dynamic Range (HDR) support in video games has become increasingly popular due to its ability to enhance the overall visual quality and create more realistic and immersive experiences for players. HDR technology allows games to display a wider range of colors and brightness levels, resulting in more vivid and detailed scenes with realistic effects. Players with HDR-enabled displays can enjoy a more immersive and realistic gaming experience with brighter highlights, deeper shadows, and a wider range of colors. However, the game played on an HDR display should have support for the same.
Atomic Heart HDR Support: Is it available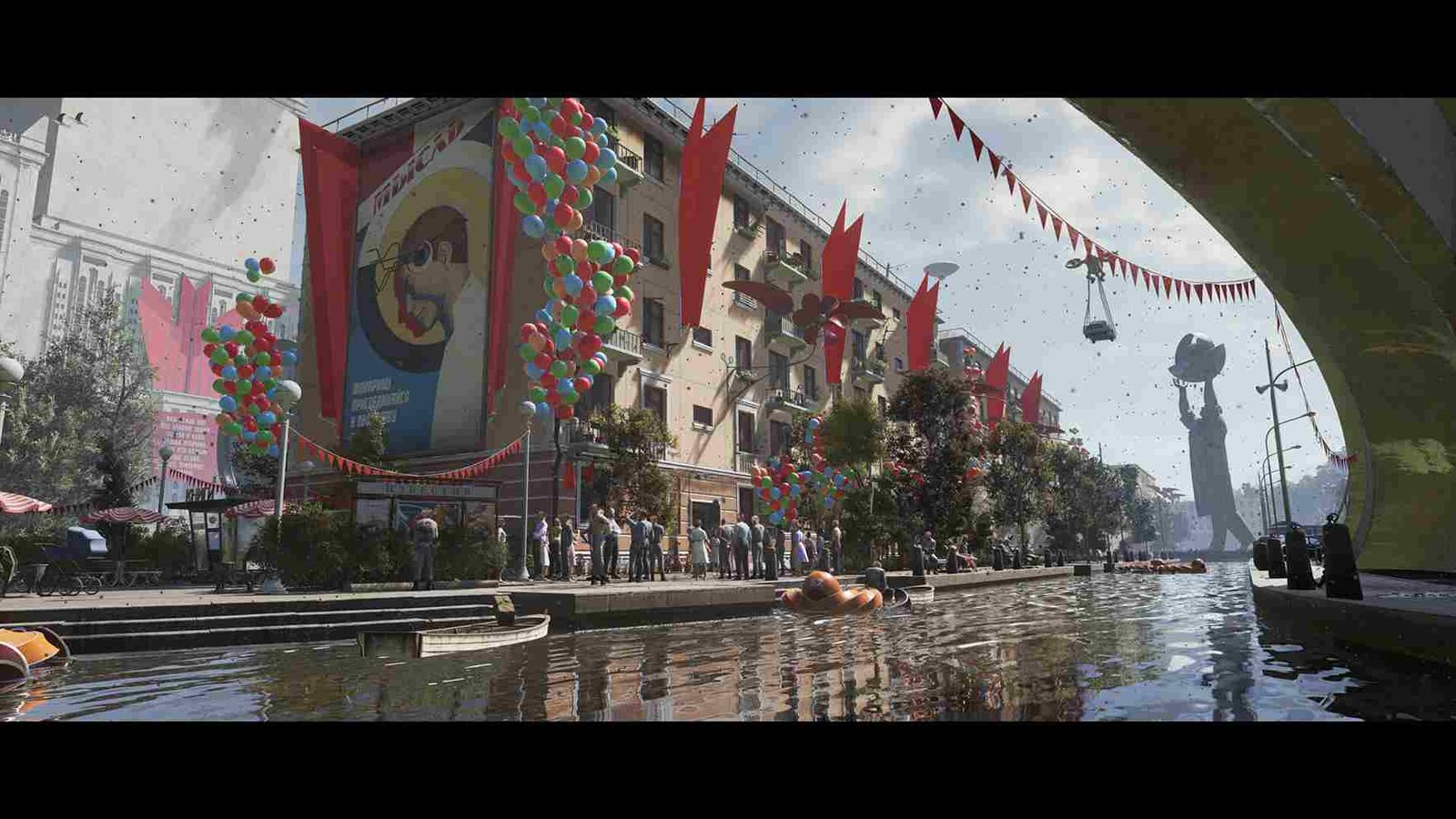 Players who are intrigued by the overall art style and aesthetic of Atomic Heart would be hoping to get HDR Support, right from the start. After all, the game will benefit greatly from HDR support, as it can significantly enhance visual quality and create a more immersive and enjoyable experience for players. But Alas! there is bad news. Unfortunately, as of writing this article, Atomic Heart does not have HDR Support. This is disappointing considering the fact that prior to the release, the devs teased this feature in official videos. It is also surprising for a modern title like Atomic Heart to lack HDR Support, especially when it has become a norm in today's era.
But it is not just the native HDR Support that is missing from the game right now. Other features like Raytracing and FOV slider are also not present. Well, that being said, Mundfish already stated that a FOV Slider will be added to the game soon, but there is no update on the release of Raytracing and HDR support features.
We're aware about the inquires to include FOV settings into the game and are glad to announce that the team is already working on it!
It will be included into one of the nearest updates, about which we will additionally inform you.

Stay tuned and enjoy the game!

— @Mundfish #AtomicHeart (@mundfish) February 21, 2023
With the game being released recently, it is possible that the devs are taking things slow, and hopefully, all of these features will be implemented in future updates, one by one. But this is just pure speculation and official announcements from the devs are yet to come. Right now, the best thing that players can do is wait and hope that their grievances will be heard and solved by the devs in the future. And that's a wrap! We hope that you found this article helpful. If you did, then make sure to follow Digistatement to stay updated on all the latest gaming trends.
Related read,
Atomic Heart: Best Melee Weapon List