Mundfish Studio's new game Atomic Heart is finally out and is captivating fans of FPS and RPG genres. It is a fast-paced FPS action combined with exploration and puzzle-solving mechanics. Players will embark on a journey to a utopian alternate reality and will be tasked with taking down robots and solving puzzles to progress further into the game. But like every other game in the market, this game too has its own set of bugs and errors. Whether it be minor ones annoying players or serious errors preventing players from playing altogether, bugs are inevitable. In this article, we will go over one such bug in the game that the players are running into while trying to complete a mission.
Quite early in the game, players will be tasked with an objective-"Power up the Elevator" in a quest called "Not so Fast, Major". It is one of the initial missions in the game. While it is not very challenging and players are likely to solve the laser puzzle to power up the elevator, some players are having trouble riding the elevator. Keep reading to know more about the fix.
Atomic Heart Elevator Not Working Issue: How to fix it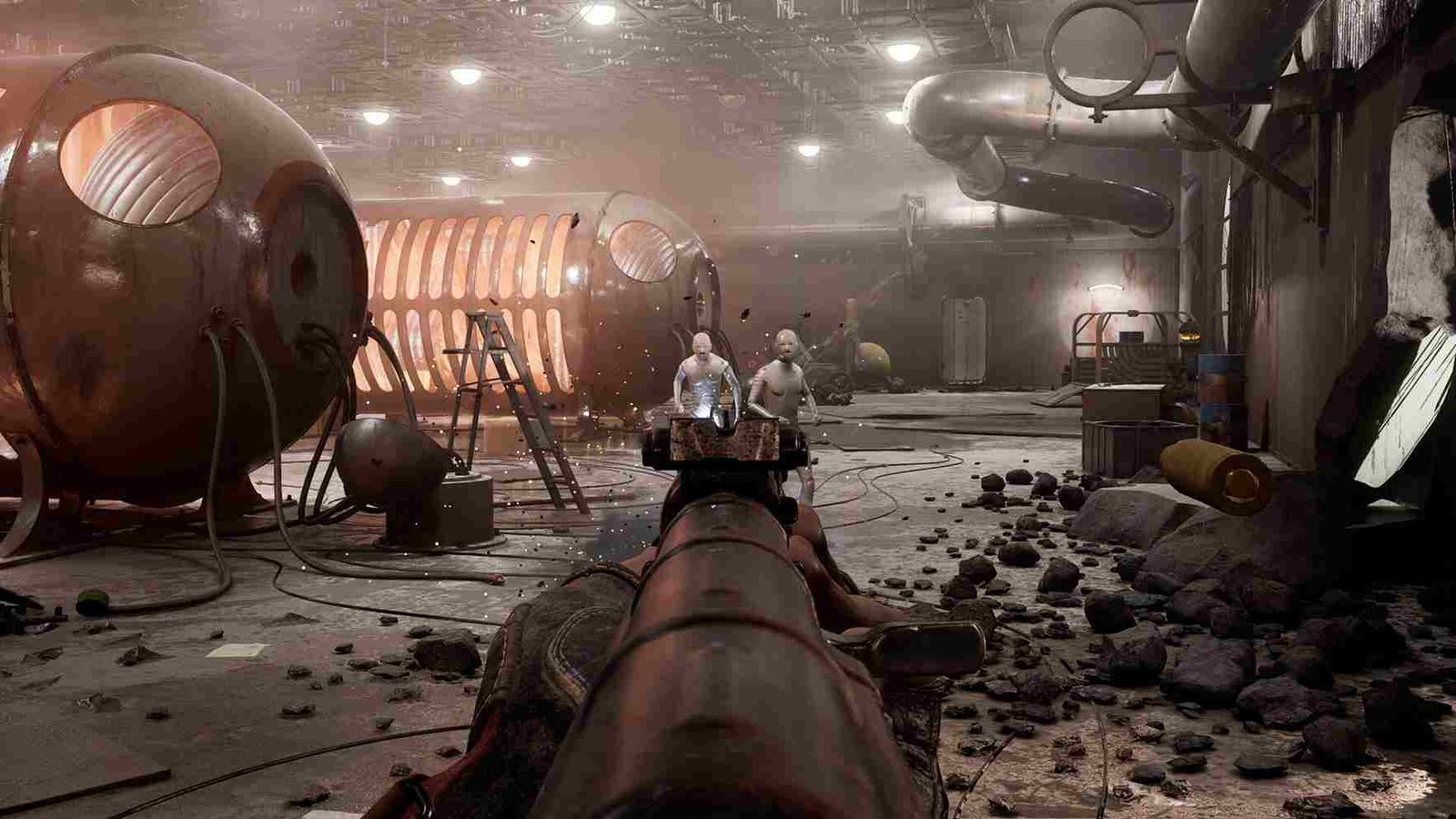 As mentioned earlier, in a quest named "Not so Fast Major", players will be required to power up a certain elevator and ride it up to complete the quest. Some players are running into a bug where even after powering up the elevator, they are unable to use it. One such player facing the same problem posted about it on the game's official discussion forums on Steam. Although this did not get the attention of the devs, other players with similar issues replied with some potential fixes. Check them out below.
Just adjust your position
One player plagued by this problem mentioned that repositioning their in-game character helped them overcome the error. We recommend players try the same. To do this, all you have to do is get inside one of the elevators that you desire to take and align yourself across the button to interact with it. With little fiddling and repositioning, the pop-up for interacting with the elevator should appear on the screen. So, press the button prompted and you should be able to use the elevator.
Restart the Game
Often, a simple restart is all that is needed when it comes to solving errors and crashes. Another user posted that a restart fixed the error for them. So, we recommend players close the game and take a break for a few minutes. After this, launch the game and head to the elevators to check if they are working. That brings us to the end of this guide. If you found it helpful, make sure to follow Digistatement for more guides on all the latest gaming trends.
Read more,
Atomic Heart: How to change Language