Chromatic Aberration is a visual effect that can cause color fringing and distortion around the edges of objects in a game. Some players may find this effect distracting or uncomfortable to look at, and therefore, may wish to disable it in Atomic Heart. Developed by Mundfish, Atomic Heart is the recently released first-person shooter action RPG. Continue reading this guide to learn how to disable Chromatic Aberration in Atomic Heart.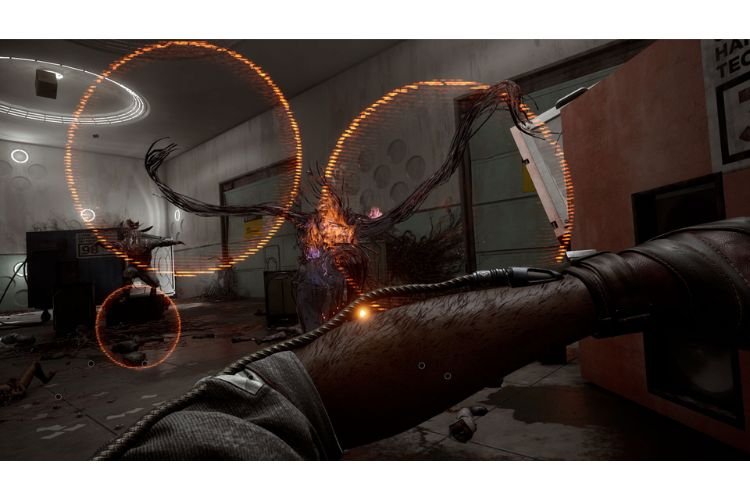 How to Disable Chromatic Aberration in Atomic Heart?
In a role-playing game, you would look into the in-game Video Settings to disable the Chromatic Aberration, but you would not be able to do so in the Atomic Heart game. In this title, you have to modify a specific game file in order to disable the Chromatic Aberration. To be specific, you have to make a little addition to the Config file of the game. Here is how you can do it:
Press "Win + R" to open the Run Command.
Here, enter "%LOCALAPPDATA%\AtomicHeart\Saved\Config" and hit Enter.
Now, find and open the "Engine.ini" file.
Add the following two lines at the bottom:

[SystemSettings]
r.SceneColorFringeQuality=0

Press "Ctrl+S" to save this file.
After this, right-click on the "Engine.ini" file.
Then, select Properties
Make sure to check the Read-Only option and select Apply.
After completing these steps, launch Atomic Heart, and Chromatic Aberration will be disabled. It is worth noting that disabling Chromatic Aberration may impact the game's overall visual quality and may cause some textures to appear flatter or washed out. Some players have also stated that there hasn't been much difference with Chromatic Aberration disabled, as its impact can vary depending on the player's display and visual sensitivity.
If you decide to disable this feature and find that it negatively impacts your gameplay experience, you can always perform the same steps and remove the added lines. Experimenting with this can help you find the right balance between visual quality and performance that works best for you.
This brings us to the end of this guide. It was everything about disabling Chromatic Aberration in Atomic Heart. If you found this guide helpful, share it with your friends.
Related: Atomic Heart Crashing while downloading Shaders Issue: Is there any fix yet