A new RPG is here for players to try, and it's none other than "Atlas Fallen". The game looks absolutely stunning, but that is not what we are focusing on in this guide. As with any game, this one too is giving trouble to the players with a host of issues. Stuttering of the display during camera movement is perhaps one issue that a lot of players are struggling with.
So, here is the deal: players of Atlas Fallen have reported encountering a frustrating camera rotation stutter issue while exploring the open world. Despite achieving varying frame rates between 95 and 150 FPS, the camera movement seems choppy and inconsistent, leading to a less-than-optimal gaming experience. This issue has sparked discussions within the community, with gamers sharing their observations and potential solutions. And this is where we come in. We have combed through these discussions for workarounds, which we will be sharing in this article, so continue reading until the end.
Atlas Fallen Stuttering Issue during Camera Movement troubling players: Is there any fix yet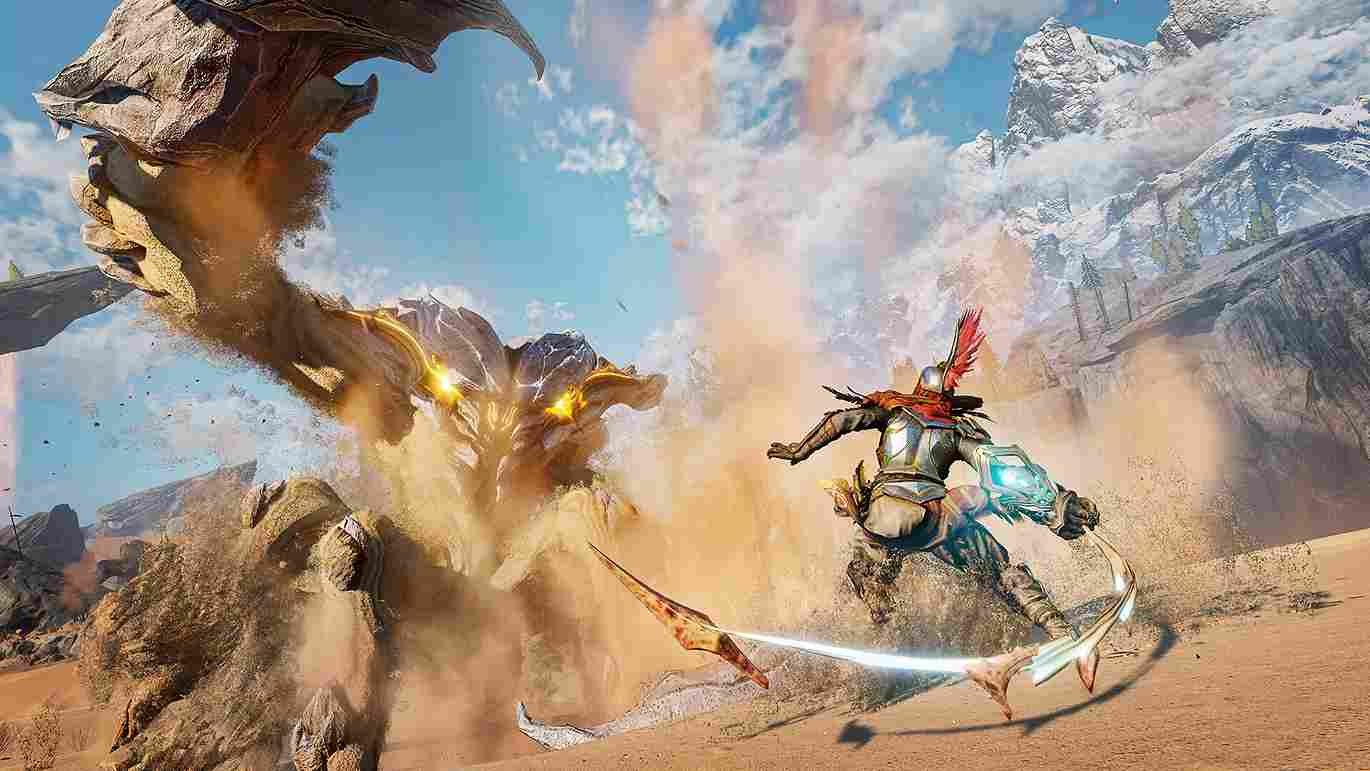 First things first, there is no official fix for this issue yet. Furthermore, we have not heard from the developers on this matter either. Well, in the absence of an official fix or acknowledgement of the issue, relying on potential workarounds is what you can do to fix this issue. That said, you must note that these are not guaranteed fixes but are indeed worth a shot.
Lock Frame Rate at 60 FPS
One workaround that players have discovered involves locking the in-game frame rate to 60 FPS. It's believed that the camera rotation updates at 60 FPS, and exceeding this threshold might lead to the stutter effect. While locking the frame rate at 60 FPS may improve the situation, it comes at the cost of sacrificing higher frame rates. Some players have noted that this adjustment makes the camera movement feel smoother, addressing the initial choppiness they were experiencing. You can cap the in-game FPS through the in-game settings. There will be an option called "Frame Rate Limit", set it to 60 and see if that fixes the issue for you. You can also enable V-Sync if your monitor's refresh rate is 60Hz.
GPU update and other related fixes
Make sure that your system meets the minimum requirements needed to run the game. If it does, well, then see if there is any update available for your GPU drivers. A quick search online about the drivers for "your" GPU will bring you to the official manufacturer's page, where you will be able to check and download the latest driver update. Other than that, try lowering the in-game graphics settings as well. Try all of these workarounds and check if the camera stuttering is still persistent.
Wait for an update
That's right, folks, you heard it right. If none of the above workarounds work for you, perhaps the best thing to do is to wait for an official update or patch. With the number of players complaining about this issue, the developers are bound to address the situation. Maybe a future patch/update will solve this problem once and for all.
Well, that is all we have to share on this matter. We will be keeping an eye on the situation and updating our readers if the developers speak up on this issue. To not miss that update and for more gaming-related reads, make sure to visit DigiStatement regularly. Read more: Is there an Atlas Fallen PS4, Xbox One, & Nintendo Switch Release Date