Atlas Fallen, the latest release from German game studio Deck13, marks a departure from their signature Souls-like titles. This action RPG has garnered praise for its fresh combat mechanics, earning favor with critics and players alike. Nevertheless, it has faced valid criticism for lackluster voice acting and a middling narrative. And to add to all of this, the majority of the player base has reported facing multiple errors in the game. So, in this article, we will be looking at the "Could not start process" issue in Atlas Fallen.
As you might have known, errors and bugs are inevitable in video games. So, if you have been facing the Error on Startup "Could not start process" issue in Atlas Fallen, well, the next thing you would want to know is how to fix it. But is a fix available? Well, keep reading to find out.
Atlas Fallen Error on Startup "Could not start process" Issue: Is there any fix yet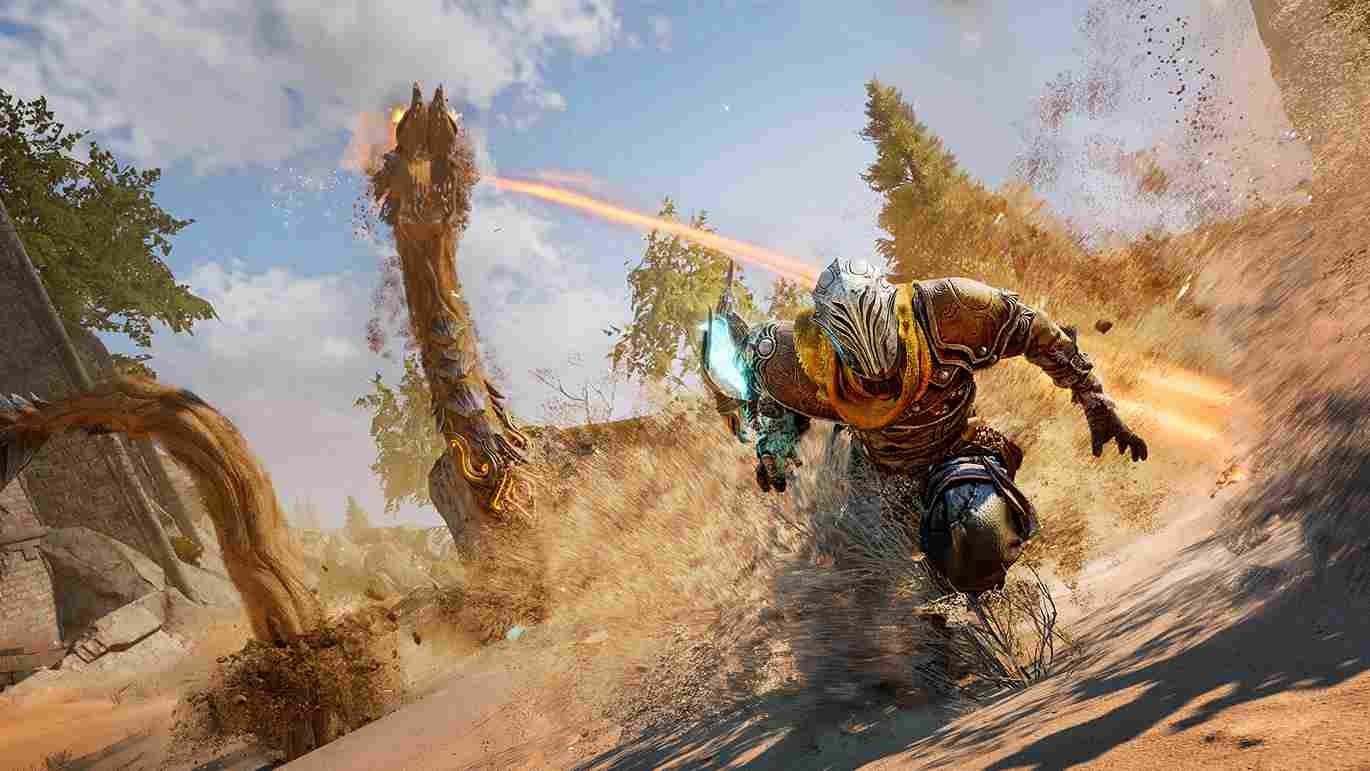 Folks, here is the deal: as of writing this article, there is no official fix for this issue yet. On the bright side, the developers are aware of it. How do we know that? Well, a dev responded to a post made by a player about this error on the game's Steam discussion page. Now, while the developers are likely working on a fix, you can try some of the potential workarounds that might be effective against this issue.
Verify Game Files
Using Steam's "Verify Integrity of Game Files" feature, you can identify and rectify corrupted or missing game files. This process ensures that your game installation is intact and can potentially fix issues related to the "Error – Could not start the process." To use this feature, right-click on Atlas Fallen in your Steam library, select "Properties," navigate to the "Local Files" tab, and click "Verify Integrity of Game Files."
System Reboot and Updates
In some cases, a system reboot or the installation of pending updates has resolved the "Error – Could not start the process" problem. Restarting your PC might help in cases where certain updates weren't applied automatically, causing conflicts with the game's startup process. Additionally, ensuring that your system's drivers and OS are up-to-date could mitigate potential compatibility issues.
Wait for an official fix
Now, as mentioned earlier, the developers have taken note of the issue. This means that we can expect a fix to be released soon. But when will that be? Well, that is not known right now. So, what you can do is keep an eye out for updates and update the game as soon as a new patch is released.
Restart Steam
This was another suggested workaround that seemed to work for some players encountering the startup error in Atlas Fallen. Simply closing and relaunching Steam might help resolve any temporary glitches that were preventing the game from launching properly. This approach doesn't involve complex changes and is a quick way to troubleshoot the issue.
In the complex realm of PC gaming, issues like this can arise due to various factors, such as conflicting system settings, recent updates, or driver inconsistencies. While the developers are actively addressing reported problems, trying these suggested workarounds might help you bypass the "Error: Could not start process" hurdle and immerse yourself in the world of Atlas Fallen. Anyway, that is all the information we have on this issue. We hope this was helpful. For more guides like this one, make sure to follow Digistatement. Read more: Atlas Fallen Controller/Gamepad Not Working Issue on PC: Is there any fix yet?