Players who enjoy playing RPG titles have been served a treat by Larian Studios, as Baldur's Gate 3 finally came out on August 3, 2023. If we're talking about RPG games, the Baldur's Gate series is one of the most popular ones to exist. D&D tabletop titles have always been fan favorites, and Baldur's Gate 3 is carrying the trend forward. The current version of Baldur's Gate 3 is only available for players on PC, but a PS5 release is on the cards too. Now, if you're playing BG3 on PC, something that you may have been wondering about is the movement controls. Players are having a hard time figuring out all the movement control settings in BG3. If you find yourself confused, don't worry. Keep reading to find out how to use WASD in Baldur's Gate 3 to move characters.
What makes a game great is how easy or handy the controls are. A game may feature stunning visuals and an immersive storyline, but these factors alone cannot determine its popularity. If the controls of the game are too complex, choppy, or error-prone, it significantly damages the gaming experience. Now, if we were to say that the controls of Baldur's Gate 3 aren't efficient, it would definitely be an overstatement. In all fairness, the developers have done a good job of developing every aspect of the game with the utmost care. The one issue, though, is that players can't seem to move their characters using the WASD controls. Is there a way that would allow you to use WASD in Baldur's Gate 3 to move characters? Keep reading to find out.
How to Use WASD in Baldur's Gate 3 to Move Characters?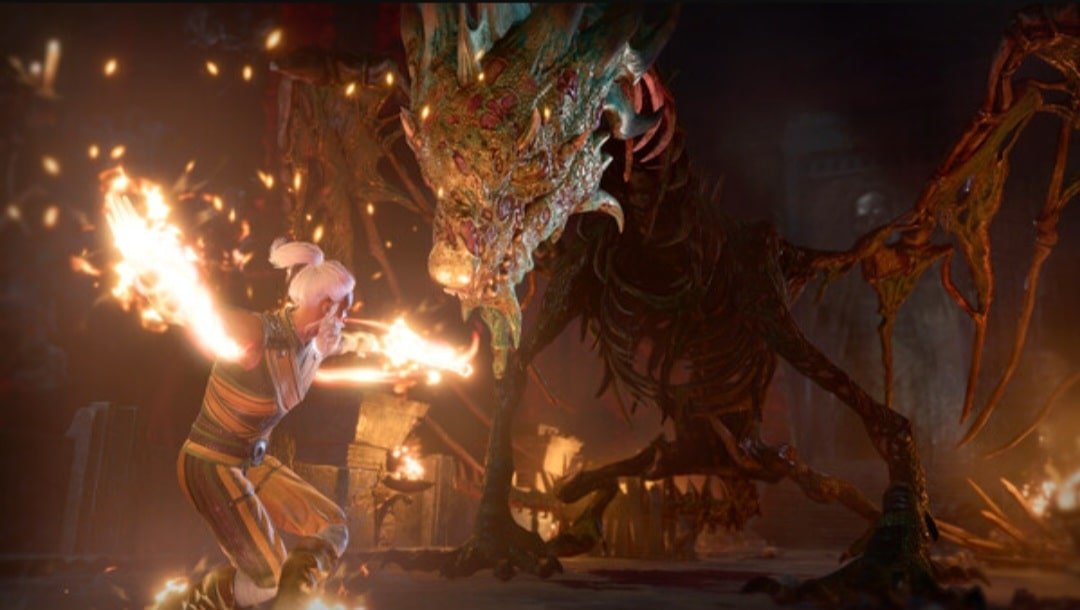 If you've been playing Baldur's Gate 3 on your PC, then you must have already noticed that the WASD controls don't work for character movement. You can keep pressing the keys, but your character stays still, and only the camera keeps rotating. Can you, however, change the settings in some way so that you can initiate character movement using the WASD controls?
Character movement in Baldur's Gate 3
Well, unfortunately, the simple answer is no. You can't use WASD for character movement in Baldur's Gate 3. The developers have assigned these buttons specifically for camera movement. When you load the game, you will notice a mouse pointer on your screen. This mouse pointer stays on the screen permanently for as long as you play the game. If you want to move your character, you can take the pointer to your desired location using your mouse and click on the spot. This would make your character walk toward the location. You can rotate the camera using WASD controls to navigate through different locations on your screen, but that's all that WASD can do in BG3. You can also press Q/E to change the camera angle, giving you more freedom to move.
Using a controller
Alternatively, you can actually use a controller if you're not really comfortable with the keyboard controls in Baldur's Gate 3. The Early Access edition of the game didn't support controllers, but that scenario changed with the full release. If you use a controller, you can move your character using the analog stick, just as you can do in other games. What you need to understand is that the point-and-click gameplay and character movement featured in BG3 have been the norm for most Baldur's Gate games. So, unless you have a controller, you need to use mouse clicks to move characters in the game.
Using Mods
But if you don't have a controller and are struggling to master the movement controls in BG3, you should be on the lookout for BG3 mods that enable the same. One such mod is the BG3 WASD Movement mod. However, if you don't want to install mods, you will have to wait until the developers release an update that will allow using WASD in Baldur's Gate 3 to move characters. We can't say for sure if Larian Studios will be implementing such a feature, so don't keep your hopes up.
Anyway, this is all we have on the WASD controls in Baldur's Gate 3. Hopefully, you'll find this article informative. Stay tuned to DigiStatement for more such gaming-related content if you enjoy reading such articles.