After creating a great title like Elden Ring, it seems like FromSoftware hasn't lost its touch one bit. Armored Core 6: Fires of Rubicon is the latest release from the legendary game development studio – FromSoftware, and is available for PlayStation, Xbox, and Windows platforms right now. However, like most FromSoftware ports, it looks like the PC version of Armored Core 6 is suffering from some major issues like the audio not working and infinite loading screen. That said, in this guide, we will be sharing details on the unable to change resolution issue that many players have reported encountering.
This particular problem does exactly what the name hints at. When it occurs, players are unable to change their resolution despite numerous tries. Something like this should be immediately addressed. And so, here's a guide that will do exactly that.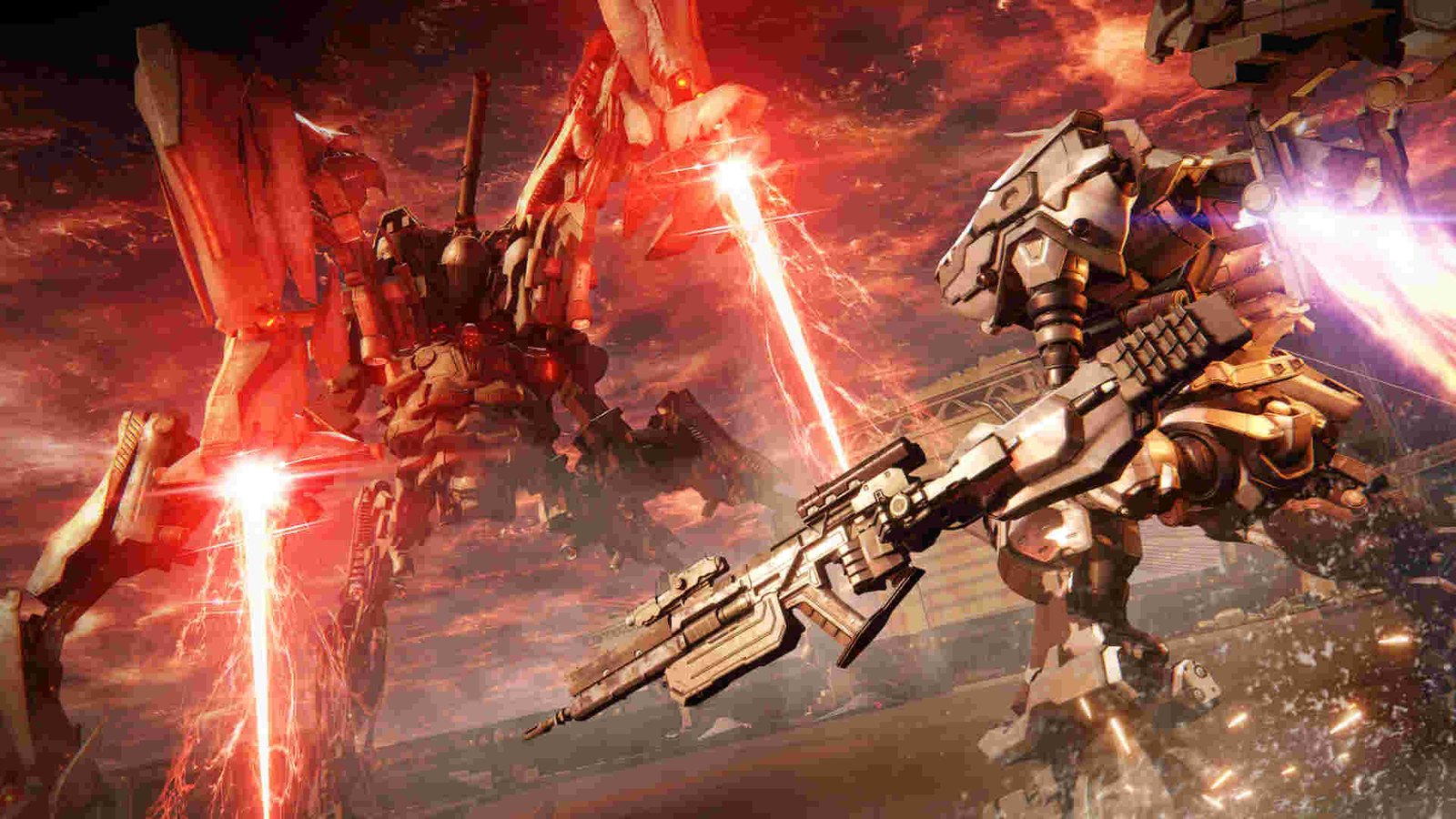 Armored Core 6 (AC6) Fires of Rubicon Unable to Change Resolution Issue: Is there any fix yet
As of now, there's no official fix for this issue. It is due to this that we recommend you try the following workarounds and see which one proves useful to you.
Configure settings –
If you are unable to change the resolution via the in-game settings, you need to access the config file and then make changes to it. To do this, follow the given steps:
Go to the location where the game's config file is located. It can be accessed by following this path: C:\Users\[Your Name]\AppData\Roaming\ArmoredCore6
Now, open the config file using Notepad and replace the entire command with the one listed below:
<?xml version="1.0″ encoding="UTF-16″ ?>
<config>
<ScreenMode>BORDERLESS</ScreenMode>
<FpsType>Type1</FpsType>
<VSync>OFF</VSync>
<Resolution-WindowScreenWidth>2560</Resolution-WindowScreenWidth>
<Resolution-WindowScreenHeight>1080</Resolution-WindowScreenHeight>
<Resolution-FullScreenWidth>2560</Resolution-FullScreenWidth>
<Resolution-FullScreenHeight>1080</Resolution-FullScreenHeight>
<Resolution-BorderlessScreenWidth>2560</Resolution-BorderlessScreenWidth>
<Resolution-BorderlessScreenHeight>1080</Resolution-BorderlessScreenHeight>
<Auto-detectBestRenderingSettings>ON</Auto-detectBestRenderingSettings>
<QualitySetting>HIGH</QualitySetting>
<TextureQuality>HIGH</TextureQuality>
<Antialiasing>HIGH</Antialiasing>
<SSAO>HIGH</SSAO>
<DepthOfField>HIGH</DepthOfField>
<MotionBlur>HIGH</MotionBlur>
<ShadowQuality>HIGH</ShadowQuality>
<LightingQuality>HIGH</LightingQuality>
<EffectsQuality>HIGH</EffectsQuality>
<DecalQuality>HIGH</DecalQuality>
<ReflectionQuality>HIGH</ReflectionQuality>
<WaterSurfaceQuality>HIGH</WaterSurfaceQuality>
<ShadeQuality>HIGH</ShadeQuality>
<VolumetricEffectQuality>HIGH</VolumetricEffectQuality>
<RaytracingQuality>DISABLE</RaytracingQuality>
<GIDataQuality>HIGH</GIDataQuality>
</config>
Now, save the file and make it read-only. To do this, right-click on the config file and select the Properties option. After this, beside the Attribute section, checkmark the Read-Only option.
Lastly, boot up the game and see if the issue still persists. If yes, then follow the next method.
Switch from Fullscreen to Windowed Mode –
Another workaround that you can try is switching from Fullscreen to Windowed mode. You can do so by going to the in-game Settings menu and then selecting the Graphics sub-option. On the right side of the screen, you will notice the Screen Mode option at the top. Change it to either Windowed or Borderless Windowed.
Repair Armored Core 6 –
A reliable way to deal with such issues is to simply repair the game. This can be done by opening Steam and then heading straight to the Library to look for Armored Core 6: Fires of Rubicon. Once you have located it, right-click on it and select Properties > Installed Files > Verify integrity of game files.
Restart the game –
This is the quickest and simplest way to deal with most issues in a game. However, due to its nature, it might not work sometimes. Regardless, you should still give it a try and see if it helps fix the issue.
Initiate an EAC bypass –
It has been pretty evident that, like Elden Ring, AC6 too has most of its issues arising from the EAC. And like Elden Ring, you might be able to fix this issue by simply initiating an EAC bypass. To start, create a new steam_appid.txt file in the Game folder. The path will look something like this: C:\ProgramFiles (x86)\Steam\steamapps\common\ARMORED CORE VI FIRES OF RUBICON\Game. After creating the new .txt file, put 1888160 in the contents of the file. And lastly, launch the game via its .exe file.
Redownload –
If none of the aforementioned methods do anything, then it's time to take a drastic measure, i.e., reinstall. However, before you proceed with this, you should go ahead and save your progress, either locally or in the cloud. Once that's done, uninstall or delete the game from your device, and then promptly initiate a re-download and install it again.
That said, we hope you find this guide informative. For more guides like this on Armored Core 6: Fires of Rubicon, follow DigiStatement. Also, read: Armored Core 6 (AC6) Fires Of Rubicon: How to heal