Like the people over at the Baldur's Gate camp, fans of FromSoftware's Armored Core had to wait quite a long time to get the next mainline entry in the series. Officially released on August 25, 2023, for Windows, PS4, PS5, Xbox Series X/S, and Xbox One, Armored Core 6: Fires of Rubicon was at last made available for both veterans and newcomers to enjoy. In true FromSoftware fashion, the reception for the game has been overwhelmingly positive. From its flawless and addictive mech combat to its impressive customization options, FromSoftware's latest title might not be on par with 2022's Elden Ring, but it's excellent enough to stand on its own. Suffice it to say, FromSoftware continues with its commendable streak of putting out great single-player games since the days of Dark Souls. Now, as is the case with fresh releases such as this, it's clear that players would want to get themselves familiar with every single aspect of the game, ranging from knowing the save file location to even knowing how to skip cutscenes.
Compared to past FromSoftware titles, the Armored Core series is possibly the least known. And with the release of the latest mainline entry, newcomers have a lot of catching up to do when it comes to the general lore and storyline of the Armored Core world. This is where cutscenes come into play. By seeing these cutscenes, players can get a general idea of what the series is about. However, to some, that doesn't matter. And if you are reading this guide, then you certainly must be one of them. So, how do you skip cutscenes in Armored Core 6: Fires of Rubicon? Let's find out!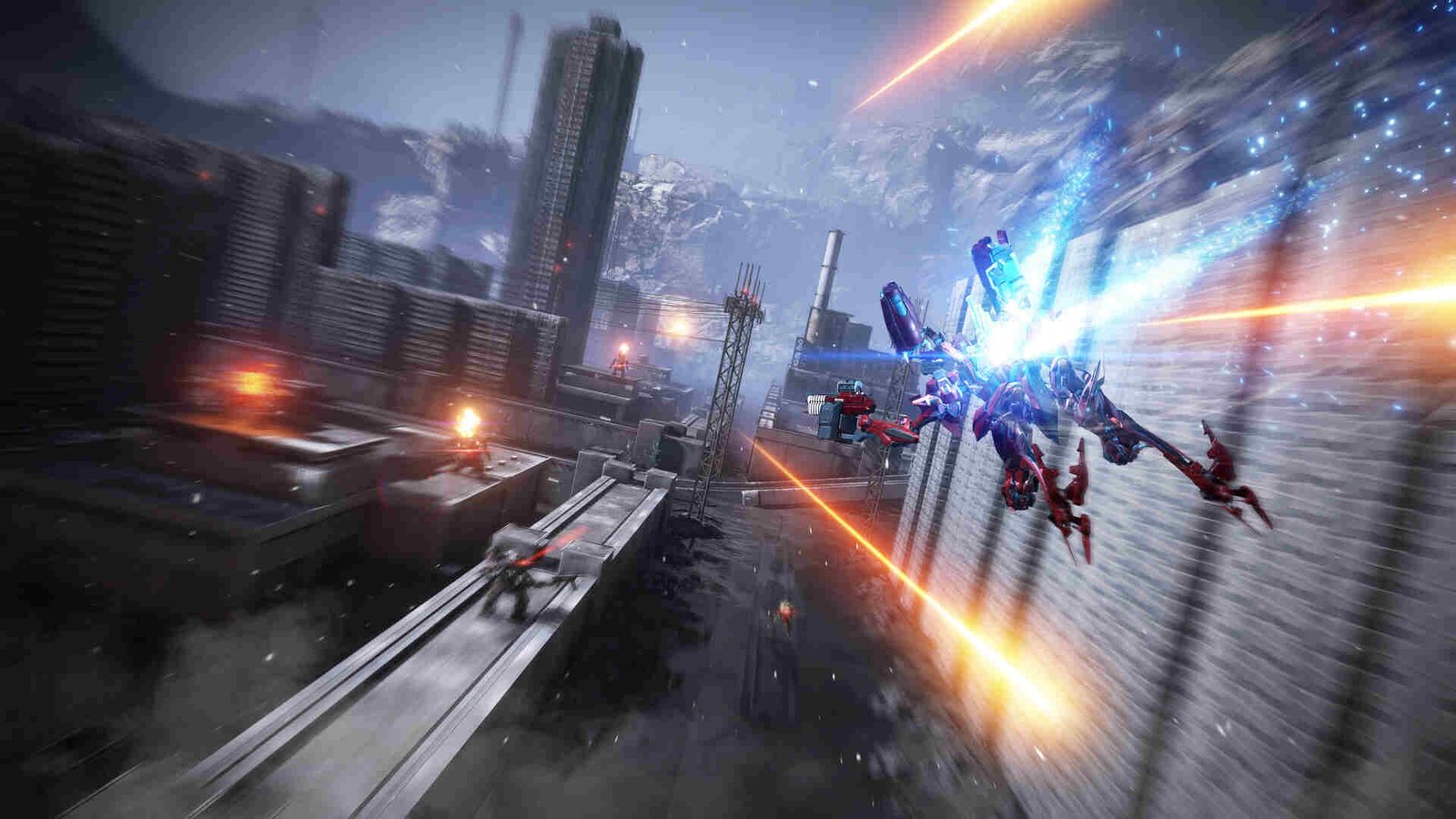 Armored Core 6 (AC6) Fires of Rubicon: How to skip Cutscenes
When it comes to skipping cutscenes in Armored Core 6: Fires of Rubicon, the game allows you to easily do that without having to go through a long and frustrating process. All players need to do is press the dedicated skip button or key on their input device. PlayStation users can press the Options button on their controller, whereas Xbox players can do the same with the menu button. This way, you can skip almost all cutscenes, including pre-mission chatter.
However, there's a reason why we said "almost" in that last sentence. It's because while the game does allow its players to skip cutscenes, the same cannot be said for text-based conversations. For the uninitiated, these occur when the player discovers or unlocks new content, following which the Allmind will explain the new content mechanics and such. Generally, if you are someone who wants to immerse themselves in the world of Armored Core and experience the story of the game, skipping cutscenes isn't really recommended. However, you can go ahead and skip cutscenes if all you want is some good old-fashioned mech combat. Ultimately, the decision lies with you.
That said, now you know how to skip cutscenes in Armored Core 6. For more guides and updates on the game, keep checking out DigiStatement. Also, read: Armored Core 6 (AC6) Not Loading on Steam Deck Issue: Is There Any Fix Yet?