ARK: Survival Ascended (ASA), like many games these days, is now embracing the power of Unreal Engine 5 to offer players a more visually stunning and immersive experience. While this move promises enhanced graphics and gameplay, it can also introduce certain technical issues. In this article, we'll delve into one such problem that players have been encountering: texture flickering. We'll discuss what causes this issue and explore potential workarounds to help you enjoy your ASA adventures with greater visual stability.
The tree texture lighting flickering issue, also playfully referred to as "Disco mode" by some players, is a peculiar problem that affects the lighting and textures of trees in Ark Survival Ascended. Players have noticed trees exhibiting unusual flickering and lighting effects, which can be distracting and even disrupt the immersive experience the game offers. It's important to note that this issue doesn't pertain to a specific setting but can occur due to various configurations. So, if you are struggling with the same, consider reading this guide until the end for more details.
Ark Survival Ascended (ASA) Tree Texture Lighting Flickering Issue: Is there any fix yet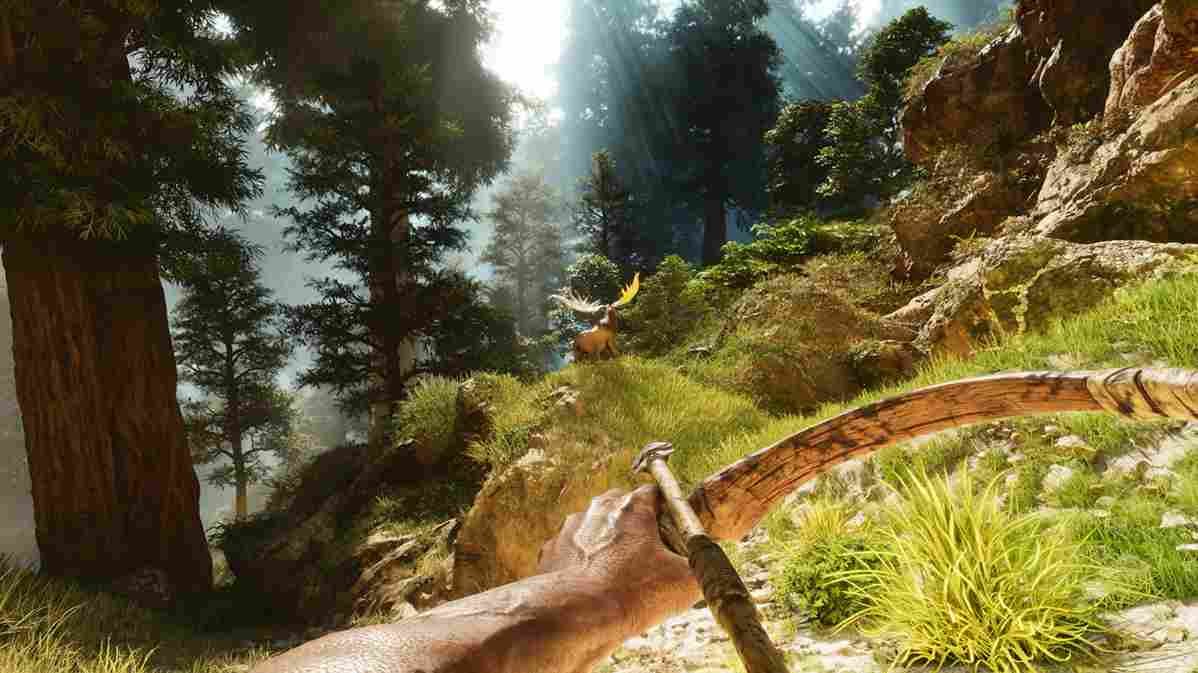 While there is no official fix present at the moment, there are discussions regarding this issue on platforms like Reddit and Steam and resourceful players have discovered some potential fixes and workarounds. So, we have listed some of those effective workarounds for you to try. Just keep in mind that they are potential fixes and, hence, not guaranteed to work for everyone. Also, all the settings mentioned below can be accessed through the in-game Settings menu under the Video tab.
Disable Volumetric Clouds
One workaround involves using the command "r.volumetriccloud 0" in the command console. This command can help mitigate the tree texture lighting flickering issue by disabling volumetric clouds, which are believed to contribute to the problem. While it can improve the situation, keep in mind that it might affect the overall visual quality, so it's a trade-off between visual fidelity and resolving the flickering problem.
Tweak Nvidia Frame Generation
Tweaking the "Frame Generation" or "Advanced Graphics" options can potentially cause the flickering issue with tree textures, as it did in the case of this player. Lowering these settings to a moderate level could help mitigate the flickering, although it may result in a visual quality trade-off. Experimenting with these settings may be necessary to find the right balance between visual quality and resolving the flickering problem.
Disable Global Illumination
One user found that adjusting the "Global Illumination Quality" setting to Medium quality caused persistent shadow flickering on foliage and distant trees. To resolve this issue, they recommend setting it to either Epic or Low. This adjustment can provide a potential solution to the problem. You can also enter the given command in the console command to disable this feature:"r.dynamicglobalillumination 0″.
Tweak Engine.ini file
This method was recommended by a user on Steam and has been reported to work for some. You can resolve texture flickering issues and even improve your game's performance by making specific adjustments in the "engine.ini" file located in the following directory: C:(or the drive where Ark is stored)\Program Files\Steam\steamapps\common\Ark Survival Ascended\ShooterGame\Saved\Config\Windows. Once you find the file, open it with Notepad, and add the following lines at the very bottom:
[/script/engine.renderersettings]
r.Streaming.PoolSize = 0
r.Nanite.MaxPixelsPerEdge = 2
r.Shadow.Virtual.Enable = 0

[/script/engine.systemsettings]
r.VolumetricCloud.ViewRaySampleMaxCount = 64
r.VolumetricRenderTarget.Mode = 3
Note: If the issue persists, then add these lines to the game.ini file found in the same directory.
Prospects
Lastly, don't forget that the game is still in the Early Access period. So, the developers at Studio Wildcard may address this issue in future updates, providing a more permanent solution. As the game is still in early access, players can hope for improved optimization and fewer such issues in the final release. Until then, players can experiment with these workarounds to enjoy the game while keeping the disco mode at bay.
Those are all the workarounds that you can try to combat this texture flickering issue in Ark Survival Ascended. We hope this guide helped you solve the issue. Now, for more gaming reads like this, make sure to stay tuned to DigiStatement. Read more: Ark Survival Ascended (ASA) Dino Disappearing/Floating Bug: Is there any fix yet