In a game like Ark Survival Ascended, which has the word "survival" in the title, every moment counts. Now, of course, every game has its own set of bugs and glitches. When there are harmless glitches, players can stop for a moment to enjoy themselves and laugh. But recently, there has been a bug in ASA that's both inconvenient and potentially dangerous. We have already seen issues with the camera in the game, and now there are reports about a bug where the camera gets stuck inside the character's head! So, if you have encountered a similar situation, consider reading this guide until the end.
The problem is that players are experiencing a bug where they find the in-game camera stuck inside their own character model. They can see the inside of their character's face, and they lose the ability to interact with objects or creatures using the 'e' key. This bug is particularly prominent when jumping off a dinosaur, which can turn a minor annoyance into a game-breaking problem. Players have reported this issue on both unofficial and official servers, and it's quite common. So, is there a fix yet? Continue reading to find out.
Ark Survival Ascended (ASA) Camera Stuck inside Character Bug: Is there any fix yet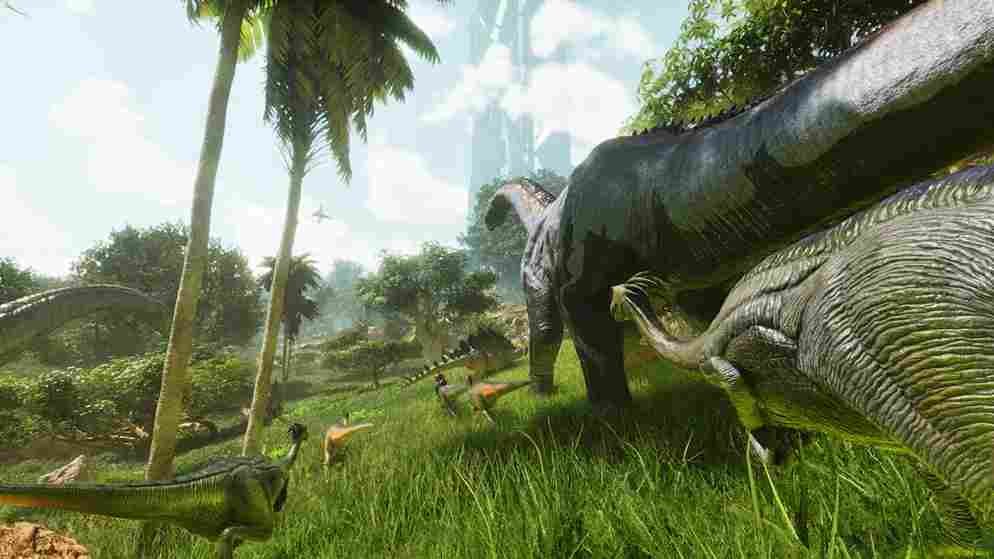 As of now, there isn't an official fix for this bug in Ark Survival Ascended. It's a persistent issue that has troubled many players, and resolving it often requires patience. In the meantime, players have been discussing the issue across Reddit and Steam forums. Some have even come up with potential workarounds to help alleviate the problem. Considering you have already tried generic workarounds like restarting the game, verifying the integrity of the game files, and ensuring that your GPU drivers are up-to-date, here are some other workarounds that players have discovered.
Bed Interaction
Interacting with a bed within the game is one of the potential workarounds for the "stuck inside character" bug. Find a bed and lie down on it, then get up. This action can sometimes help reset your character's position and alleviate the issue. While it has worked for some players, it's not a guaranteed solution. Additionally, the availability of a bed in your immediate surroundings may be limited, so this workaround isn't always convenient.
Mounting a Saddled ride
Another workaround involves mounting a saddled creature. If you have access to a tamed dino equipped with a saddle, hopping onto it might help unstick your character from their current position. This workaround has proven effective for some players, providing a temporary fix for the bug.
Dying
Some players have reported that intentionally dying in the game resolved this camera bug. While this may not be the most convenient solution, it has worked for a few individuals. Keep in mind that dying can come with its own consequences in Ark Survival Ascended, such as losing items and progress, so try this method cautiously.
Relog
If the previous workarounds fail, your last resort is to log out and then log in. While this method is a valid solution for unofficial or single-player modes, it can be time-consuming and inconvenient when playing on official servers. Relogging essentially means exiting the server, closing the game, and then restarting it. This process can take some time, and in a game like Ark Survival Ascended, where every moment matters, it's not the ideal solution. Nevertheless, it can help resolve the issue if all else fails, though it's not a permanent fix.
For now, those are the only effective workarounds for this camera bug. Keep an eye on the discussions or bookmark this page to stay updated on any new effective workaround. Perhaps the developers themselves will fix it in a future patch or so. But that is not yet confirmed, so take this information with a pinch of salt. Anyway, don't forget to stay tuned to DigiStatement for more reads like this! Read more: Ark Survival Ascended (ASA) In-game Camera Locking Bug: Is there any fix yet