Ark: Survival Ascended (ASA) is the new Ark game that is garnering attention and praise in the community. But like any game, it's not without its share of technical issues. So recently, an update was rolled out for the game. Hoping for bug fixes and other improvements, the players downloaded the update. But things did not go as smoothly as the developers would have hoped. One of the problems that players have been encountering is getting stuck during the installation process after downloading an update. So, if you have been dealing with the same issue, keep reading this guide, as we will explore this issue and provide some potential solutions based on the experiences of other players.
Talking more about the issue, players have reported a persistent problem where, after updating the game, the installation process gets stuck at either 2% or 25% completion. This issue occurs when the game is in the process of installing the new update, but players find themselves unable to proceed beyond the 2% or 25% mark. The worst thing is that for some players, the progress doesn't increase by 25% no matter how many times they try to download the update, and verifying the files does not seem to fix it either. So, is there a fix for this? Continue reading to find out!
Ark Survival Ascended (ASA) Stuck at 2% or 25% Installation after Downloading Update Issue: Is there any fix yet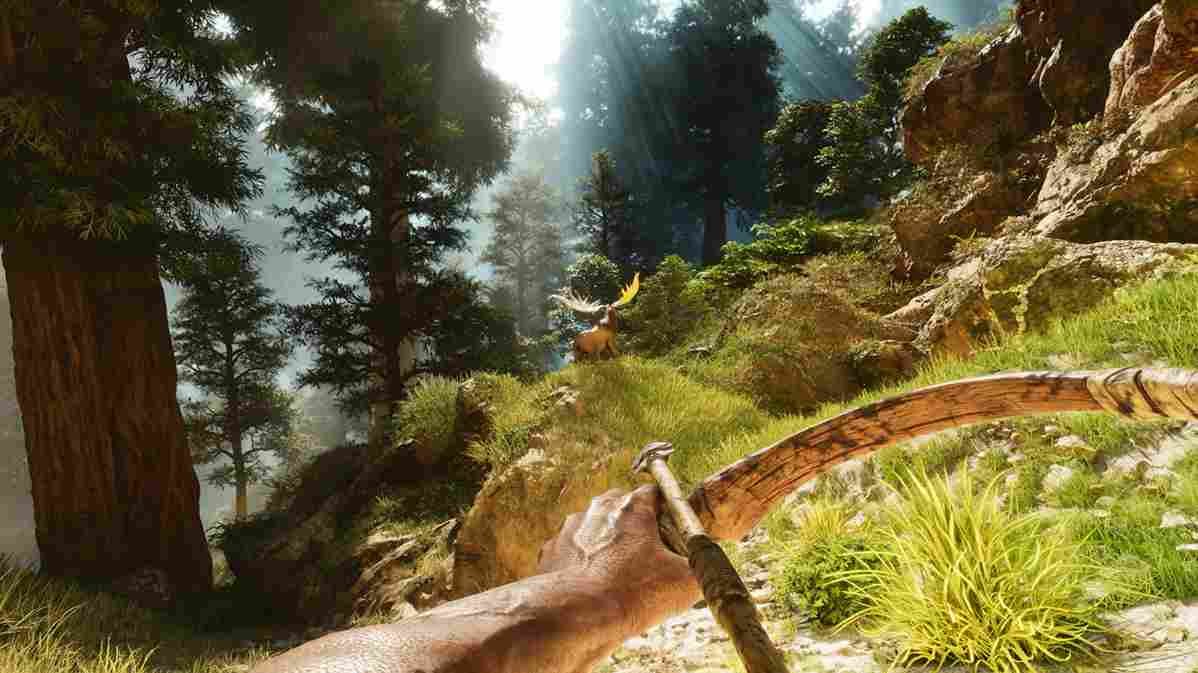 While there is no official fix, players facing this error have been discussing the same and sharing potential fixes. So, in the absence of an official fix, we have some of these suggested workarounds that may or may not solve the issue for you. Nevertheless, they are surely worth a shot. That being said, here are those potential fixes:
Be Patient
In some cases, the seemingly stuck installation at 2% or 25% issue may continue after a delay. This has been true for many players, including those who have powerful hardware configurations. So, be a little patient and wait a little. Perhaps the installation will progress further if you give your PC enough time.
Clearing Download Cache
Clearing the download cache in Steam is another method to address potential issues caused by corrupted data. A corrupted download cache can disrupt the installation process. By clearing it, you ensure that Steam downloads fresh and error-free data. Here's how to clear the download cache:
Open Steam.
Click "Steam" in the upper-left corner.
Select "Settings" from the drop-down menu.
In the Settings window, click on "Downloads" in the left sidebar.
Click the "Clear Download Cache" button.
Follow the prompts to complete the process.
Restart Steam and then try initiating the game's update or installation again.
Check Disk Space
Having sufficient free disk space is crucial for a successful installation. Players should have enough available space on the drive where Ark: Survival Ascended is installed. When the game updates or installs, it needs space not only for the new files but also to maintain the existing game files. Insufficient space can lead to installation problems, including being stuck at 2% or 25%. So, check your installation drive and clear it out of any junk or unwanted files that may be occupying disk space.
Uninstall and Reinstall
Uninstalling and reinstalling the game is the last workaround you can try. This method can be effective when the issue is related to specific game files that may have become corrupted. By uninstalling the game (also making sure to remove the game files manually from its directory) and then reinstalling it, you essentially get a fresh set of game files, which can eliminate any problems related to damaged or missing data. Consider installing the game on an SSD if you have the option.
And those are some workarounds that can help you finish downloading the update in ASA. We hope this guide was informative. Now, before you leave, click on this link to learn about the joining failed error in ASA, and don't forget to bookmark DigiStatement for more reads like this!